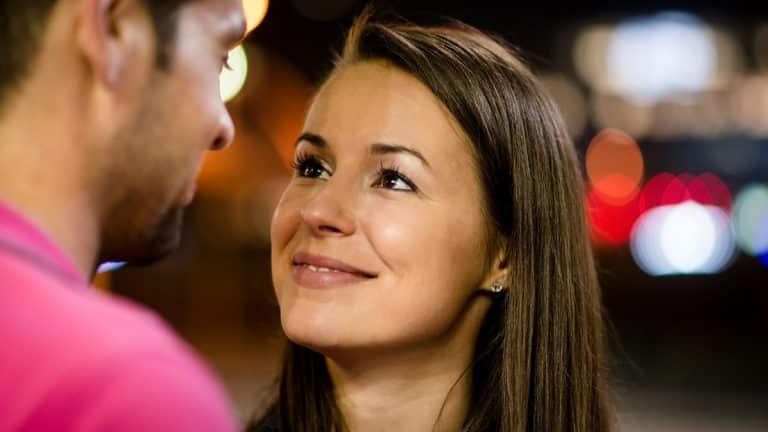 This post may contain affiliate links, which means I earn a small commission if you click and buy something (at no cost to you). See our privacy policy.
If you and your partner anything like most couples, there are a few big days on the calendar for you. Whether it's the first day you met, your engagement date, or your wedding anniversary, there are plenty of moments to celebrate on an annual basis. With all these events, it can be hard to keep the romance alive, especially if you keep turning to the same tried and true gifts each year.
You might be tempted to search online for romantic anniversary ideas — and then feel immediately guilty for resorting to research. But you know, there's nothing wrong with looking for inspiration. One idea may lead to another and, soon enough, you've landed on the perfect way to show your love and adoration. With that in mind, here are five romantic anniversary ideas that'll work as well for a three-month anniversary as a 50-year anniversary. Ready to get inspired?
5 Romantic Anniversary Ideas
1. Create a homemade card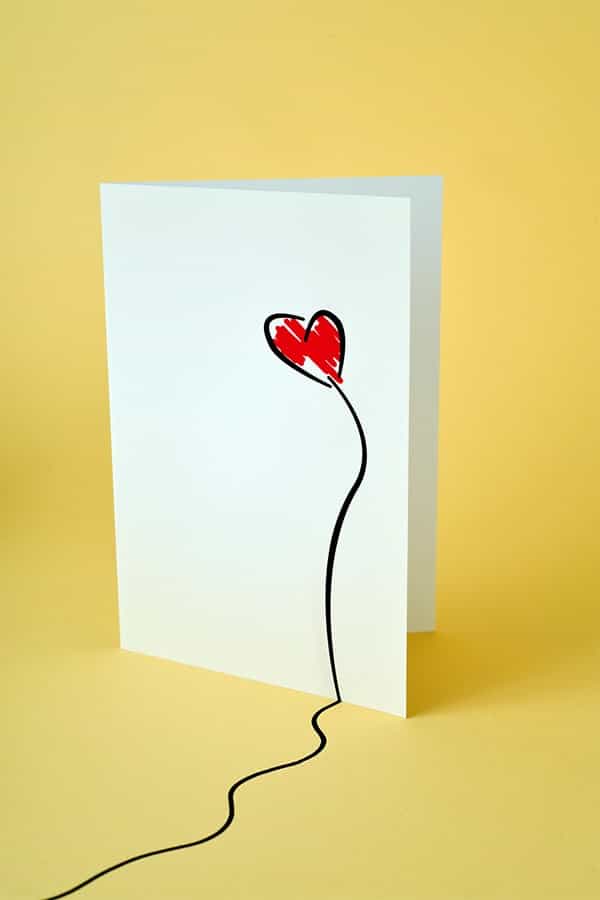 Do you ever feel like the greeting card industry has gotten out of control? Walk down any card aisle and you'll see rows upon rows of cards themed around whatever's coming up next: Valentine's Day, Mother's Day, graduation, and more. We can thank the Hall Brothers, also known as Hallmark, for that. They first mass-produced Valentine's Day cards back in 1913, setting the stage for the year-round greeting card frenzy we see today.
And truly, there's nothing wrong with a store-bought card. Sometimes you do find one that does expresses the sentiment in just the right way. But a homemade card can feel more personal and thoughtful. Your partner will appreciate the time you took to write your own thoughts and feelings down on paper — even if you don't have the wordsmithing skills of a poet.
To create your homemade card, all you need are markers, paper, and a pen. If you want to get fancy, you can cut out hearts and flowers from colored construction paper. Use a different piece of paper to write out your sentiments and glue on the hearts and flowers. It'll be a card your S.O. will cherish forever.
2. Get dolled up for dinner
It's easy to get stuck in your everyday routine with your partner. Wake up, go to work, sit in traffic, cook dinner, watch some TV, and go to bed. The special days when you celebrate your moments together are great reasons to break that routine, rekindle the flame, and remind each other why you two fell in love.
With that said, it's time to prep for a special meal out. First, make a reservation at your favorite restaurant. Forget Applebee's and Chili's. Choose a place you don't frequent often that has a trained chef!
The right outfit sets the tone for your romantic date night. Spring hasn't arrived yet, so dress appropriately. A winter scarf and a cashmere sweater make a great duo, just like you and your beau. Sustainable fashion pieces will show love for your partner and the planet. And if you really want to go all out, dust off your little black dress. Paired with a bright and cheery red lipstick, you'll surely make an impression.
3. Plan a unique date night
A fancy dinner isn't your only date night option. There are plenty of ways you can celebrate an anniversary this year. Some great date ideas include:
A movie date filled with popcorn and candy
A trip to your local roller rink
A visit to a museum or art gallery
A secluded hike through the forest
Wine tasting in a scenic location
See a local live music show
Go to the arcade and play two-person games
Take a ballroom dance class
See a comedy show
Do touristy stuff in your hometown (tours, sunset boat cruise, etc.)
Host your own Chopped competition
4. Send sweets to your sweetheart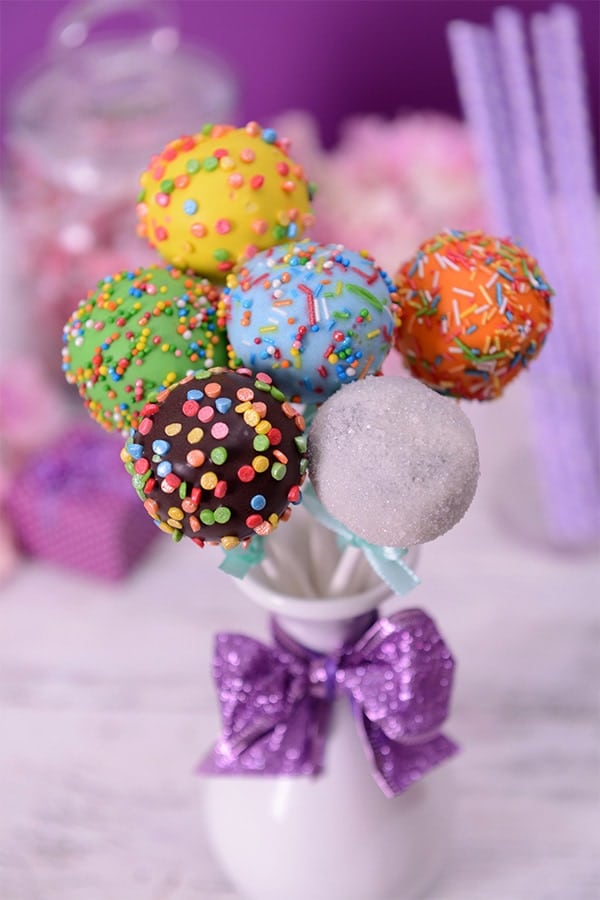 A delivery of treats and sweets is a nice surprise for your sweetie if the two of you have to spend any time apart on your anniversary. For the plus-one with a sweet tooth, a decadent chocolate assortment or a fun set of cake pops will strike the right chord. Or, try a collection of assorted nuts, crackers, and cheeses if your partner prefers savory snacks.
Flowers are a classic delivery gift for romance, especially red roses. But you could also get creative and choose flower bouquet with meaningful colors. Maybe you wore a yellow dress on your first date, or your partner adores your pink lingerie. You'll have fun explaining the significance of the foliage you chose, too.
5. Celebrate together with friends
If the two of you normally enjoy one-on-one activities on your special day, why not mix things up and invite friends to join in on the fun? Especially if your relationship was only possible due to mutual friends or family members, it's a great time to celebrate with those around you.
This doesn't have to be a huge party or get-together, either. Focus on the people that have made your relationship special, even if it's just a few of you. Grab your close friends and have a wine night while reliving some great memories, head to a sports game, or go out on the town for drinks and dancing.
Time to celebrate!
The best romantic anniversary ideas are those that make the day one to remember. That might mean splurging on a fancy date night dinner or staying in with close friends. Whatever activity you choose, have fun rekindling the romance and appreciating that special someone in your life.