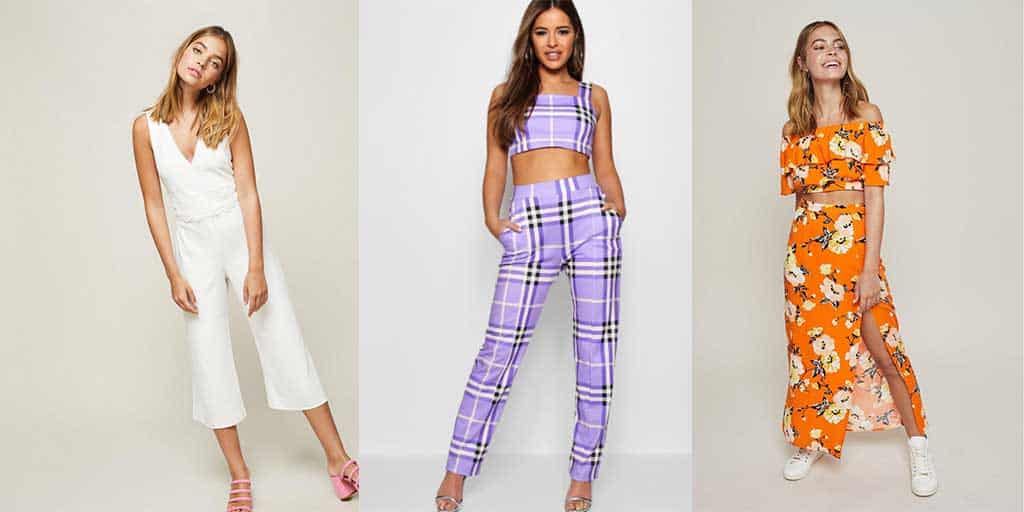 This post may contain affiliate links, which means I earn a small commission if you click and buy something (at no cost to you). See our privacy policy.
It's tough to be short, even if your BFF is a tailor. All those super-cute pieces the mannequins wear are designed for leggy ladies, while the petite racks are stocked with sad, frumpy seconds. It's as if the fashion industry thinks all short women are aging receptionists from the 1980s.
But I'll say it again: thank goodness for online shopping. While the stores in the mall may not carry a decent selection of petite fashion, you can still get your style fix as long as you've got Wi-Fi. To streamline your shopping efforts, I set out to find the best budget petite shops online plus my favorite trending petite pieces to wear now.
Best Budget Petite Shops Online
Stores that made the list of best petite shops online were easy to shop and had a big selection of wearable, stylish pieces. As an example, I reviewed Amazon's selection of petite clothes and found it to be fairly enormous — but not easy to weed through, so Amazon didn't make the cut. Boohoo, on the other hand, is on the list, because it shows you 100s of affordable petite options with just one click.
For Trending Wear: Boohoo and Miss Selfridge
Boohoo's petites collection covers the full range of style, from petite swimwear to petite jumpsuits — all for women under 5 feet 3 inches. The pieces are both trendy and affordable, and that's a combination to love.
Another online store that carries petite-sized, fashion-forward pieces is Miss Selfridge. Like Boohoo, Miss Selfridge makes the petite collection very easy to find and filter. Try this site for pieces that are more challenging for the shorter girl, like maxi dresses and wide-legged pants.
For Workwear: Lord & Taylor and LOFT
Lord & Taylor styles are far more subdued than what you'll find at Boohoo, but you may need that for your work wardrobe. Find shell tops, trousers, blazers and other office go-to silhouettes. Be sure to check out the site's Fit Predictor, which will help you pick the right size.
Here's where I need to confess something. At 5 feet 4+ inches, I'm just a hair too tall to wear petite-sized clothing. But that doesn't stop me from trying them on at LOFT. Sometimes there's a cute piece on the rack and I hold out on hope that it'll fit. It never does. *Sigh*
LOFT's petite shop online is huge and it seems that everything is almost always 40% off. (If there's no sale and you don't have a coupon, just wait. That piece will surely be on sale soon.)
For Everyday Essentials: Old Navy
Personally, I can't stand walking into an Old Navy store because they're always so messy. But online, well that's a different story. Shop Old Navy for petite summer dresses, tees, and tanks that are mostly priced under $30.
Did we miss your favorite petite shops online? Let us know in the comments!