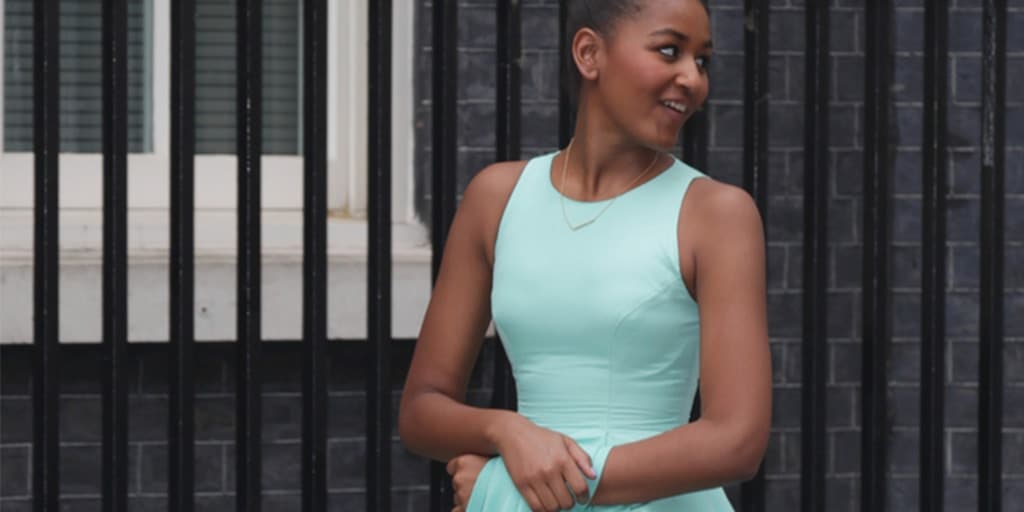 As the daughter of one super stylin' First Lady, it's no surprise that Malia Obama has come into her own sartorial spotlight. The infamous teen and paparazzi target has been having fun with trends for years alongside her sister Sasha, and now the chic look forward to seeing what dress she'll don at each all-eyes event or what she's rocking in her "off-duty" hours.
It's easy to chalk up her successes to stylists or designer names, but since we've seen her wear blogger-favorite brands by the likes of UNIF and Anthropologie, we know the rising style star is getting more than just a say. From budding enthusiast to full-blown fashionista, here's how Malia nails her signature poppy-but-polished look.
Malia Obama Style Deconstructed
Killer coats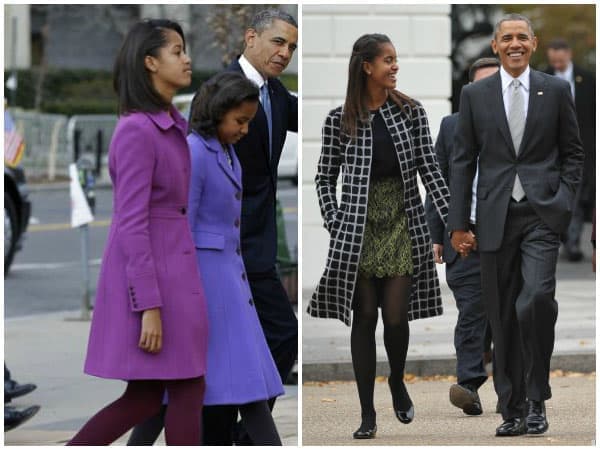 If there's one thing we know about Washington, D.C., it's that it is no stranger to weather. To keep cozy come winter, Malia looks to an arsenal of killer coat options to top off her tried-and-true staples.
The chosen approach? Timeless, mid-length, A-line. If you're channeling Malia Obama style, choose from a rich, season-savvy hue, like 2014's Radiant Orchid or a classic black-and-white check print in a button-front style.

Skater skirts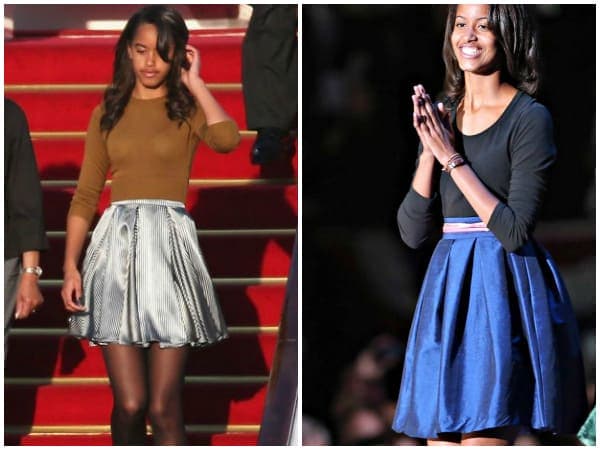 Whether it's an actual skirt or the fit-and-flare silhouette of a one-piece-wonder, the 16-year-old loves to rock this girly go-to. Pleated, printed or peplum trimmed, this piece is the foundation to the teen's sweet and sassy style.
Feminine, flirty, but always lady-like, the key here is a modest hemline. The best part? The shape is almost universally flattering — cinching you in at the waist, then giving you a natural splay at the hips.

Belted waistlines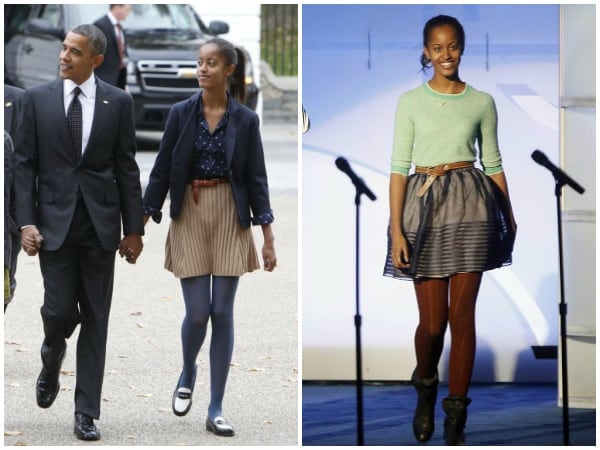 The belt is the perfect complement to her skater skirts — and for adding a bit of embellishment to simpler styles. Malia knows the benefits of accessorizing with this accoutrement — a belt can update the look of a dress and tie together totally separate pieces. The right belt can keep a look from teetering too cutesy, emphasizing the slimmest part of the waist and the female form.
Leg wear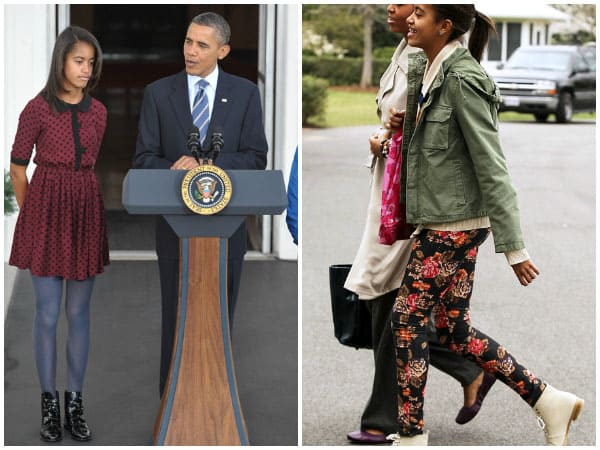 The political world has a specialty in the fashion world, and it's the ability to put together outfits that transitions from the office to prepped-up occasions. Our young stylist is no exception, regularly working leg wear into her everyday routine, thanks to cold seasons and downright modesty alike.
If your hems are looking a bit too high or temps are steadily dropping, tights and leggings can be clutch for either scenario. Just ditch basic black — Malia always goes bold in color.
Color pop kicks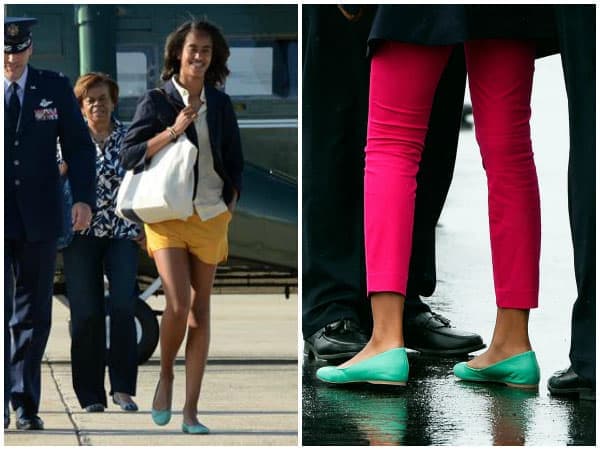 While there's no denying she may have some prim-and-proper restrictions to abide by, hue has always been where all the Obama women really come into their own. Much like her favorite bottom layers, footwear is a colorful time to shine, and the oldest daughter takes full advantage.
Stepping out in true Malia style wouldn't be complete without a head-turning statement shoe or sneaker to finish off each fashion-forward look. It's the brighter, the better, and certainly more fun.