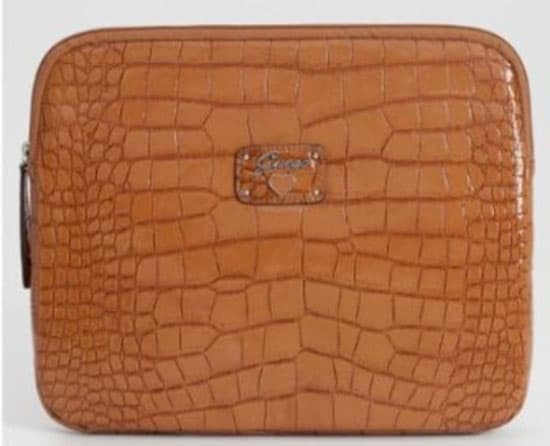 As a fashionista, form must meet function, even when it comes to our electronics. The days of stuffing your laptop away in your purse or briefcase are long gone! Your laptop is an integral part of both work and play, and should be protected and displayed as so, in a way that represents your personality and priorities. We've found five awesome, fashionable laptop covers that are so chic, you'll (or the gift recipient) want to show them off as your new favorite accessory.
Five Fashion Forward Laptop Covers Under $60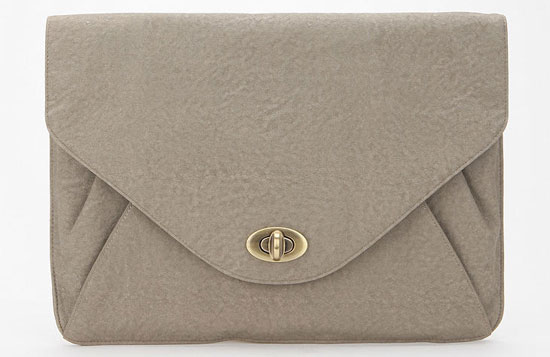 1. Kimchi Blue Turnlock Laptop Case, Urban Outfitters, $34
It just doesn't get any more chic than this, ladies. The envelope clutch-inspired laptop case is lined and padded and features antique hardware. Reminiscent of an evening bag, it's not just a cover, it's a statement piece. Warning: may cause the desire to bring your laptop everywhere with you.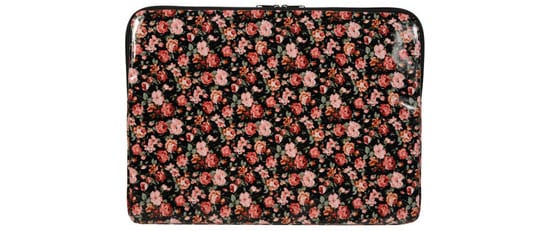 2. Floral Laptop Case, Forever 21, $16
A floral to match any season, the repetitive print of this sleek laptop cover is ultra sweet without being overbearingly girly or springy. The delicate roses will look great contrasted against both an edgy weekend ensemble or crisp work wear, and for less than a Jackson, she's practically a steal.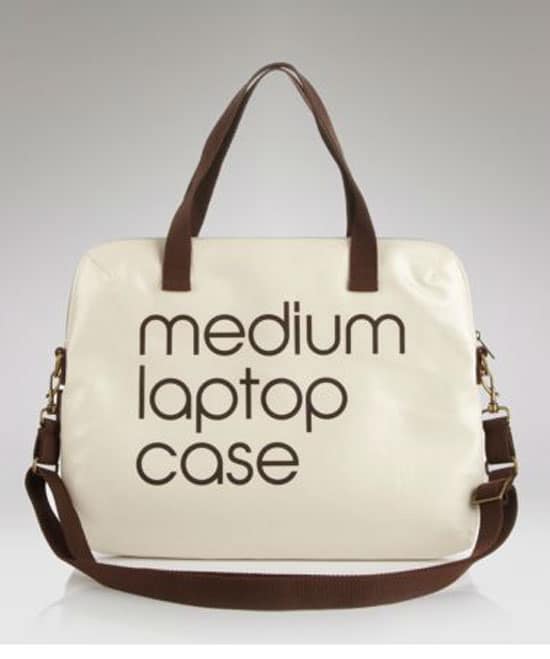 3, 13" Laptop Commuter Case, Bloomingdale's, $45

Modeled after the Bloomingdale's shopping bag, this iconic design is associated with luxury and style. Recognizable by any fashionista, the laptop cover is sure to be a conversation piece. Featuring handles and a shoulder strap, this cover is ready to be toted anywhere on the go.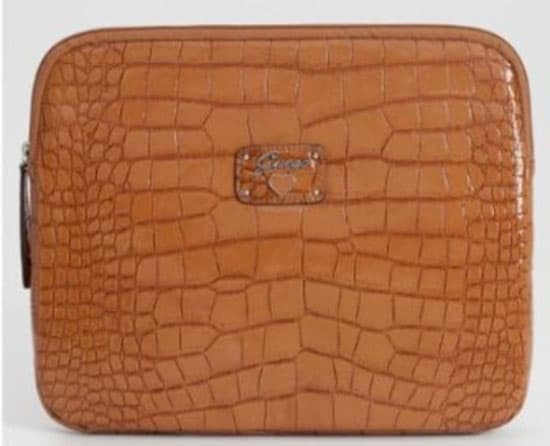 4. Guess Retro Croc Large Laptop Case, $45 now $27
Faux crocodile and a shiny patent overcoat are a surefire way to instantly class up your computer and ensemble. Available in neutral rust or black, bringing this little baby into a meeting means business.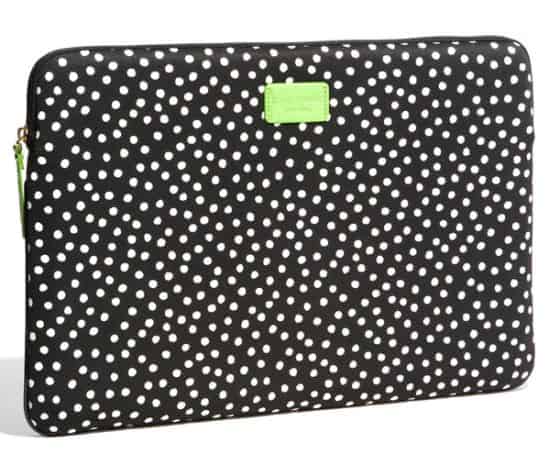 5. Kate Spade New York Laptop Sleeve, Nordstrom, $60
Here's your chance to get a piece of the polka dot trend! If bold spots aren't really your style, these demure dots will allow you to participate without channeling Cruella de Vil. The "rain spots" are accented with a punchy green placard and zipper pull, and the plush neoprene encasing will keep your laptop safe and scratch free.