If you follow my posts here at The Budget Fashionista, then you're probably aware of my monthly box subscription obsession. I love monthly beauty boxes because a) mail is fun and b) trying new products is fun. I was tickled pink (my husband calls me a "grandma" for using that expression, by the way) to discover a new monthly box subscription that's a little different from the rest: KLUTCHclub. Clarification: Different equals good.

While it does include some beauty items, KLUTCHclub's ultimate focus is holistic health, fitness and wellness products. Self-admission: I don't exactly adhere to my workout schedule every week, and I occasionally indulge in not-so-healthy food items. With that said, I do take pride in my otherwise-healthy lifestyle decisions. I decided to give KLUTCHclub a go. Here are the deets (and some pictures) from my first box:
A Review of KLUTCHclub's Subscription Box
What is KLUTCHclub? As mentioned above, KLUTCHclub is a monthly subscription box that's filled with all kinds of health and wellness goodies. The products are delivered in a box straight to your door every month. The service's ultimate focus is holistic health, so you'll find organic skin care products, nutritional supplements/bars/drinks and items that'll motivate you in the fitness department.
What's the Cost? The monthly subscription is $18. You can also subscribe to a year's worth of boxes and the price drops to $16, or at three months to $17. Each box contains at least $50 or more worth of products, so you do get your money's worth.
What Kinds of Things Come in the Box?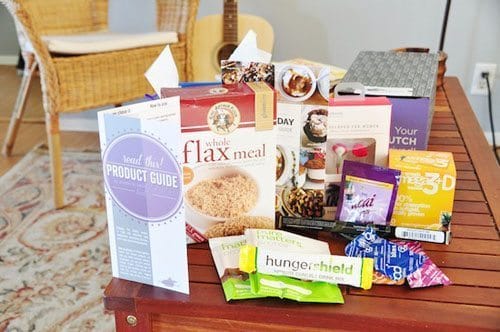 You'll find everything from fitness DVDs to all-natural energy bars to holistic teas and organic skincare products. KLUTCHclub fills their boxes with new products from niche brands, so you'll definitely learn about new products and businesses. My first box (which arrived in October), included Yurbuds (sport earphones made for fitness lovers), DeVita Natural Eyeliner (chemical-free mineral eyeliner) and Hungershield (natural appetite-control drink mix), among others. You can find out what was in past boxes by clicking here.
How Big are the Products? Some of the products are full-sized, while others are sample sizes. There seems to be enough to get a true feel for the products, though.
Additional info: There are two separate boxes–one for women and another for men. There seems to be some overlap in products for both, but separating men and women allows for better product targeting.
If you want to check out KLUTCHclub for yourself, visit their Web site and mosey around.