It seems lately that Jennifer Love Hewitt is getting more attention for her infamous figure than for her acting, writing or even her Golden Globe nomination. The one-time Teen Choice Hottie of the Year has a few more curves nowadays than she used to, but we think she's as hot as ever. The actress and author loves her voluptuous figure, and what's hotter than that?
This post may contain affiliate links. See our privacy policy.
If you're a woman with curves– or even if you're not– there are a few lessons you can learn from Love when it comes to dressing a womanly figure. Read on to capture her gorgeous star style for yourself.
1. Flatter your curves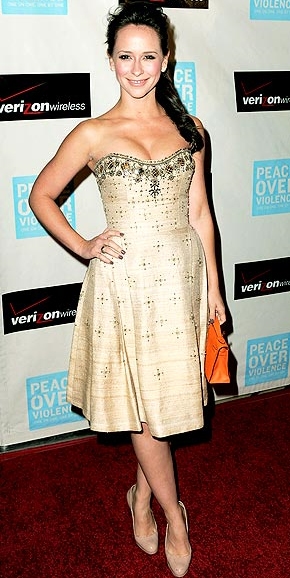 Hewitt doesn't hide her curves, she flaunts them, and so should you. The strapless frock she wore to the Peace Over Violence Awards (seen above) supports her girls and makes her waist look teeny-tiny. Find a dress that fits your bust, is cinched at the waist doesn't hug too tight to your hips. A-line and empire waists are perfect for curvy, hour-glass figures.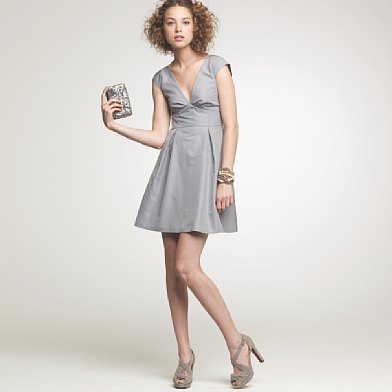 Cotton-Silk Faille Mareaux Dress, $89.99, J. Crew
2. Don't be afraid to show some leg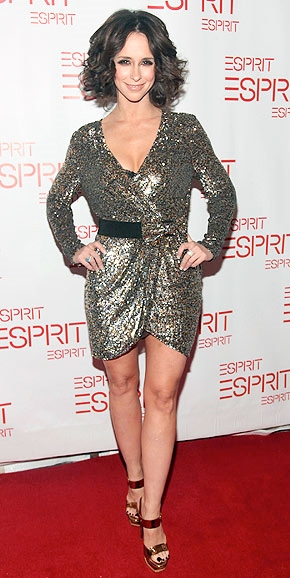 Got cellulite? Who cares! Love's legs look fabulous, flab or none. The 5'2" actress lengthens her stems and makes them look thinner by choosing an elongating heel to pair with her mini. A dress that falls to about two or three inches above the knee, like Hewitt's 3.1 Phillip Lim confection, is ideal for making legs look endless.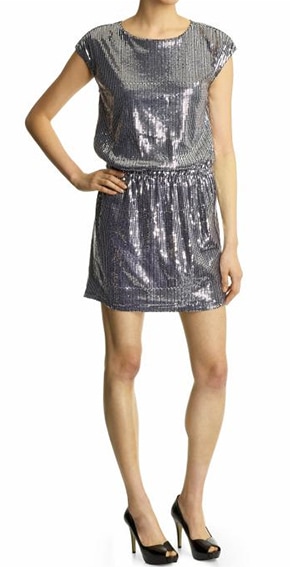 Aryn K. Sequin Dress, $48.99, Piperlime
3. Go ladylike with lace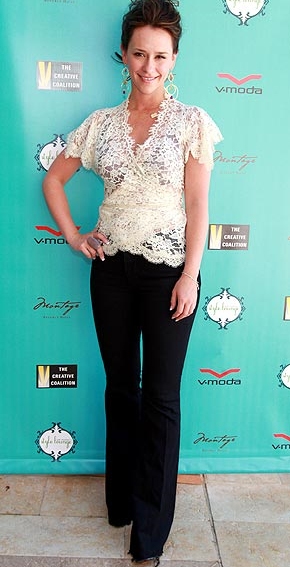 Jennifer has a woman's body, so she dresses it in chic, tailored clothes of feminine fabrics. One favorite we see her repeat often on the red carpet is lace, which clings to her curves without making her look stuffed into her wardrobe. A lace dress, blouse or skirt accentuates any figure and is appropriate for day or night. Plus, it's just pretty.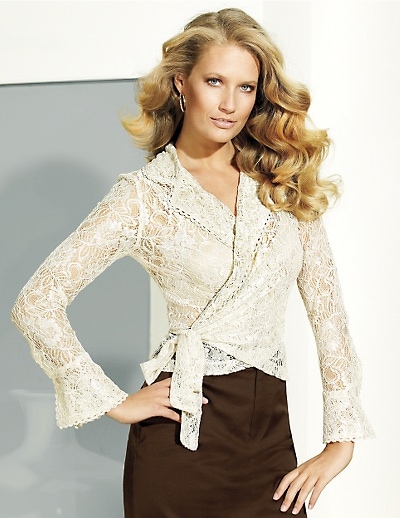 Lace Wrap Blouse, $31.99, Spiegel
4. Show some love with your look

Because, after all, she is Jennifer Love Hewitt. With a heart-accented top and sunglasses accessorized by a Taco Bell bag, the sweet celeb is saying, "Screw you" to the tabloids and paparazzi who dare to criticize her gorgeous figure. Love, who turns 33 in February, wears (and eats) what makes her happy. Take a cue from the pro: have fun with your wardrobe and dress for you. When you do that, you'll look fabulous no matter what you've got on.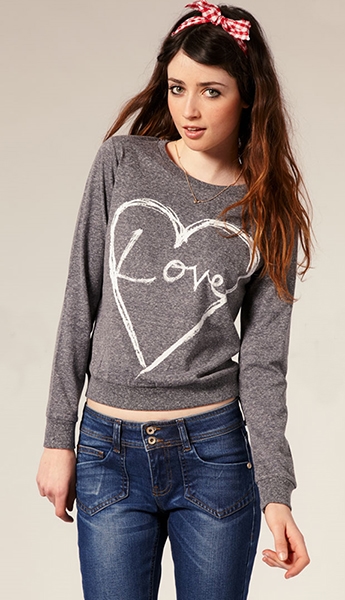 Scratchy Sweat Top, $43.10, Asos