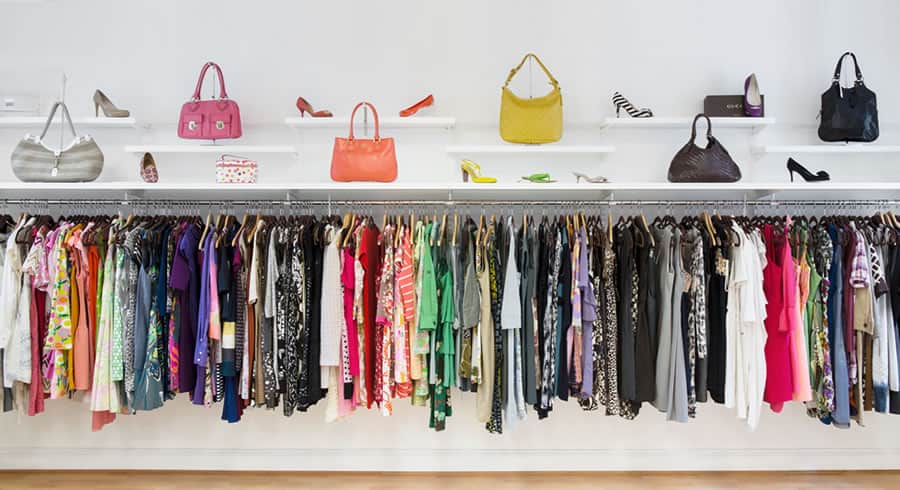 This post may contain affiliate links, which means I earn a small commission if you click and buy something (at no cost to you). See our privacy policy.
You finally cleaned out the closet — now what? You're left with a pile of pieces you just had to have, and look at them now, so defeated balled-up on the floor. You know deserved to be loved…but your time together has passed. Truth is, most of them could fetch a pretty penny for, and now that you think about it, that would ease the guilt that comes with filling your wardrobe back up. Maybe it was a dress you needed for a single event or maybe you tried out a trend that didn't quite work for you. Whatever the case is, there's a resale solution here to help you justify those (and future) purchases. Read on to learn how to resell clothes on the quick.

Divide and Conquer for Resale Success
Start by separating your items by their quality. You should have at least three piles when you're done: NWT (new with tags), like-new, and everything else. NWT pieces are going to be easy to unload, but these days, there's a market for anything and everything. Resale shops tend to be super-picky, so designate your like-new pieces for them.
For everything else, do a close inspection and determine what small repairs you can make. You may be able to unload these fixed-up pieces online, where you can provide a detailed description of the condition and any specific defects.
Where to Get Your Resale Buck Back
Online Resale Sites
Chances are if you've been in the reselling game before — or have ever been willing to do whatever it takes to find a sold-out item — you've used eBay to your advantage. With great buyer and seller protection policies in place, this veteran site is a safe bet for die-hards to score merch they couldn't snag the first time around. Other options like eBay are eBid and CQuot.
Whether you decide to go with a site that lets you auction or set an immediate purchase, these online options are a great place to get the most for NWT or worn-once type of items.
Apps for Clothing Resale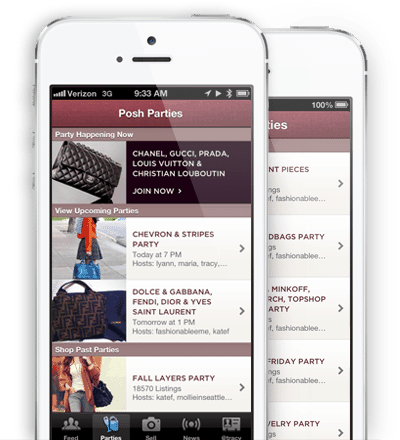 Piggybacking off eBay and others, app-based services are putting the resale power into your pocket. Poshmark and Tradesy let you set a price, buyers can contact to negotiate, and they even offer the potential for a swap if you see something you like yourself. These mobile-friendly forms can be perfect for mid-range brand pieces. Think Banana Republic, Zara, etc.

Offline Resale Channels
Whether chains or local play-it-again stores, these brick-and-mortars like contemporary pieces that they can turn around and sell back quickly. In-trend garments, unique boutique pieces and denim are among their favorite buys. While you might get less for the item than if you try to sell it yourself or consign, it's a solid model if you're in a hurry.
Classic Consignment
Classic consignment is an old-school choice. Consigning may take longer, but sometimes the wait is worth the reward. In-the-know fashionistas look to the best consignment shops as a great and trusted source for high-end designer goods. A good consignment store might even have a buyer in mind for your stuff.

Online versions like Vaunte and Thredup let you send in your items for the site to measure and sell for a cut of the profit.