Unless you're gifted with lush and glowing locks, you're all too familiar with the telltale signs of damaged hair: split ends, dryness, brittleness, and breakage. You see those signs in the mirror and, naturally, want to know how to repair damaged hair.
There's good news. You can't turn back time on your tresses, but you can repair and restore your hair to be smoother, bouncier, and shinier.
As you might guess, getting your hair health back takes patience and persistence. It helps to know how you got to this frizzy hair state, so you can update to a healthier hair care routine. You also should know what to look for in hair product. That way, you can invest in products that minimize the symptoms that are making your hair unmanageable.
Read on for the know-how on both those points. Plus meet the brand I've been using to smooth the frizzies and moisturize my own damaged locks.
What causes damaged hair?
The most common causes of damaged hair are bleach, heat, wet hair brushing, and improper hair care products.
Bleaching strips away your hair's natural moisture, causing brittleness and breakage. It's best to avoid bleach entirely, but you may not be ready for that step. If you must lighten your strands, have the work done by a professional.
Excess heat from styling tools or severe sunlight. According to Dyson, heat pulls moisture and natural oils from your strands. Dry hair is weak hair. When your hair gets too dry, it's more susceptible to split ends and related problems.
Brushing wet hair can cause damage — if you use the wrong type of brush. Good Housekeeping confirms it: A low-quality brush is more likely to grab and pull wet hair. That's when the damage happens.
Improper hair products (or using no hair products at all) can sap moisture from your hair or leave it exposed to the elements.
What are the signs of damaged hair?
When your hair is taking on damage, it will start to feel and look different. The signs are subtle at first, and then get more extreme.
Your hair (or scalp) feels different
When your hair begins to feel rough, coarse, or brittle, you have a problem brewing. You may also start to see frizzy, flyaway strands. That often means the protective outer layer of your hair cuticle has been stripped away.
You may also experience scalp tightness, flakiness, or itchiness. This happens when your scalp isn't producing enough of its natural, hydrating oils — or those oils are being stripped off by the products you are using. That's a bad thing. Your hair needs those oils for healthy growth.
Your hair looks different
When your hair cuticle is stripped, problems escalate quickly. You'll then see more distressing signs of hair damage, which include:
Discoloration
Loss of elasticity and limpness
Breakage
Split ends
Thinning
Any one of these signs tells you there's a problem. If you don't change your hair care routine, the condition of your strands will deteriorate.
Budget Fashionista Tip: Get coupon codes now with Capital One shopping. Here's how.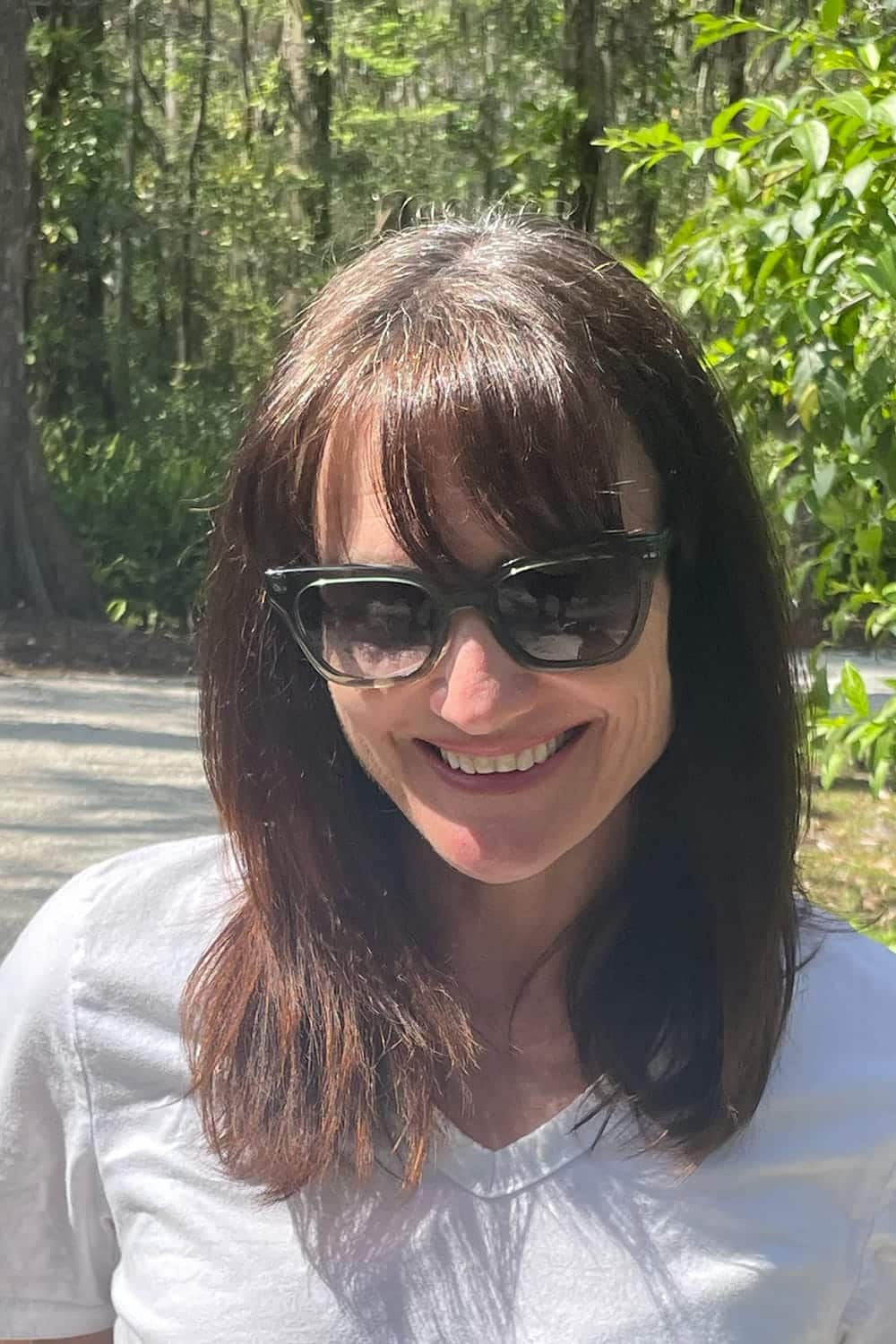 Can damage hair be repaired?
Yes, you can repair damaged hair, or at least minimize the visual appearance of damage. You'll get the best results from a combination of changing your hair care routine, incorporating products to protect and moisturize your strands, and trimming often. Your goal is to adopt healthy hair care habits, as you grow out new, lush strands.
How to repair damaged hair
So how should you change your hair care routine? Try these nine strategies to address your problem hair.
1. Get a trim
One of the easiest and most effective ways to undo hair damage is to cut it off. A trim will remove split ends and create a smoother surface. When your hair is naturally smoother, you don't have to blast it with heat on the daily before you leave the house.
2. Moisturize
Find a leave-in conditioner you love plus a hair mask you can use once weekly. Admittedly, these can be difficult products to buy. I have thin hair and a dense conditioning product can easily weigh my hair down — leaving it limp and lifeless.
I've been using Silk'e leave-in conditioner and repairing hair mask. Both leave my hair softer and smoother, without weighing it down.
The leave-in conditioner contains healing aloe leaf extract, smoothing citric acid, and nourishing jojoba seed oil. It also has a detangling effect, which should mean less breakage from wet-brushing.
I like to use this product daily. It's nice on my "air-dry" days, as my hair keeps its natural wave but looks far less frizzy.
Silk'E Deep Conditioning Hair Mask is a once-weekly hydration treatment containing keratin, shea butter, and green tea. It has a rich softening effect and leaves my hair feeling stronger.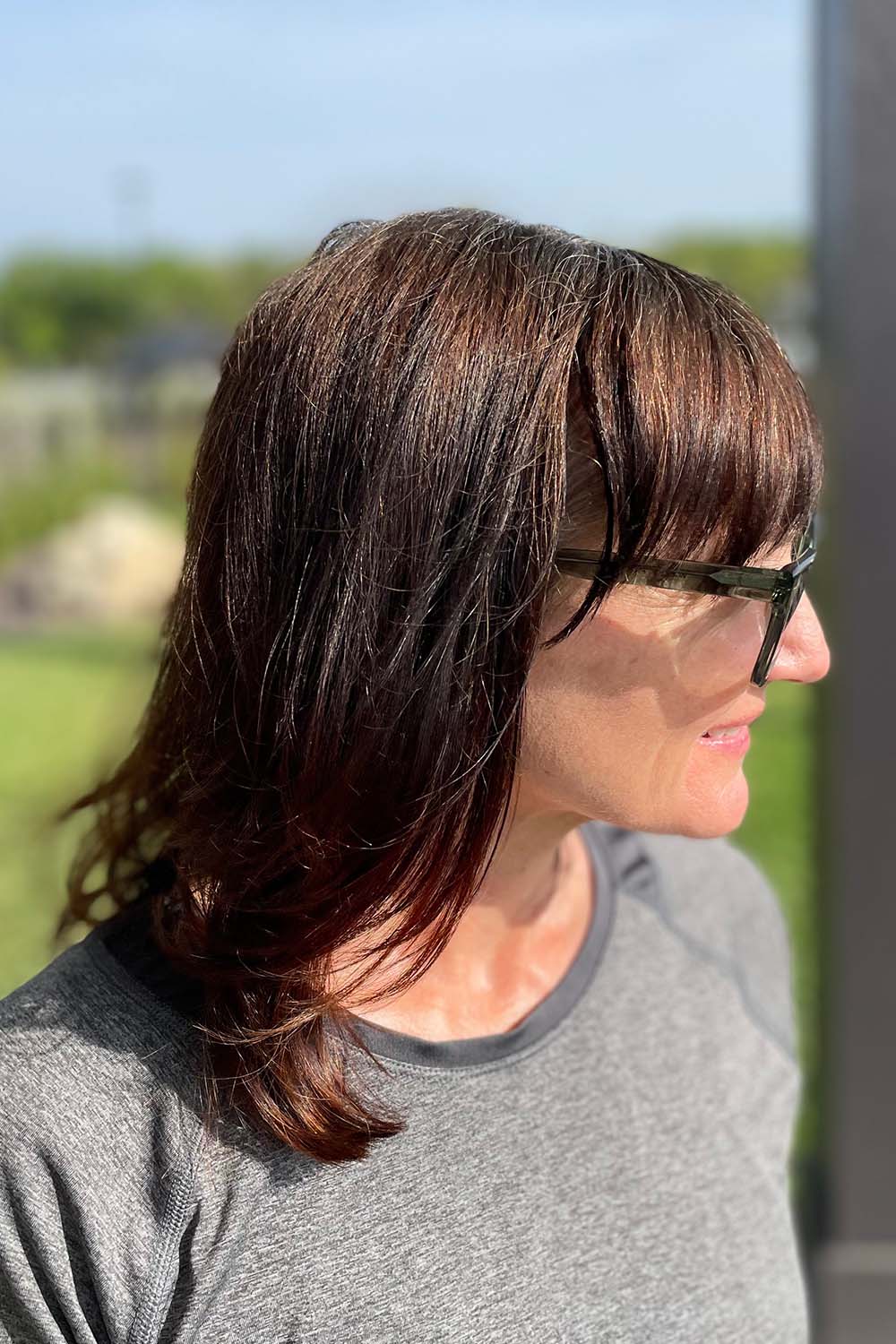 3. Minimize heat styling
One of the best things you can do for your hair is find a go-to, air-dry style. That makes it vastly easier to minimize your use of blow dryers, flat irons, and curling irons.
Your air-dry style could be a gentle updo or a bedhead look you create with texturizing spray. Experiment until you find one you like. Then leave your styling tools in the drawer for a few days each week.
4. Use a heat protectant
Ideally, for your hair's sake, you'd swear off heat styling tools completely. But that's just not realistic, right? At least for weddings, if not important days at work, you may need a blow-dryer or flatiron to look your best.
On those days, use a heat protectant. These products contain nourishing oils that coat and seal your strands, without weighing them down.
Silk'e Heat Defense Serum contains avocado oil, grapeseed oil, and jojoba oils to strengthen hair and fight against damage caused by the heat of blow dryers and flat irons — up to 450 degrees. To use, you simply apply a few pumps to damp hair and proceed with your normal styling. You'll get soft, weightless protection and a pretty shine.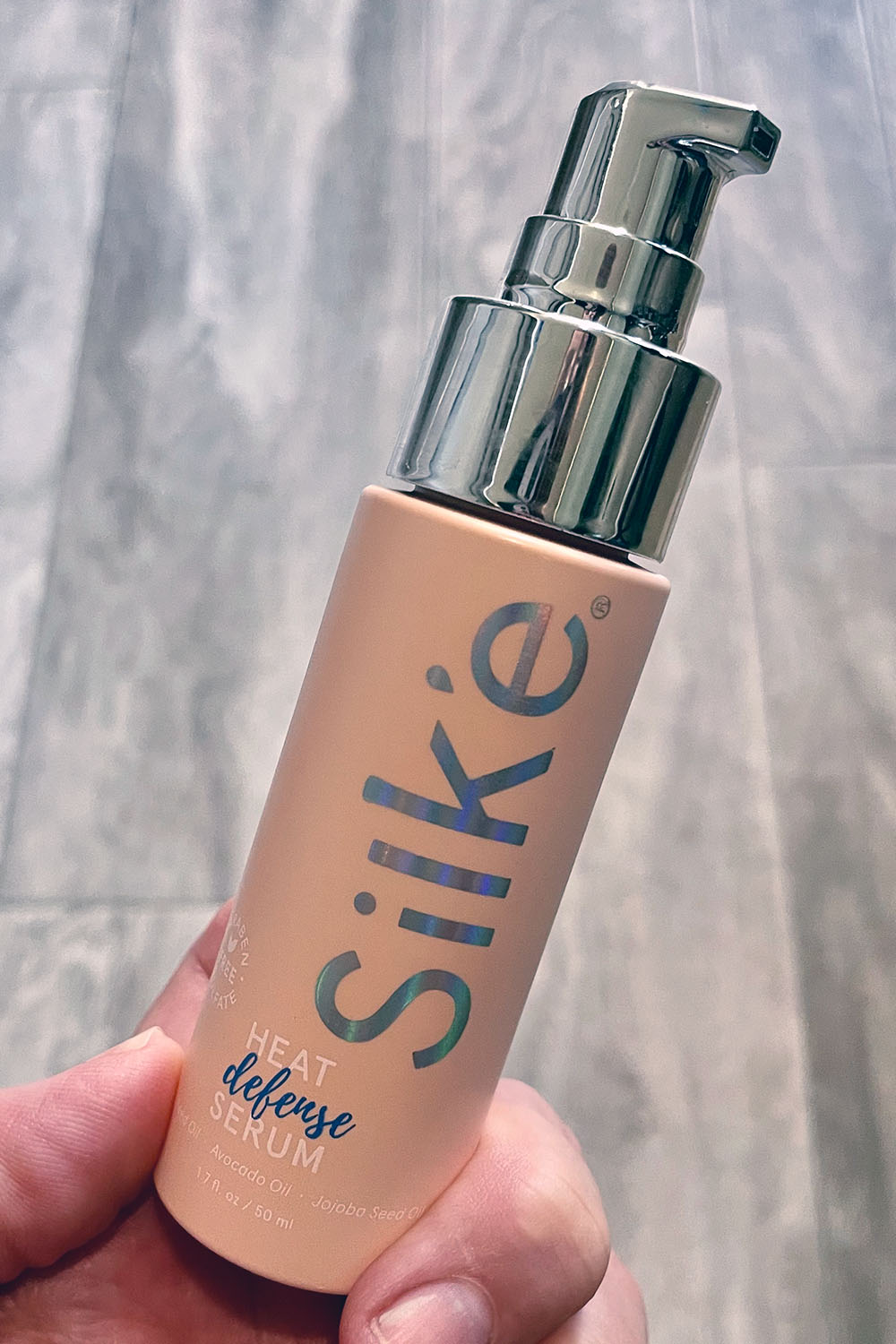 5. Wear headscarves
Get your Jackie O on and start wearing headscarves — preferably silk ones. Wrapping your hair up when you're outside protects it from sun and wind.
6. Get a high-end hairbrush
The wrong brush can rip and pull your hair, adding to those fly aways around your scalp. If your hair is thinning and breaking, try switching to a boar bristle brush. The gentle bristles minimize damage and distribute oils from your scalp to your strands. It's like a natural conditioning treatment.
7. Give up bleach and hair color
You may have to do some soul searching on this one. Your artificially produced hair color, as much as you love it, may be the primary reason why your hair is splitting and breaking. Sadly, you may need to choose: Keep the color and accept the damage or go natural and enjoy healthier hair.
I struggle with this one myself. I've been coloring over my gray hair for ages. I'm now trying to grow it out. I'm not certain I can handle the two-tone look. Still, if I stick with it, I know my hair will be more resilient as a result.
8. Use gentle hair ties and clips
If you routinely pull your hair into a ponytail or bun, you may be seeing breakage where your hair tie sits. You can either give up on your go-to updo, or you can invest in gentler hair ties. Some options are silk or microfiber scrunchies or Gimme Beauty's fine hair bands.
9. Sleep on silk
Roll around a lot at night? That could be contributing to your damaged hair. Rubbing your hair on a rough surface creates friction. Over time, that friction contributes to breakage and split ends.
You can minimize that issue with a silk pillowcase. Silk is gentler than cotton or polyester, so there'll be less friction on your hair when you roll around.
Get your hair healthy again
Sadly, there's no single answer for how to repair damaged hair. Most of the time, you must change multiple aspects of your routine. And then also get your hair trimmed regularly. The good news is, you'll be rewarded for your efforts — with strong, shiny, frizz-free locks.