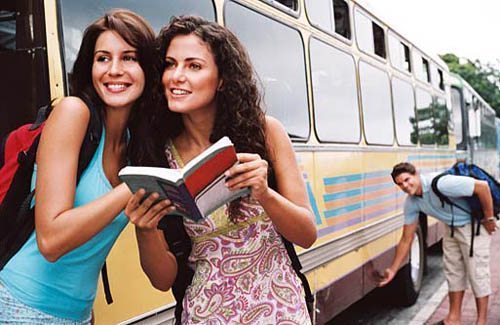 This post may contain affiliate links, which means I earn a small commission if you click and buy something (at no cost to you). See our privacy policy.
Dear Budget Fashionista,
Could you post a topic on the newsletter about suggestions for a long weekend travel wardrobe? I seem to run into the same problem every time I prepare for vacation—how to pack to look chic, but also be comfortable. I tend to do a lot of walking while on vacation. I want to look chic, which is difficult to do when you are hobbling around because your feet are killing you. Please help—I'm heading to Paris in a few weeks and would like to pack an affordable, fashionable, and comfortable travel wardrobe for once.
Help!
Fashion Traveler
How to Pack for Long Weekend
Dear Fashion Traveler,
I'm a frequent traveler as well (especially this summer). Here's a list of basic things I bring when going on a long weekend trip.
A pashmina or pashmina like wrap that can fold easily into a tote bag or purse. These wraps are perfect for cold airplanes and cool nights
A pair of flats. Isaac Mizrahi at Target, Aerosoles, all make comfortable, stylish shoes without breaking the bank.
A pair of comfy heels from Aerosoles– these are the best walking/heel shoes around and they're cute. Buy them in black so you'll be able to wear it again and again
Rayon blend black pants that don't wrinkle.
2-3 chic t-shirts, in a variety of colors, with a bit spandex Lycra content. These t-shirts are easy to pack and don't wrinkle.
A stylish large bag, tote, satchel or hobo that can double as an extra bag for any souvenirs or purchases
Pair of jeans with a hint of spandex. For some reason, I seem to increase a size whenever I travel, especially cross country
A Jersey Knit dress that doesn't wrinkle. Wear with flats during the day—with the pashmina and heels at night
Umbrella—so VERY important
A pair of plastic thongs you can get from Old Navy for 2 for $5. Even if you're not going to beach, you never know when you might need these
For longer trips (1 week or more), build on the list above. Instead of just one pair of jeans, bring two. Always make sure you have a 2 shirts to every pair of pants ratio. You might always want to throw in a more casual dress as well. The reason why I focus on dresses when traveling is that they're instant outfits—just add jewelry and shoes and you're ready to go—and you can dress them up or down.