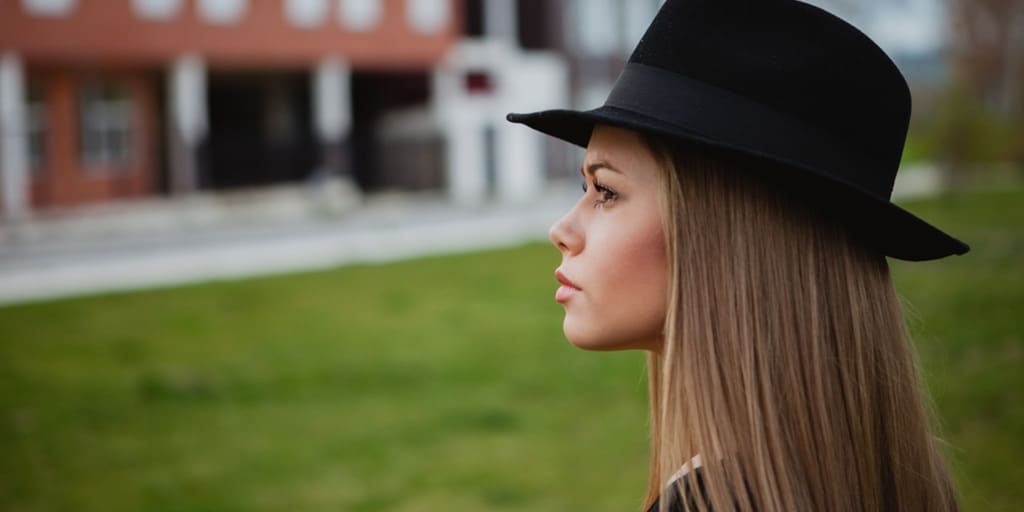 This post may contain affiliate links, which means I earn a small commission if you click and buy something (at no cost to you). See our privacy policy.
This post about fast beauty tips was rewritten in January, 2019.
Sometimes you wake up late, and sometimes you're just not feeling that hour in front of the mirror. No matter what's holding you back in the morning — hangover, toddlers, meeting prep — low-maintenance beauty looks are here to save the day.
Easy makeup essentials, grooming products and accessories answer the question of how to look beautiful in a flash. Oh, and they make life a little easier in the early hours by getting you out the day faster, while still feeling fantastic and looking fresh.
Scroll on for a few secret weapons that'll fool family, friends and coworkers into thinking you took your sweet time putting these pretty little looks together. Joke's on them.
4 Ways to Look Beautiful, Fast
1. Frame the Face
You might not have time for an entire face of makeup, but by now everyone knows to swap a BB or CC cream for a full concealer and foundation routine with fewer steps.
An unexpected must is the brows, because they really set the tone for your whole face. Forget the time-consuming dip and slanted brush technique, and opt for a spoolie product that you can brush through the brow fast.
Slick it Back
Are you sick of the Kardashian-based trends yet? Because we aren't. Kim K. justifying the slicked back, 2-minute pony is a godsend. Pull your hair tight against the head and secure it low with an elastic. Wrap your hair around the ponytail holder if you're feeling fancy — or don't. This list is low maintenance, after all.
Add a Hat
The age-old "trick" of throwing on a baseball cap to hide your mop doesn't always fly in the real world. But throwing on a wide-brim or floppy hat does — especially when it's sun season. With jeans or with a sundress, these look toppers only seem to make you look more polished. So whether you were too tired to wash or style your hair, your secret is always safe.
Stain It
Save time and space by toting one product that works in multiple ways. A lip and cheek combo stain is perfect to keep in your purse for an added boost of glamour on the go. Less products weighing your bag down, less time primping in the bathroom each morning.