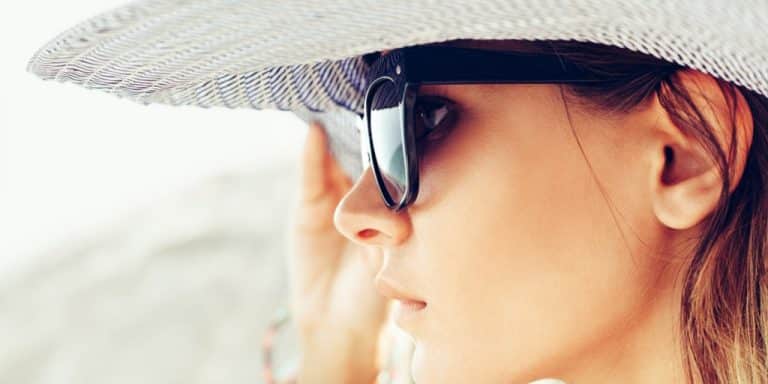 This post may contain affiliate links, which means I earn a small commission if you click and buy something (at no cost to you). See our privacy policy.
Life-changing sunglasses are a thing. You slip them on and the amazing, unstoppable side of you is unleashed. You're confident, stylish and purposeful.
I've had two pairs of life-changing shades in my life — a pair of Chanels I shouldn't have bought due to the price tag and a pair of Bolles. Sadly, I lost both. One was left in a dressing room in California and the other in the New Orleans airport. Sure, I have other sunglasses I love, but I'm still looking for that special pair, the ones that turn heads and make any outfit better. When I find them, I'll let you know. In the meantime, I'll share our top tips on how to buy sunglasses that really work for you.
How to Buy Sunglasses — 5 Factors that Matter
1. Your Face Shape
Your ideal sunnies will balance out and complement your face shape. If you're not sure what your face shape is, here's what you can do to find out:
Take a selfie
Print out the picture four times.
Draw a different shape on each image, just around your face: oval, circle, heart and square.
Now decide which shape mostly closely follows the lines of your face.
Armed with a new understanding of your face shape, you can shop for the sunglass shapes that flatter!
If you have an oval face…
Lucky you! You can wear almost any sunglasses, as long as they are wide enough. The only mistake you can make is wearing frames that are narrower than the widest part of your face. Beyond that, feel free to go with anything from big and bold to soft and subtle.
If you have a circle (round) face…
Choose shades that have rectangular shapes to balance out the roundness. A thinner frame will look nice on you, as it'll add the appearance of length to your face.
If you have a heart-shaped face…
You have high cheekbones and a narrow chin. Your ideal sunnies will appear to soften the angle between your forehead and chin — essentially making your forehead seem narrower and your chin, wider. Try cat-eye frames, bottom-heavy frames and/or colorful frames, all which put the focus on the center of your face.
If you have a square face…
Rounded sunglasses are well-suited for you, as they'll soften your strong jawline and broad forehead. Sunnies with thinner frames will be more flattering than those with thick ones. Go for a modified round sunglass or a semi-rimmed style.
2. UV Protection
Each year, the sun gets closest to the earth two weeks after the winter solstice — in 2017, this happened on January 4. It's a reminder that sun protection for your eyes is important year-round, and not just in the warm and sunny summer months.
Keeping the sun away from the gentle skin around your eyes helps prevent fine lines and wrinkles, but there's more to know. Experts have linked UV exposure to corneal sunburn, growths on the surface of the eye, and even some types of cataracts.
Do your part to steer clear of those issues by always choosing sunglasses that offer 100% UV protection. This means the glasses protect your eyes from both UVA and UVB radiation. Note that you can't determine the amount of protection by the lens color, so you have to trust the claims of the manufacturer. For this reason, Allaboutvision.com advises that you only buy sunglasses from reputable companies, specialty sunglass retailers or from your eye doctor to ensure full UV protection.
Sunnies Featured on FOX2 News Segment
I was recently invited to chat with Kim Hudson on FOX2 News in St. Louis about choosing sunglasses that offer complete UV protection. The frames featured on that segment are my picks below: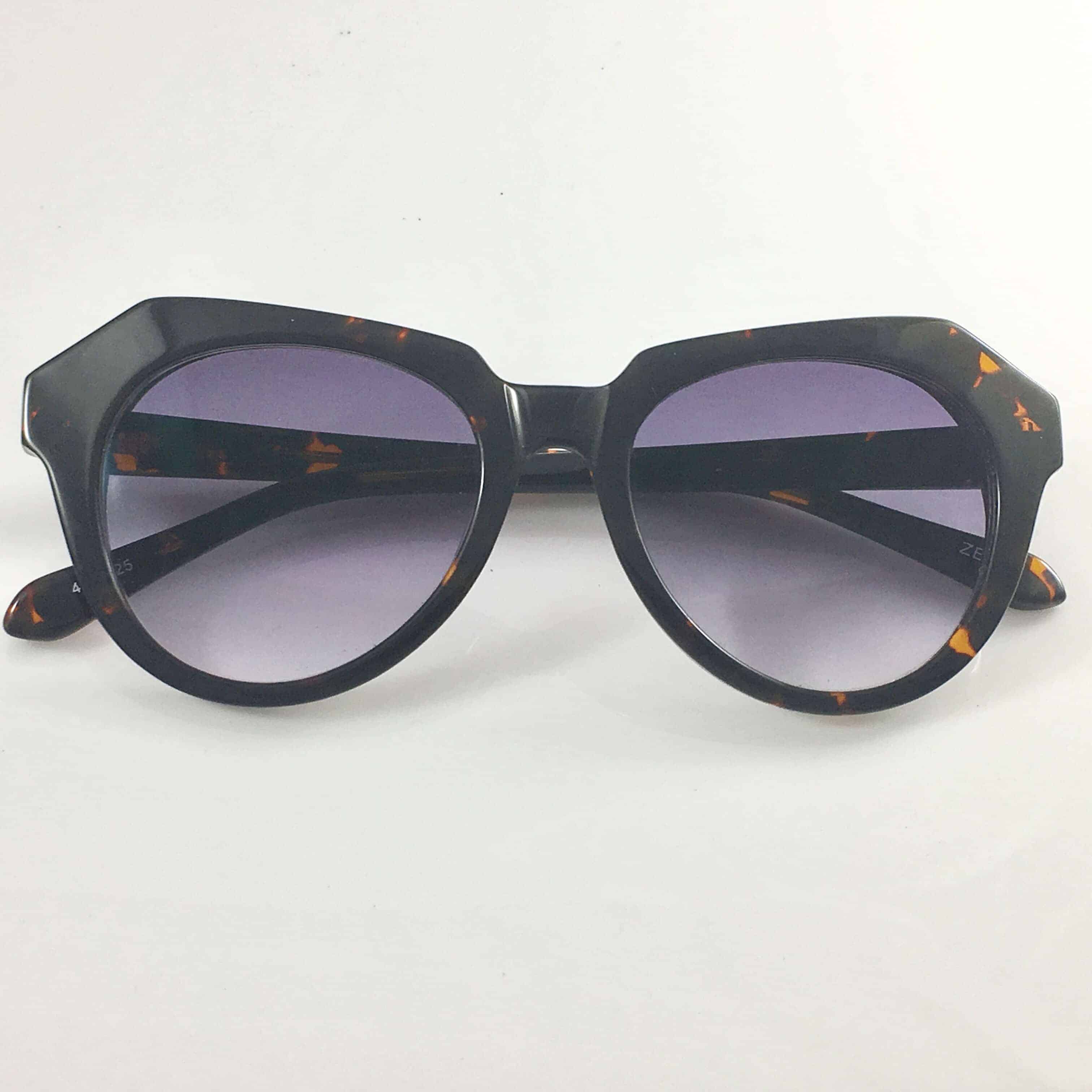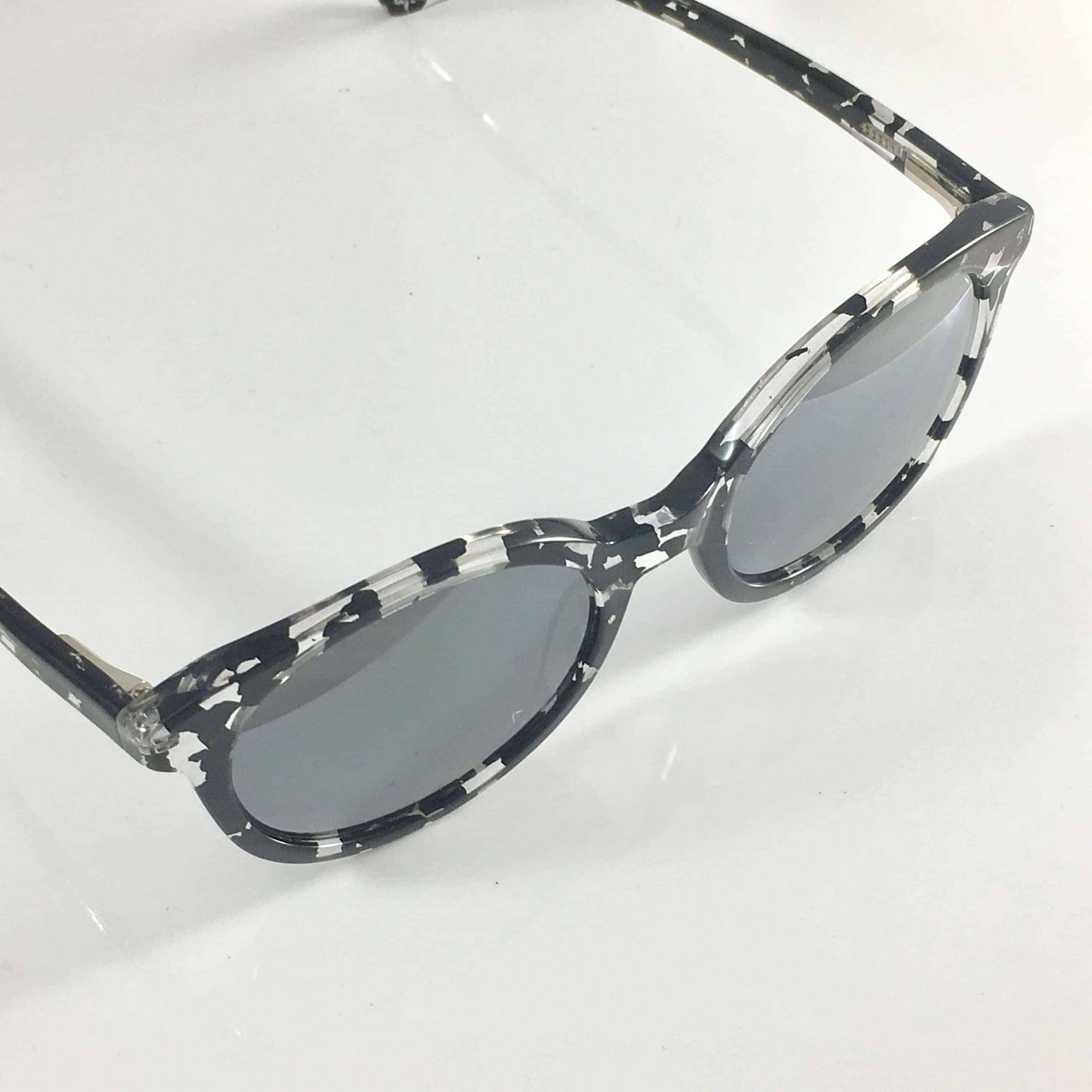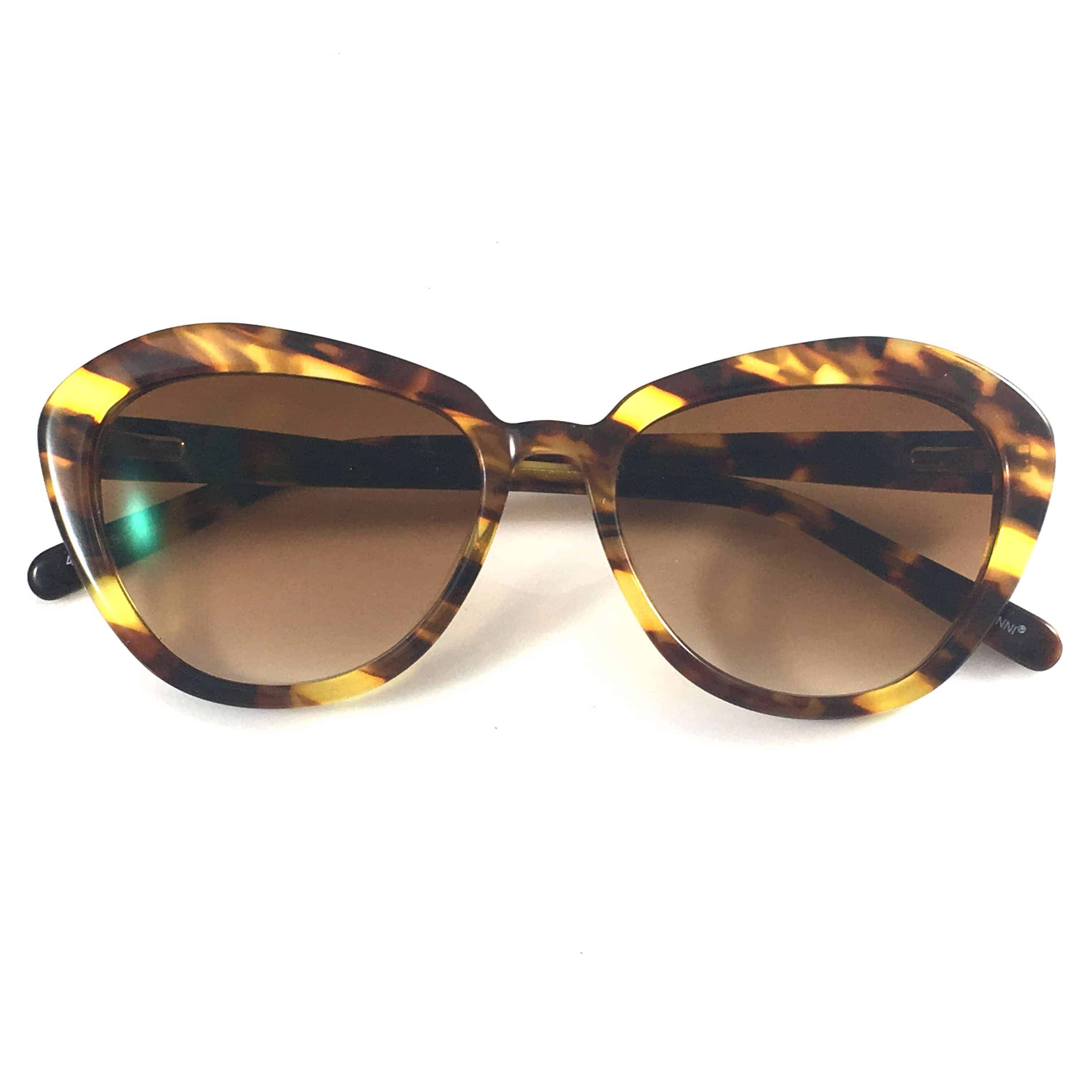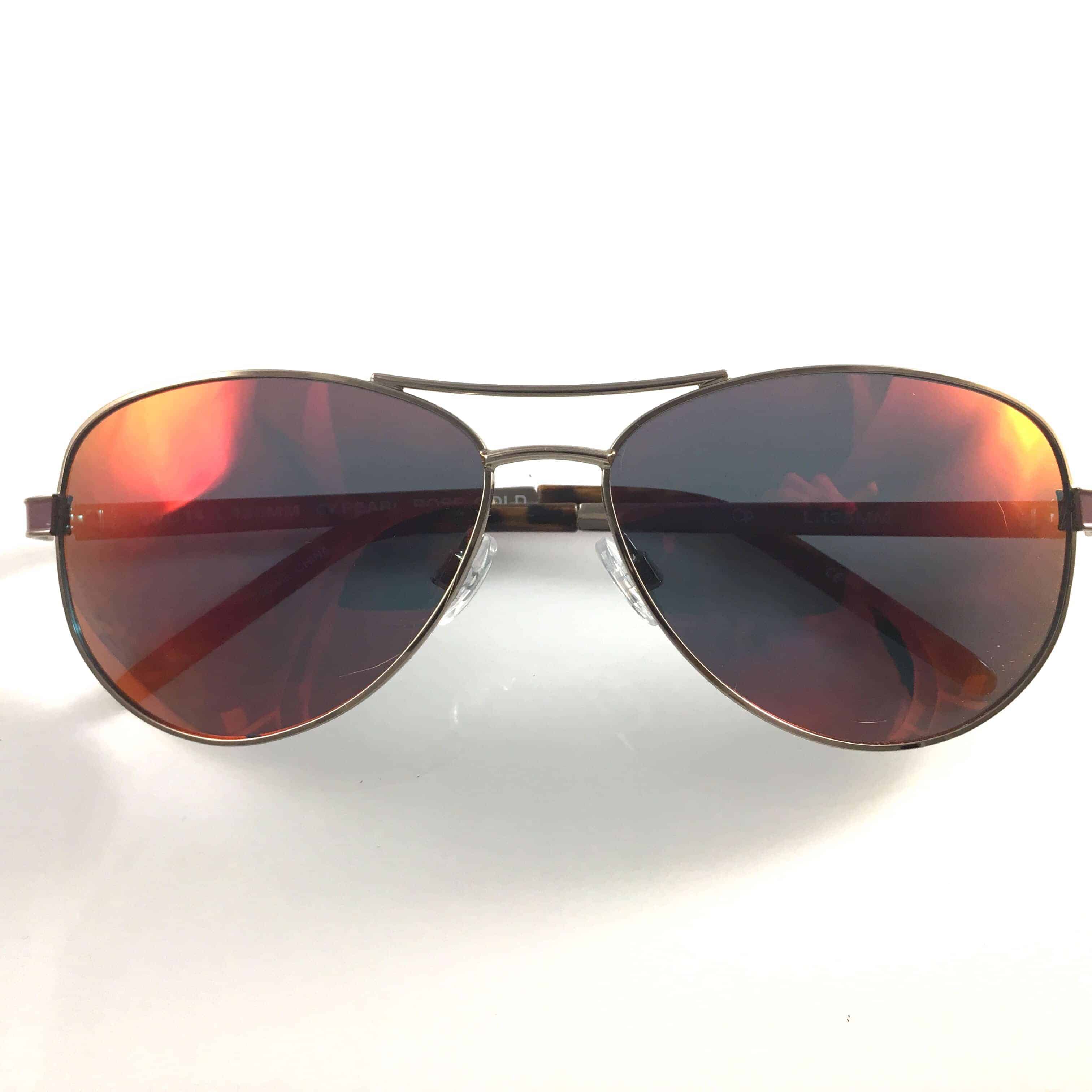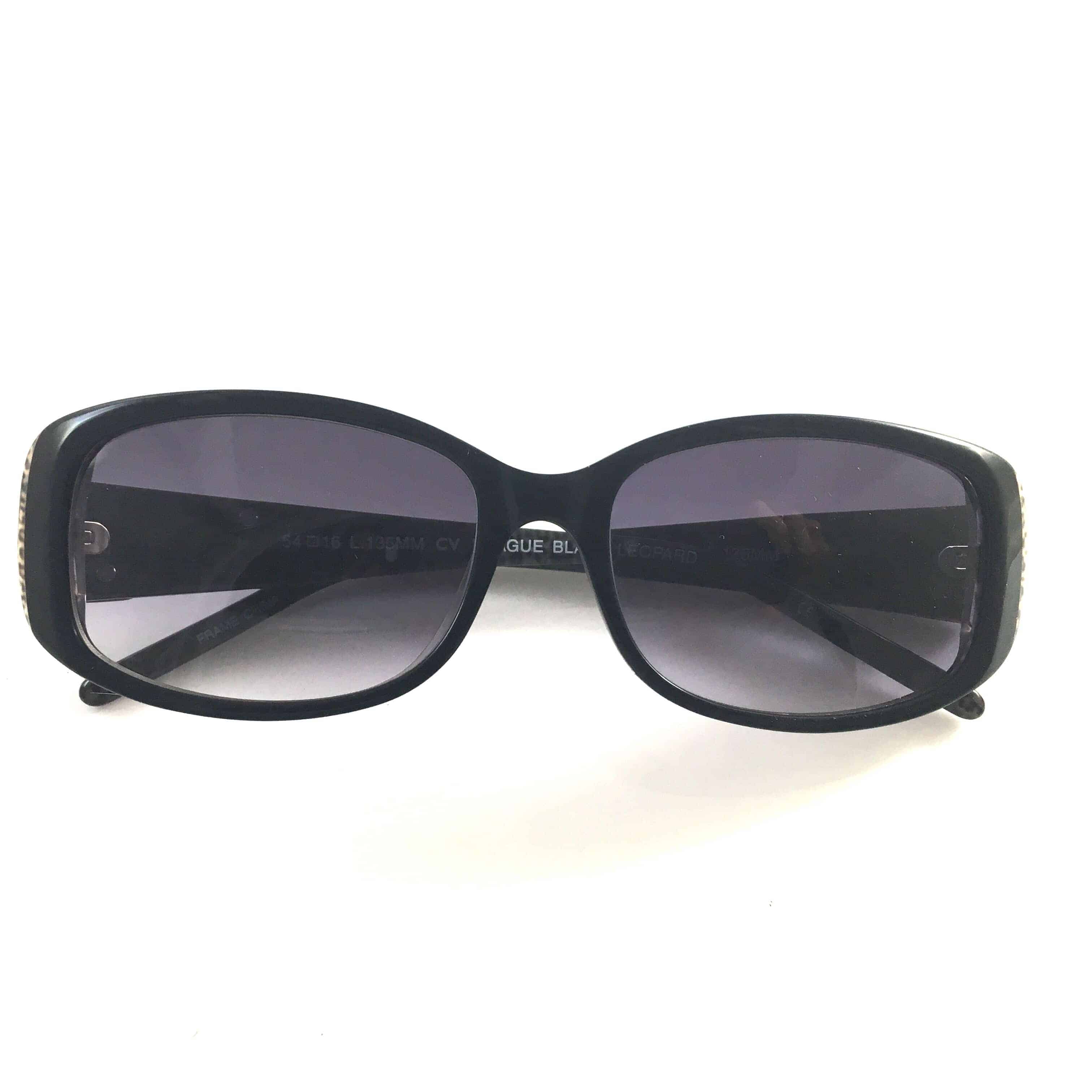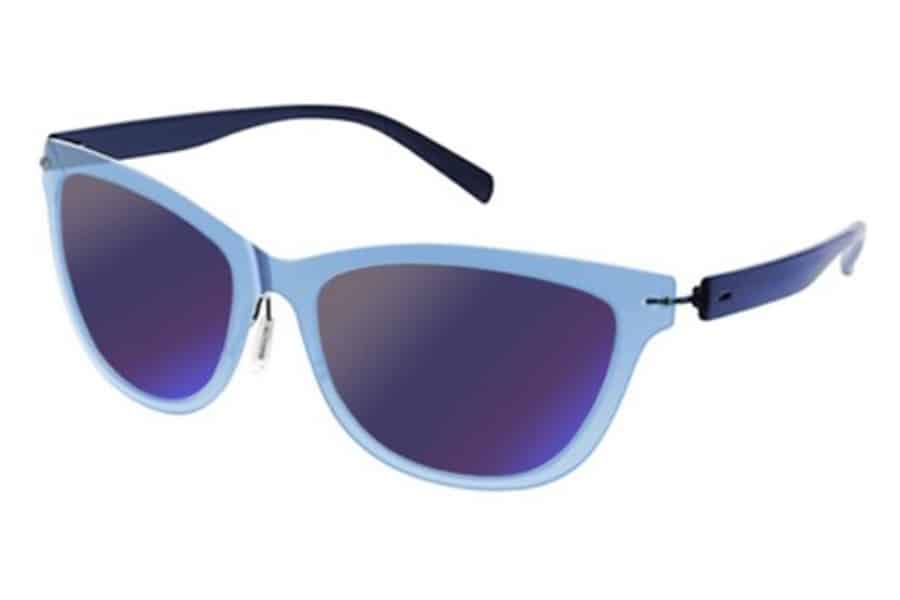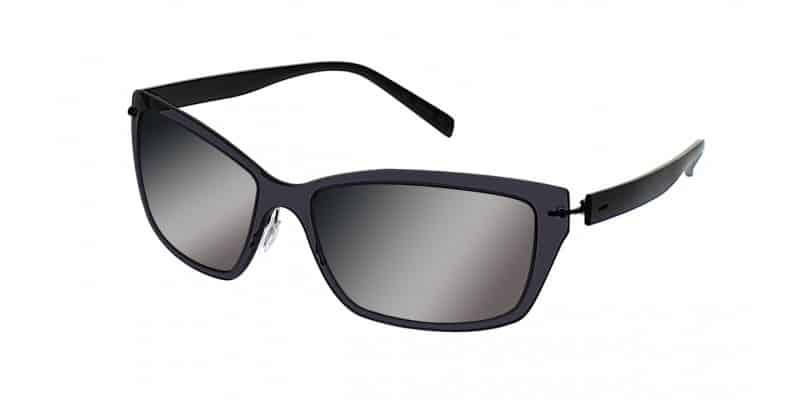 3. Lifestyle
Are you jumping out of airplanes and swimming with sharks on the weekends? Or do you spend Saturdays window shopping? If you're an outdoor adventurer, your perfect pair of performance sunnies will be light and very strong.
Aspire Eyewear is at the premium end of the spectrum for versatile lifestyle glasses. These babies retail for about $300, and they've generated lots of buzz since their market launch last year. Aspire shades are 50% lighter and thinner than any other brand available, plus they're heat-resistant and bendable. Most importantly for the fashionista, Aspire frames have a colorful, creative vibe.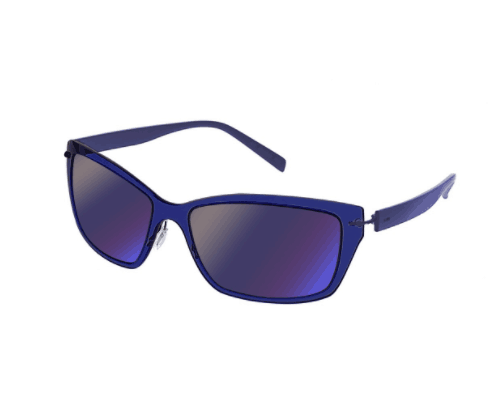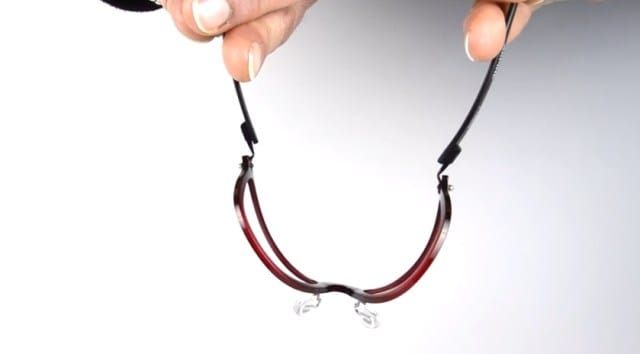 Now you might also need specialty eyewear, say for racquetball or swimming. In these cases, when you need something beyond style and strength, take to Google and look for product reviews. See more details here for example on swimming googles. You want to take that extra step to ensure you don't get sea salt (or a racquetball) in the eye.
4. What's Trending
When you know what's hot, you can actively choose to set your own style or go with the flow. If you're the creative type, go off-trend confidently with your sunnies. It'll be all you. You can also keep a classic style handy (like oversized frames or aviators) for those days when you feel like blending in.
For 2017, we'll see big, fun colorful sunglasses trending. Think angles, sharp edges and bright colors.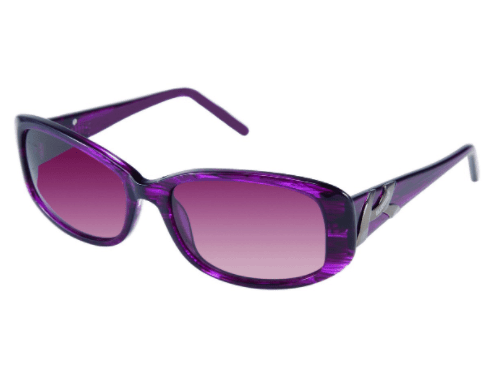 5. Budget
Budget is often the most important factor — especially if you're prone to leaving your sunglasses in public places. Sunnies are like jewelry, in that you have many stylish options at all price points.
I'm guessing you don't need help finding expensive sunglasses! But when the budget is tight, I like Zenni Optical. You can buy non-prescription sunglasses for around $30. And, the site makes it easy to select your frame and then customize it with your prescription. You can also set the tint level and tint color to suit your style. All Zenni Optical glasses come with 100% UV protection as well.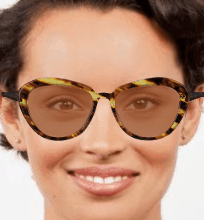 Are you ready to go out and find yourself a pair of life-changers? Let us know in the comments!