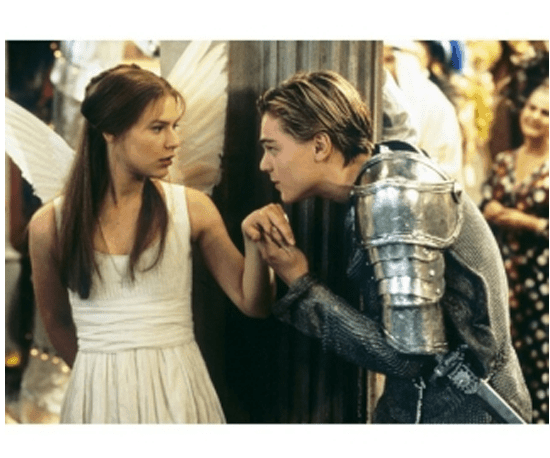 The following is a guest post from our friends at Lucky.
So let's say—hypothetically, of course—that you're still agonizing over what or who to be for Halloween. With only about 72 hours left, it's crunch time (and I'm not just talking about that puffed-rice candy bar). Your own creative costume ideas may be running low, but folks, that's what Hollywood is for. Here are some of the best wacky, wild and weird disguises ever to be captured on the silver screen. Enjoy!
Mean Girls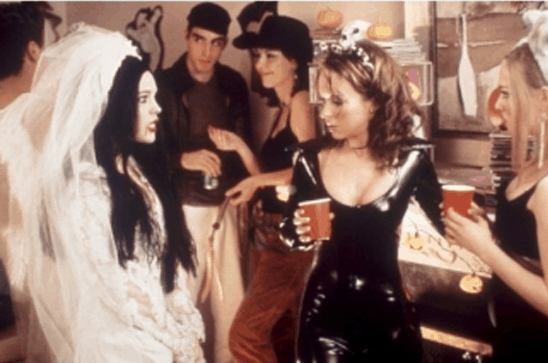 "In Girl World," Cady Heron tell us, "Halloween is the one night a year when a girl can dress like a total slut…and no other girls can say anything about it." Even so, I kind of dug Lindsay Lohan's character's "zombie ex-wife" costume. Go against that grain, lady.
Double, Double, Toil and Trouble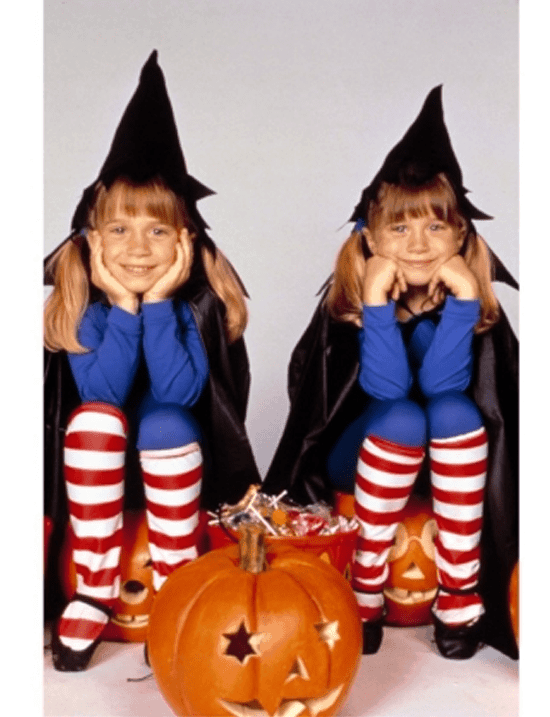 Before they were billionaire designers and style icons, Mary-Kate and Ashley Olsen had quite a successful run as straight-to-video movie stars. Their Halloween-themed show, which starred Cloris Leachman in a role that emotionally traumatized many an elementary-schooler, featured them dressed up like teensy witches.
Ever After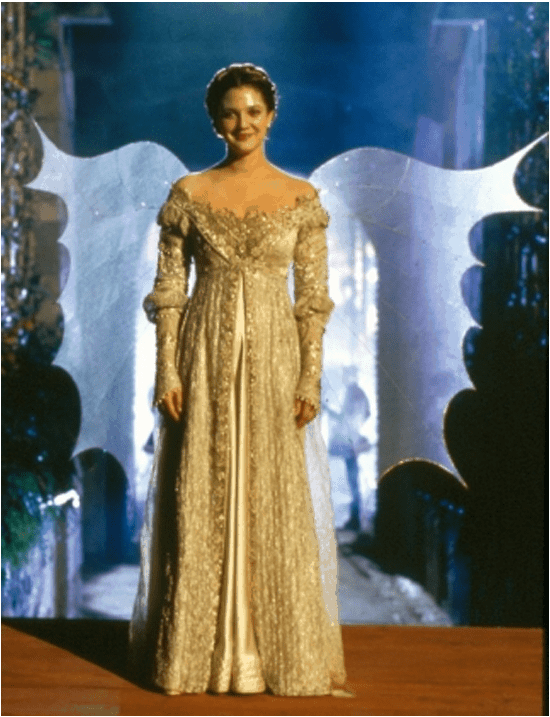 Swoon. Perhaps the best retelling of the classic Cinderella fairy tale, this flick starred Drew Barrymore as the woebegone servant girl in glass slippers.
Never Been Kissed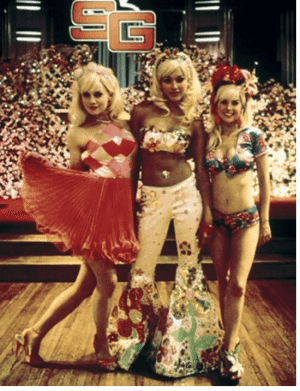 Yeah, another Drew Barrymore vehicle. But who didn't adore this feel-good girl-power movie? Check out scheming snobs Kirsten, Kristin and Gibby in their coordinating Barbie prom ensembles. Not pictured: Leelee Sobieski's character in her DNA costume, which I also thought was pretty cool.
The Nightmare Before Christmas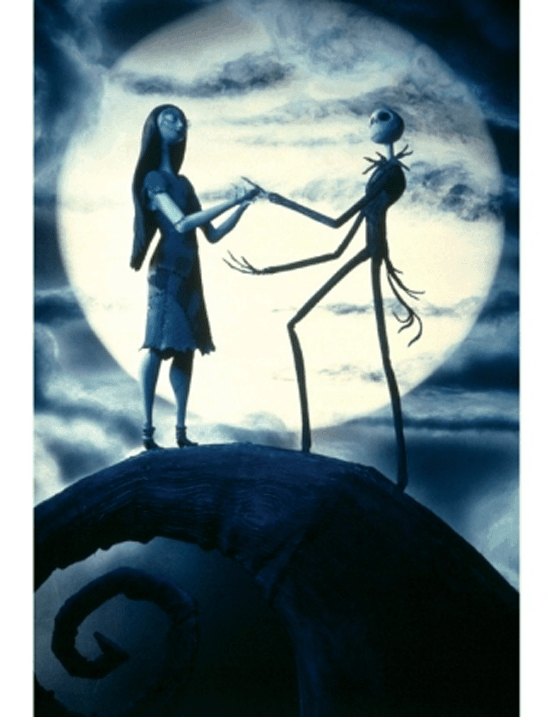 The Tim Burton flick we all watch to ring in the holiday season (which now starts in October and runs through early January, mind you), TNBC features a catchy soundtrack, amazing effects (well, for 1993), and the original All Hallow's Eve power couple, Sally and Jack. This is Halloween, indeed.
Phantom of the Opera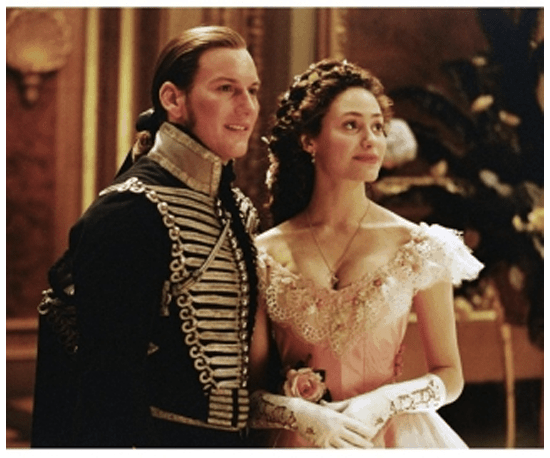 OK, so Gerard Butler didn't make the best Phantom—I'll admit it. Still, you've got to give Emmy Rossum and Patrick Wilson snaps for the dapper duds they picked for that masquerade sequence. Also, Emmy's hair.
William Shakespeare's Romeo + Juliet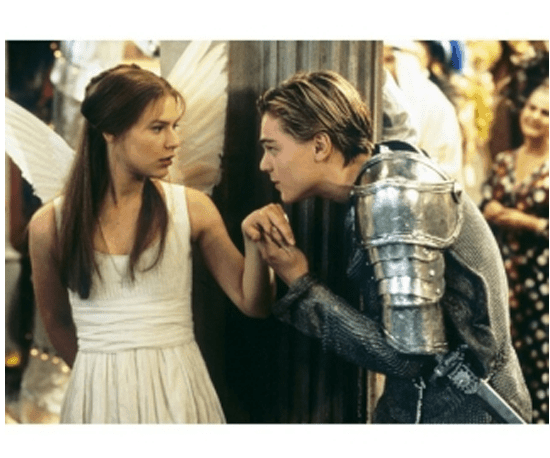 Baz Lurhmann's finest film to date, this modern retelling of the classic Shakespeare tale introduced a whole new generation to the Bard. Claire Danes was an absolute vision in white during the wild party scene when her Juliet first meets Leo's Romeo. And Mr. DiCaprio, how you managed to chase Claire up and down those stairs while wearing heavy chainmail, is beyond us.
Black Swan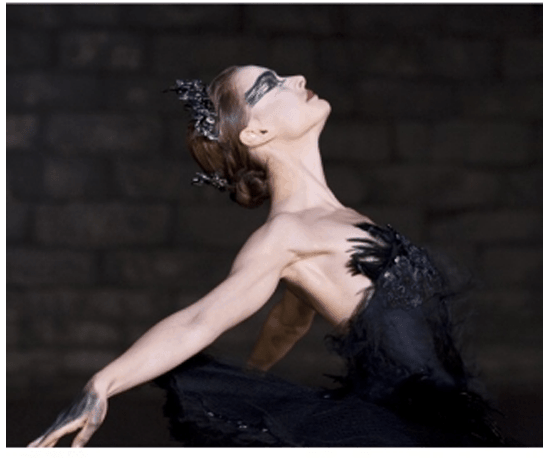 "What happened to my sweet girl?" So this may not be an onscreen Halloween costume, per se, but there's no question this ballet outfit carries a sinister connotation. It was also last year's most popular Oct. 31 outfit, hands-down—and proved Rodarte's Kate and Laura Mulleavy can craft tutus as beautiful as their webby knits.