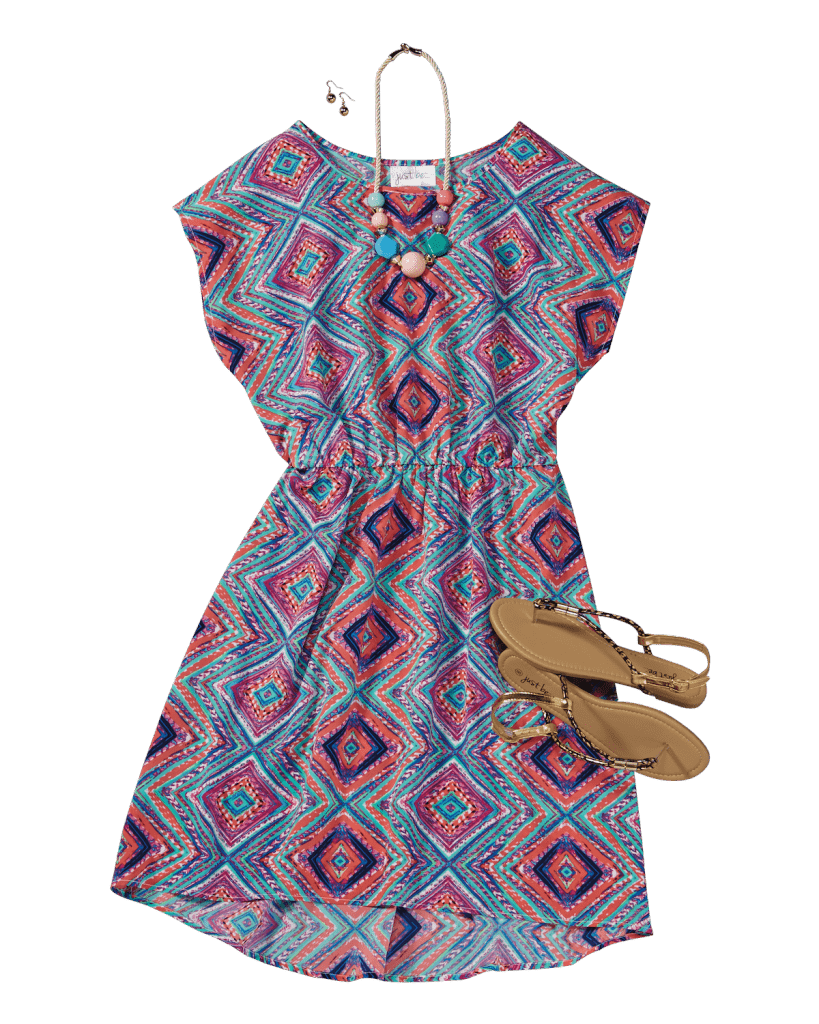 This post may contain affiliate links, which means I earn a small commission if you click and buy something (at no cost to you). See our privacy policy.
Have you heard about Family Dollar's new line of women's fashion? Yep, Family Dollar — the neighborhood store that's made a name for itself by offering low prices on stuff you need everyday — is adding wallet-friendly fashion to its product mix.
The new line, called Just Be, has promise. The Spring 2015 look book shows off feminine, wearable styles at super-low prices.

Since we love fashion at super-low prices, we took the opportunity to interview Family Dollar's Sarah Tate, Ladies Apparel Buyer, to learn more about Just Be.
When did you decide to make a career out of fashion?
I always enjoyed reading fashion magazines but after college when I started working and had a little more money to spend on clothing I really started enjoying shopping. That naturally evolved into an interest in making 'shopping' my career!
What's the most rewarding part of your job?
I love it when I look at my selling report and see an immediate, strong response to an item. It means to me that I am making our customers happy.
How would you describe your personal fashion sense?
Classic and feminine, trend right but not trendy.
What are the go-to pieces in your closet?
Maxi dress, a great black pant, cardigan sweaters to pull an outfit together, scarves, wedge shoes and boots.
What are some sources of your design inspiration?
What we do at Family Dollar is more of a re-interpretation of items from major retailers and designers. So, I work with market trend agencies and my suppliers to stay current on what's working in the market. I also do a lot of observing – when in New York I see what the latest street fashion is, what trend do I keep seeing as I move through the city. And honestly, I observe my customer – what is she wearing, how is she interpreting trends.
Describe the woman you have in mind for the Just Be line.
Just Be is for everybody. It crosses many age ranges, personalities and lifestyles. The Just Be woman is someone who is comfortable with herself and wants to express herself through fashion at prices that fit her budget.
What advice do you have for the woman who has a big sense of style but a small budget?
Buy a few great basic pieces and then update each season with a few new tops, with accessories (scarves statement necklaces are a great way to update) and maybe a sandal in Spring/Summer or a boot in Fall/Winter. And shop at Family Dollar, of course!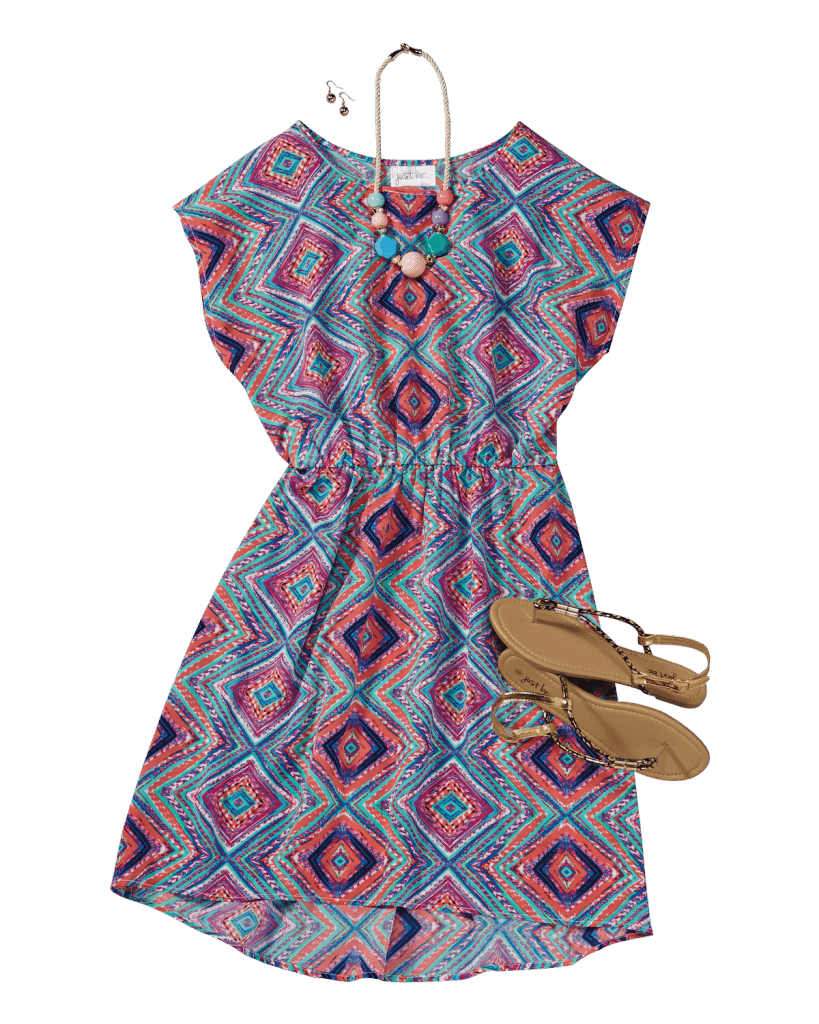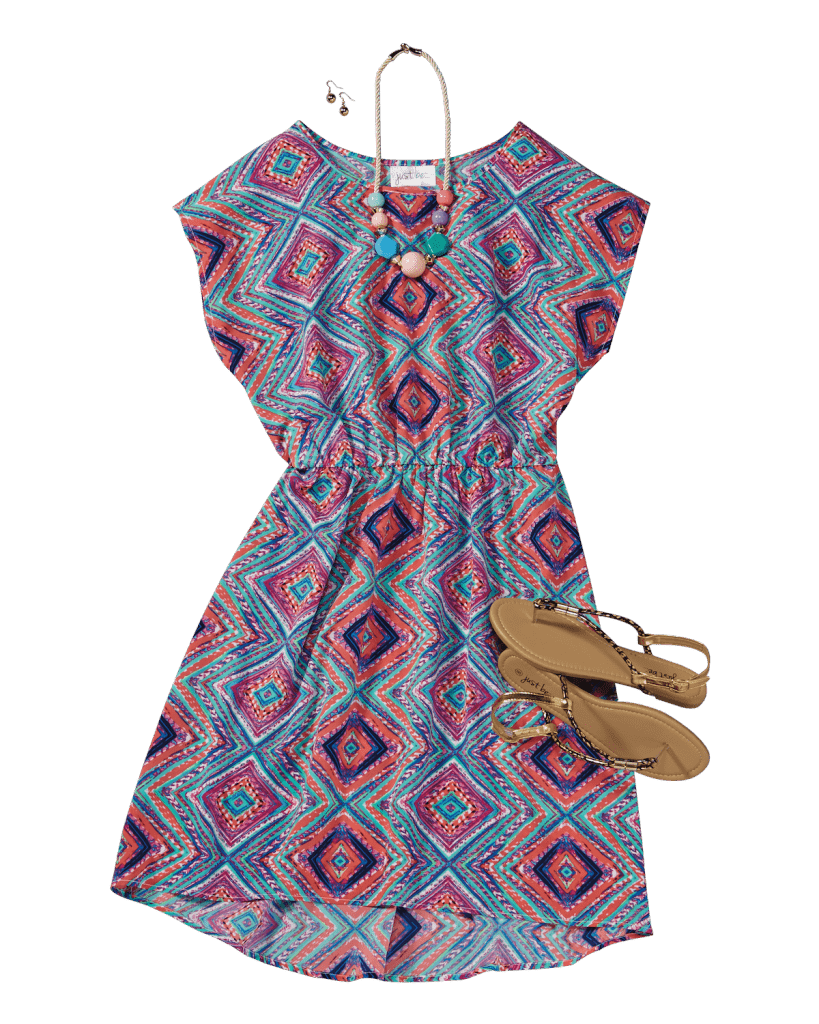 What can we expect from Just Be in the future?
We will continue to focus on quality and great value in order to bring our customer trend right product that will fit her budget and that she can feel good in.
Readers, check out the Just Be Spring 2015 Collection and share your thoughts!