Why be the Sexy Fill-in-the Blank like everyone else? I don't know about you, but I'm so sick of seeing slutty-this and slutty-that on Halloween. Where's the creativity in that? Here are three thought-provoking, conservative Halloween costumes to try this year. You CAN be the star of the party even without your booty hanging out!
Conservative Halloween Costumes that Also Happen to be Cool
1. Nudists On Strike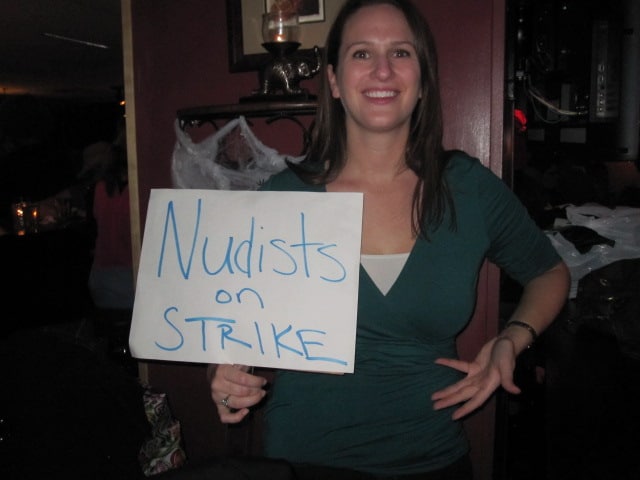 This costume is cost effective (okay it's free, comfortable, and INGENIOUS!) Here's smartie pants Susan Schwartz working the idea.
2. Mary Poppins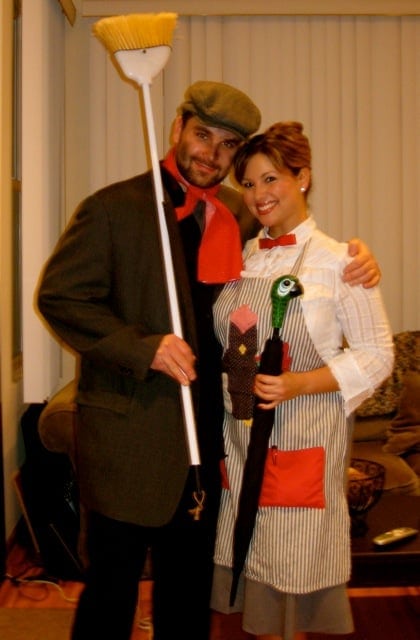 You'll need a dress, bow tie and an umbrella (most of which you may already own). Each year Natasha Cox continues to amaze with her costumes and this one was not only adorable, but cheap too! Here she used a Thanksgiving apron as her dress, but who can tell? "I made the hat with cheap flowers and a hot glue gun!" Natasha says.
3. Embrace Actual Costumes

Each year, Kirby Wells tries a new costume. She stays warm, is the talk of the party, and has a blast. "I'm lucky because I can fit into kid-sized costumes too," she says, "so it saves on cost!" If you're petite, check the kid's aisle yourself!
4. Maddie Bowman (or Any Successful Winter Olympian)
American athlete Maddie Bowman won the first gold medal in the women's free ski halfpipe in 2014. Throw on your ski gear, strap a gold medal around your neck, and you're ready to go.
5. Holly Golightly
Get your retro on by stepping out as Holly Golightly from Breakfast at Tiffany's. If you go with the casual Holly, you only need an off-white cashmere sweater, crop pants, black flats, a Bumpit for your hair, and a bunch of black eyeliner! Or pick any other classy and memorable female character from the '50s!
Do you have a killer idea yourself? Please share!
(Editor's note: Updated 9/2016)