When it's time to bundle up, it's easy to get bored with the same-old, same-old outerwear, so we put together a list of the top winter coat brands on a budget.
There's a few things to remember when shopping for a winter coat.
A halfway decent winter coat will cost over $40. We've tried the extreme budget brands (and turned into a walking lint magnet), but it's nearly impossible to find a winter coat that will last more than a month for less than $40 (it's all about the cost per wear, folks).
Think of what you'll be wearing underneath it. For a formal occasion over a dress, you can buy form-fitting styles that will finish off the look. For day-to-day, you might want to size up to accommodate bulky sweaters.
Choose a fabric that will work with the weather. You might look for wool for cooler climates and corduroy for warmer days.
For fit, make sure the shoulders are comfortable and roomy enough. It's much easier to hem sleeves and take in the waist.
Don't forget about accessories such as gloves, scarves and hats, which can jazz up a basic piece of outerwear and keep you warmer.
Best Winter Coats on a Budget
Fashion-forward: ASOS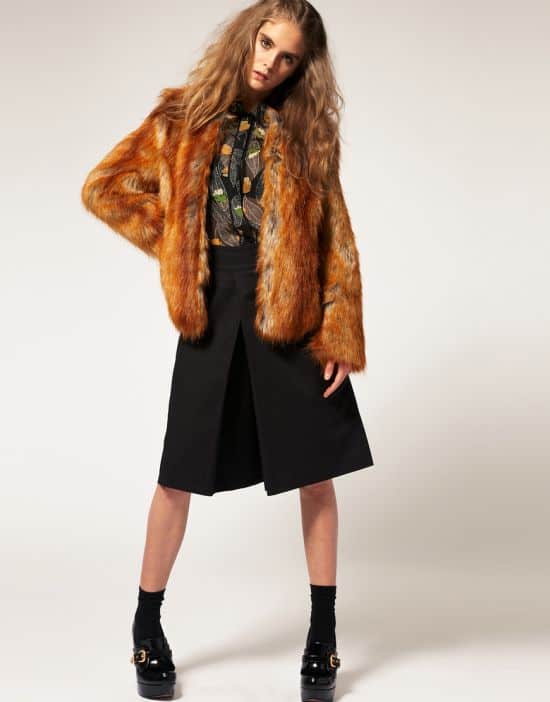 ASOS Faux Fur Coat, $122.22 at ASOS
If you're all about trends, ASOS has the most current shapes at relatively low prices. Starting at $100, you'll find coats in reds, camels, blues and plaid in menswear-inspired slouchy car coats and runway-inspired mod and ovoid shapes.
Business: Spiegel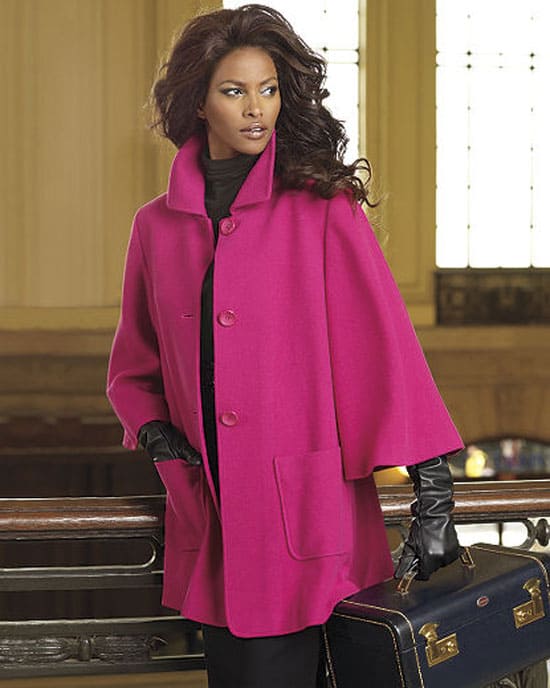 Cashmere-blend Swing Coat was $169, now $129 at Spiegel
Spiegel has coats with a touch of sophisticated panache that will blend right in with a wardrobe of pencil skirts and pantsuits. Check out the very "Jackie O." swing coat with three-quarter sleeves, along with classics like a basic wool coat ($99) that never go out of style.
Casual: Apt. 9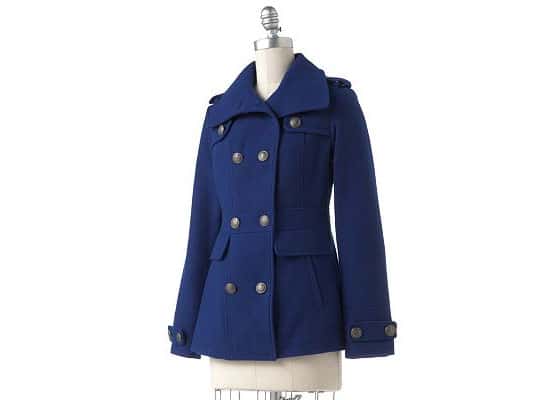 Apt. 9 Solid Peacoat was $150, now $89.99 at Kohl's
We love peacoats because they can be worn dressed up (over, say, a simple sheath dress) or worn casually with a pair of jeans. Kohl's Apt. 9 brand has a excellent collection of peacoats in a variety of styles and colors (which is great, because we're all about color this year).
Party: GUESS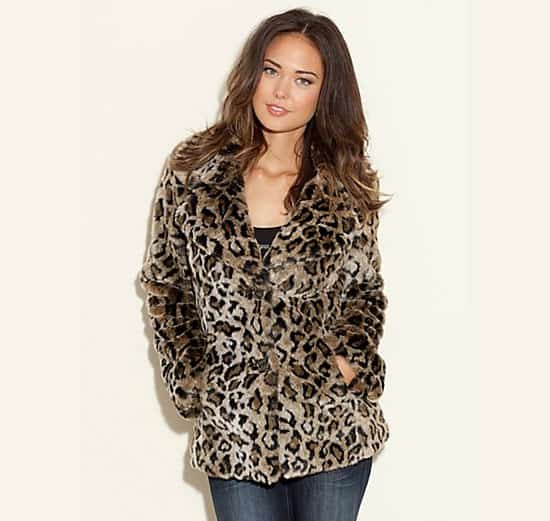 A-Line Leopard Faux Fur Coat, $178 (it will go on sale soon) at GUESS
Nothing says fun like a faux-fur leopard coat, and while the above coat is super-pricey ($178 is too much for a leopard-print coat), there's one thing we know for sure–this coat will go on sale (and soon). So keep an eye out for this coat and other coats from GUESS, which "borrows" heavily from higher-end brands like Dolce & Gabbana.
Work: BB Dakota, Revolve Clothing and Zappos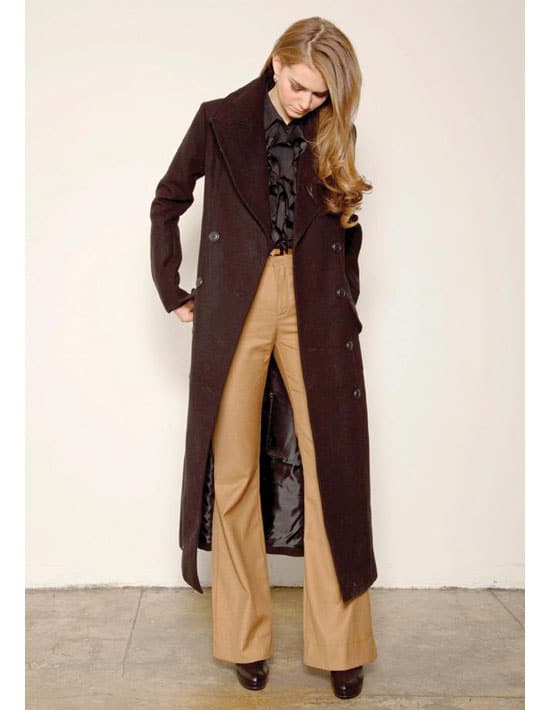 BB Dakota Full-Length "Dedrick" Coat, $145, at Dakota Collective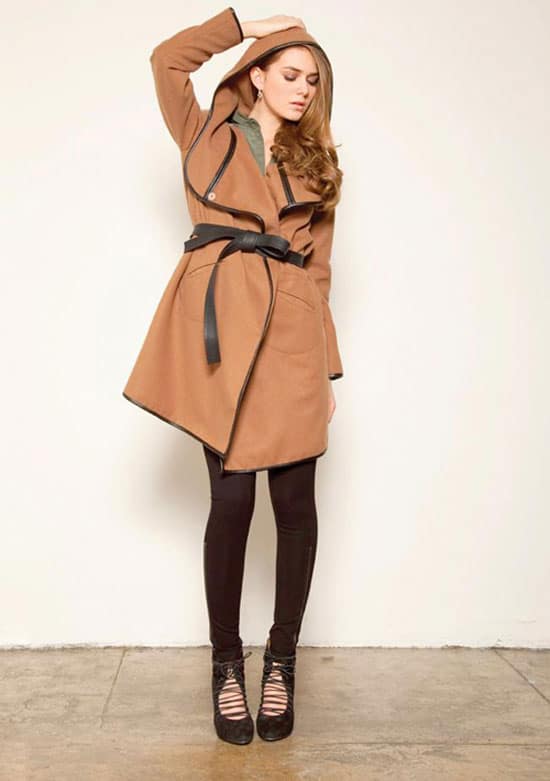 BB Dakota "Josie" Coat, $130 at Dakota Collective
We figured that BB Dakota was all about fast fashion, so imagine our surprise to discover a charming selection of coats that are fabulous, sophisticated and all under $145, even a full-length double-breasted classic wool coat.
Casual: Old Navy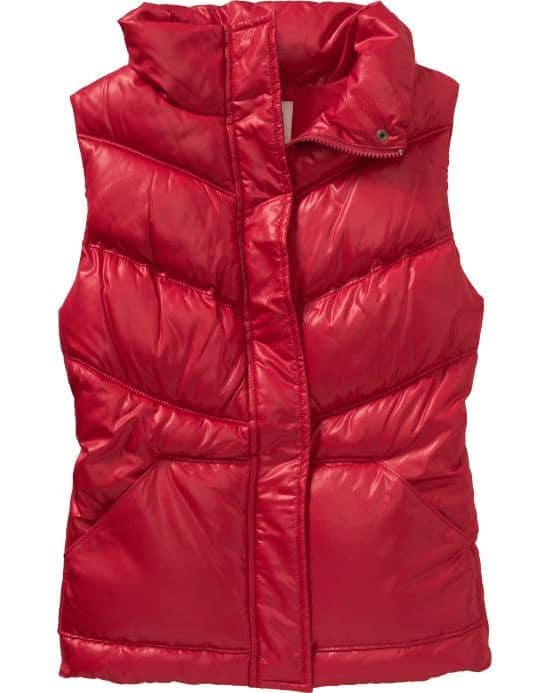 Shiny Frost-Free Vest, $29.94 at Old Navy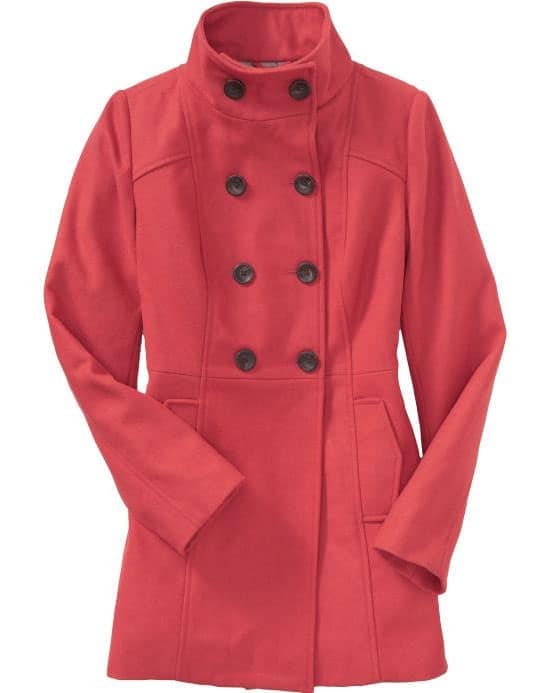 Women's Double-Breasted Coat, $89.94 at Old Navy
You can always count on Old Navy for stylish options at really reasonable prices (pretty much the lowest for the quality). We're big fans of their colorful line of casual, everyday coats, as well as the brand's awesome line of sportswear-inspired outerwear (like the performance fleece).
Practical: London Fog
London Fog Single-Breasted Wool Coat and Signature Plaid Scarf was $275, now $119 at London Fog
Known for trench coats, London Fog's line of wool coats are practical , straightforward coats that keep you warm and dry. This is not the brand to shop for style (that would be H&M or ASOS), but if you need a go-to winter coat to get you through all sorts of weather drama, then this is your brand.
Trendy: H&M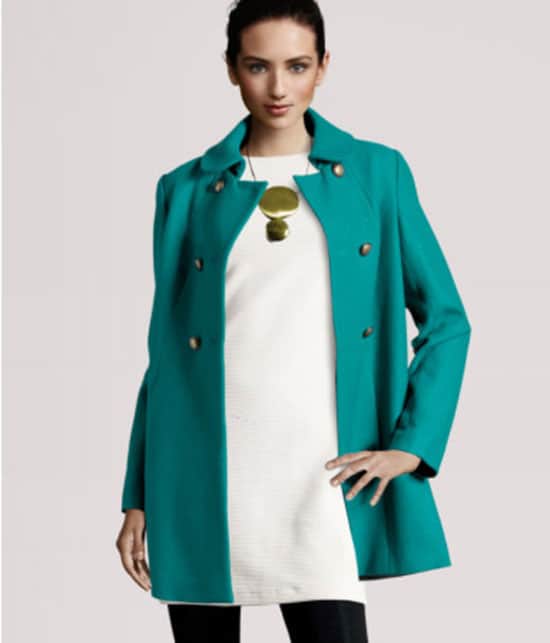 Coat, $69.95 at H&M
No one does on-trend fashion (and winter coats) like H&M. The on-trend coats, which are translated from high-end brands (especially Marni), are extremely reasonably priced (most are below $100) and, if you can find them, go up to a size 16.