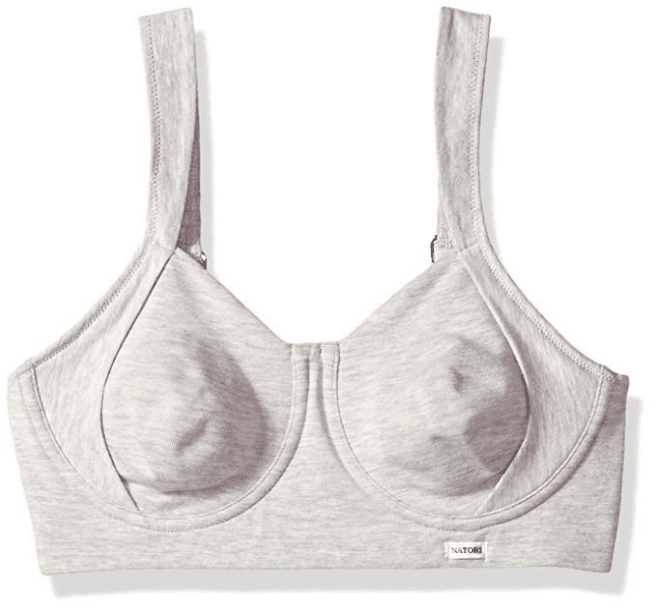 It's a fact of life: after a baby, your body changes. Some parts will be a little rounder, and yes, some will fall a little lower. But don't let it get you down. Sagging after child birth is a perfectly natural part of post-baby life. Your first step should be to head the local department store to get properly fitted for a bra.
Best Post Baby Support Bras
Before your baby, you could probably wear whatever bra you wanted– demi, balcony, plunge, shelf, etc. But now that your shape is different, the you might not be as comfortable. Here's what you should wear.
Cotton
Look for bras that are at least 85% cotton (few bras are 100%) and contain underwire for extra support. Why cotton? Because the breathable fabric is infinitely more comfortable, and you're a little (okay, a lot) sensitive in that area right now.
Natori Cotton Underwire
Molded/Padded Cups
Your breasts used to hold their shape all on their own, but now you may need a little help. Molded cup bras can work like padded bras to give you back the shape you used to have. A bra with a little bit of padding can get rid of that deflated look, keeping you looking more full and perky. To get back the rounded look you had before pregnancy, this is your best bet.
Embrace Lace Underwire Molded Cup Bra
Simone Perele Andora Bra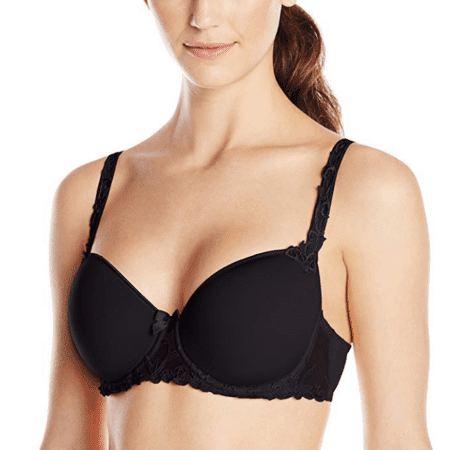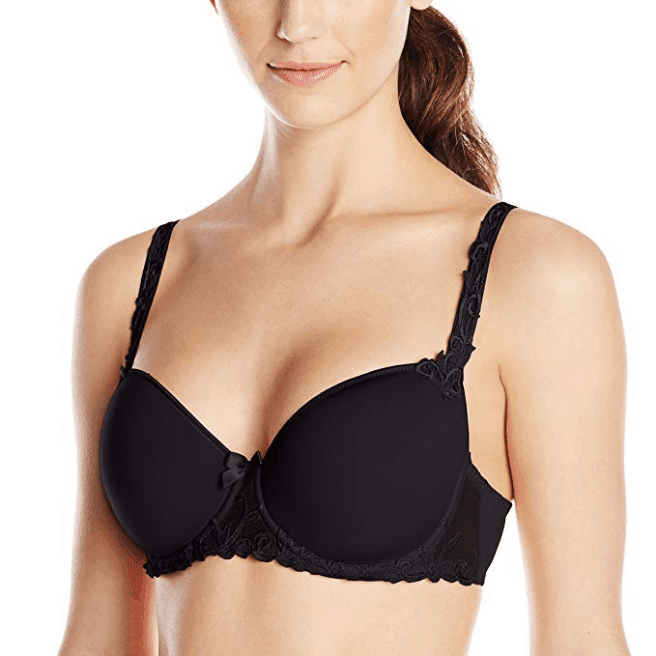 Nursing
Trust us, if you're going to breast feed, you're not going to do it in a normal bra. But don't worry, they're much cuter than you think.
Gratlin Nursing Plunge Bra
Bravado Convertible Nursing Bra
This post about post baby bras was updated in January, 2019.