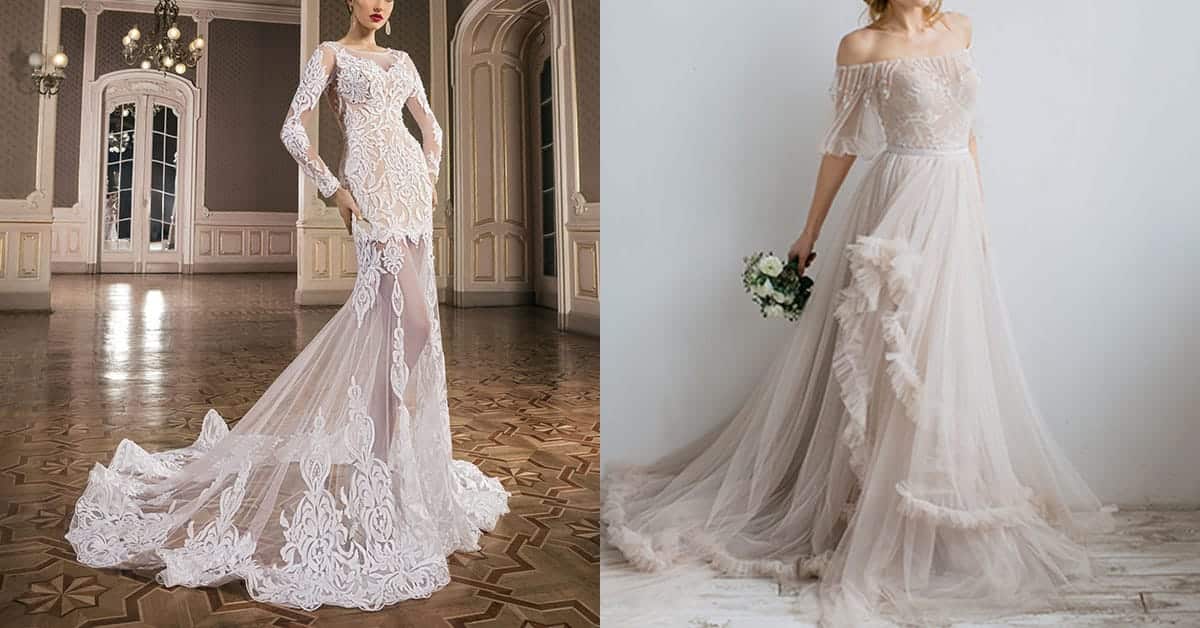 This post may contain affiliate links, which means I earn a small commission if you click and buy something (at no cost to you). See our privacy policy.
Budget brides, this is a guest post from our friends at Devotion Dresses. We asked the Devotion Dresses team for their best tips on wedding dress shopping for the discerning bride on a budget, and here's their advice!
Walk down the aisle in the right wedding gown and light up the venue. That's how every bride should feel on her big day. As if she's the brightest light in the venue, taking a heavenly stroll in a stunning, one-of-a-kind dress.
We don't need to tell you that finding the right dress (worthy of that heavenly stroll) is incredibly stressful. But we can help you manage through that stress, by empowering you to demand the best in service and style from your dress shop. We've compiled a list of seven quality indicators for wedding dress shops. Use it to find the shop that will deliver the wedding dress of your dreams.
Born and Bred European
Attention to detail in the manufacturing process to create the perfect wedding dress is crucial to sustaining the timeless European wedding tradition. Look for a dress shop that employs highly experienced designers and tailors. And ask how materials are sourced! All materials of your dress should be traceable down to the very thread and sequin.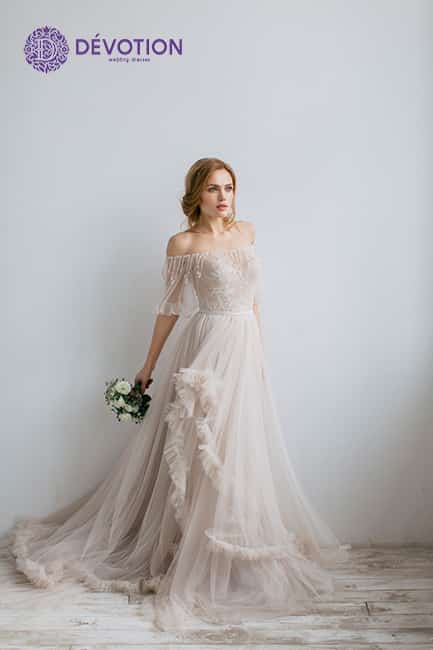 Custom-Sized Wedding Dresses
The old way of doing things involved buying a dress that didn't fit, and then spending hundreds to get it tailored. You don't have to do that anymore! Look for a dress shop that will manufacture custom-sized wedding dresses, for a dress that fits you perfectly on your first try. Skip the cookie cutter dress and get one that's made for you.
Say Yes to Dress Modifications
Just as you can customize a dress size, a few select dress shops also allow you to modify their dress designs. Say you find that you love, except it has full-length sleeves — and that's just not what you pictured on your big day. What if you could ask for that same dress with three-quarter sleeves instead? Make sure the shop has a team of skilled designers and tailors that can create your dream gown from the ground up.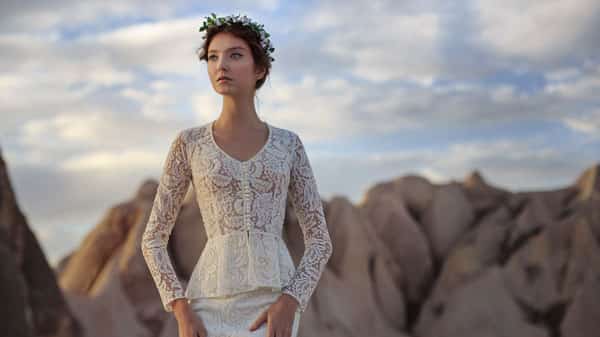 Sketched to Perfection, Always Up to Date
Especially at the start of your dress shopping, it's important to see many, many designs. After all, you need maximum inspiration to narrow in on the right style. And you can't always get that from the shop on the corner. The boutique brick-and-mortar retailer will have a boutique (read as: small) selection.
Shopping for your dress online exposes you to the largest number of gowns in the shortest amount of time possible. You can focus in on designs you like with online sorting and filtering options, too. Some sites, Devotion Dresses included, will even share what designs are trending in cities around the world.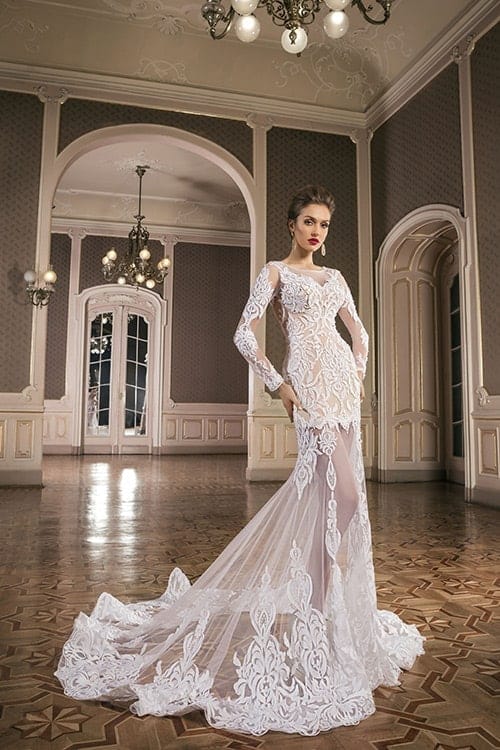 As you browse, take note of how often shops update their selections. A shop that adds new designs often is the also the shop that stays current with wedding gown trends.
Blushing Bride Without a Markup
A custom dress in a custom size, made in Europe, sounds expensive, right? It can be, because the retail price for wedding dresses typically includes a huge markup. You can save a lot of dough by working with a dress shop that uses its direct connections to dress factories and their designers to supply garments to both dress shops and direct to you, the bride.
Tick-tock, Let's Rock
If you purchase a gown online, always check the shipping details first. Ask about how the dress is packaged, and verify that the shop uses a reputable carrier that will provide tracking.
About Devotion Dresses
Devotion Dresses uses direct connections with European wedding designers and producers to provide a regularly updated selection of on-trend, affordable wedding gowns. Many of the designs are customizable and available in custom sizes, and all are shipped direct to you via DHL Express. If you're looking for maximum chic and perfection in a wedding gown, shop DevotionDresses.com.