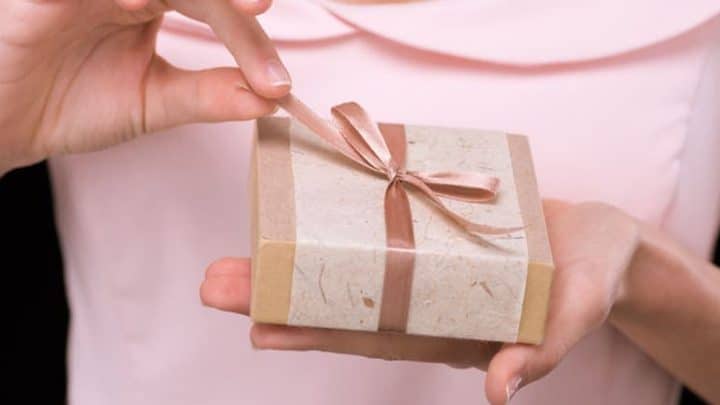 This post may contain affiliate links, which means I earn a small commission if you click and buy something (at no cost to you). See our privacy policy.
The beauty gift set is a standard offering year-round, universally appreciated by the beauty-minded ladies in your life. Each holiday season, even this unique one of 2020, brands and retailers wow us with value-rich beauty gift sets that inspire new looks while delighting the senses. One of the best traits of the beauty set, whether you're giving or receiving, is its recurring nature. These kits aren't a one-time-use kind of thing. They'll either make it into your giftee's daily regimen, or they become the go-to pampering kit. In both scenarios, it's the gift that keeps on giving, and she'll think of you with a smile on the regular.
There's one more reason I love beauty kits so much, and it has to do with saving money. I've been known to purchase them, take them apart, and use the contents as stocking stuffers or co-worker gifts. It could even be a "two for you, one for me" kind of thing. Just saying.
Whether you're shopping for yourself (it's fine, truly) or for the lucky people on your list, you're sure to find a wonderful selection of gift sets that will make their holiday season even merrier. Here are 10 interesting picks to consider — all $60 or less.
Best beauty gift sets
1. Mascara and lash set ($17)
Too Faced's mascara and lash set includes travel-sized versions of Better Than Sex mascara, Better Than Sex waterproof mascara, and Better Than Sex easy glide liquid liner. Any lady in your life who likes a bold eye will love the collection. Personally, I think travel-sized is just right for mascara generally since the larger containers get clumpy. She can stash these in her purse for touch-ups on the go, too.
2. Gel manicure set ($60)
I haven't been to a nail salon in months for a gel manicure, so this kit immediately caught my eye. The set, by Le Mini Macaron, includes everything she needs for a salon-quality manicure: a pretty lamp with USB charger, feminine pink (Honey Ginger) and dramatic red (Black Cherry) polishes in mini sizes, nail file, cuticle stick, and a pink drawstring bag. Perfect!
3. Anti-aging sheet mask set ($28)
She'll love pampering her skin with these velvety, K-beauty sheet masks infused with red ginseng oil. Highly rated on Amazon, the set includes five sheets of moisturizing, glow-infusing treatments. Also, these masks may be described as anti-aging, but they don't carry that label on the packaging (at least not in English). That may be a benefit for sensitive friends who might take offense to an "anti-aging" gift. I'm not that friend, though, so feel free to send these to me.
4. Rose quartz roller and gau sha ($21)
The rose quartz roller and gau sha tool are both used for at-home facials. Gently apply pressure with either tool to reduce inflammation and improve circulation — adding firmness and glow to your skin. She can also use the roller after applying her favorite serum. The roller improves absorption so she won't have to use as much product each day. That's a money-saver!
5. Wooden brush and comb set ($15)
This lovely set includes an all-natural wooden bristle hair brush, three wooden combs, and a cute drawstring bag. The wooden bristles gently redistribute the oils produced at the scalp along your strands. As a result, she will have fewer tangles and less frizz and breakage.
6. Armani lip set ($36)
The label lover in your life will adore this Armani lip set, featuring three travel-sized shades of Armani's Lip Maestro Liquid Lipstick. This matte formula that delivers a long-wear, high-pigment color to leave lips full and velvety. Shades included are Granite (nude), Four Hundred (red), and Casual Pink — for day, night, and everything in between.
7. First Aid Beauty set ($49)
It's vegan, cruelty-free skincare set beautifully arranged in a recyclable package. What else do you need to know? The set contains five products designed to work together to deliver radiant, moisturized skin: an intense moisturizer, radiance pads, lip therapy, eye cream, and a cleanser.
8. Good Rub self-care set ($40)
I've been using Good Rub's Body Balm for years and it is truly amazing. It heals dry, cracked hands as well as itchy patches. I even informally tested its efficacy against a prescribed antifungal cream and the Good Rub won out. (Seriously, that did happen, but do not follow my lead. Do what your doc tells you to do.)
This set includes whipped body butter, polishing scrub, bath bomb, and a lip balm, all carrying the spiced wine scent. Delicious!
9. PUR 5-piece set ($33)
Perfect for the lady in your life who loves the natural make-up look, this set by PUR contains primer, mineral glow powder, mineral powder foundation with SPF, mascara, and a chisel brush. With this set in her beauty cabinet, all she needs is a nude lip color and she's ready to go.
10. Madewell fragrance sampler set ($24)
Like mascara, I like fragrances that come in smaller packages. I think I still have some Poison laying around from the 90s, but that's a story for another day. Madewell's fragrance set includes five naturally beautiful scents that she'll love to explore: Floral Amber, Citrus Floral, Musk Woods, Marine Floral, and Amber Woods. They all sound fabulous, but I'm especially drawn to Floral Amber with notes peony and water lily, and Musk Woods, with Italian bergamot, Jasmine, and sandalwood.