This post may contain affiliate links. See our privacy policy.
Tick-tock people. Valentine's Day is just a few days away and if you haven't snagged a gift for that special someone in your life yet, well, you might be stuck with the last of the grocery store flowers. Yeah, I know Valentine's Day is a made-up holiday to convince that we need to get over the post-holiday spending hangover. But it's still nice to give and receive a sentimental gift — even cheap Valentine's Day gifts works for me. It's the thought, right?
Here's a look at nine affordable Valentine's Day gifts for women from Amazon Prime. If you like what you see, have a friend drop the link to your Significant Other so he or she knows what to do.
1. Cheap Valentine's Day Gifts: Vegan lip butter ($12)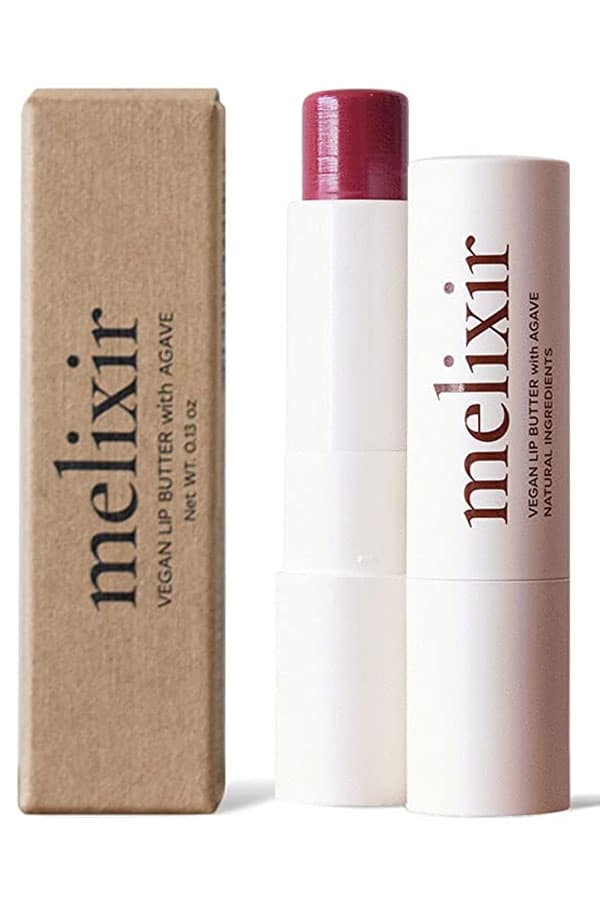 Give the gift of moisturized lips this Valentine's Day with Melixir's vegan lip butter. Made with agave, shea butter, vitamin E, jojoba oil, and argan oil, this tinted lip conditioner adds a splash of color and keeps lips feeling soft and smooth for hours.
Unlike so many other lip balms, this one is made without beeswax, petroleum, or parabens. There are four colors and a clear available, but the clear has already sold out past Valentine's Day. As of this writing, you can still get Nude Cracker, Red Velvet, Plum Peony, and Sunset Garden by the weekend.
2. Bath Bombs ($12)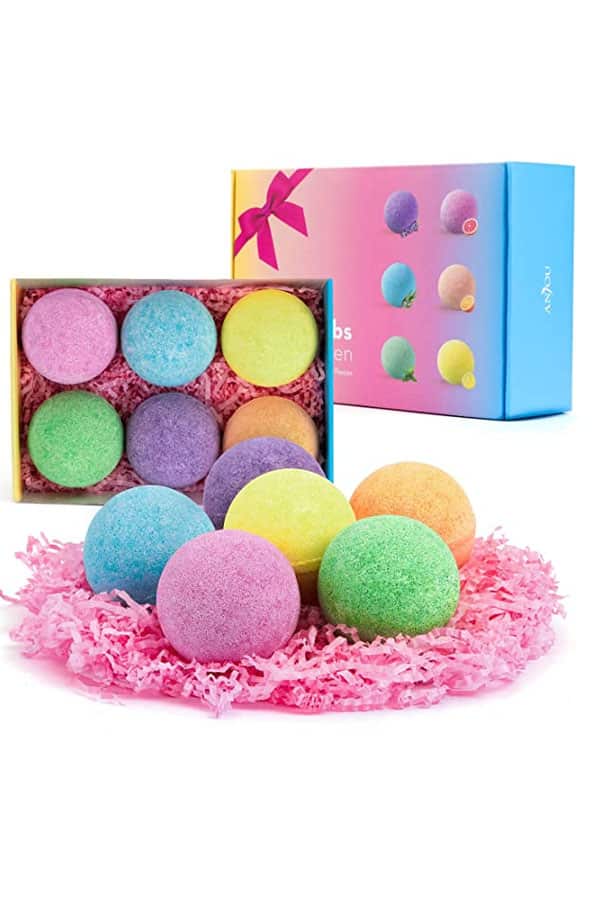 She'll enjoy the spring flair of these bath bombs that look like Easter eggs. Anjou bath bombs will not stain the tub (because any gift that forces her to clean the bathroom is not going to be hit).
They're made with essential oils and olive oils to deliver a luxurious (and colorful) bath experience. The set includes peppermint, orange, lemon, grapefruit, lavender, and eucalyptus — they're individually wrapped, too, so the scents don't all blend together over time.
Amazon customers say this set offers an incredible value and the bombs leave skin feeling oh-so-soft.
3. Rose oil ($14)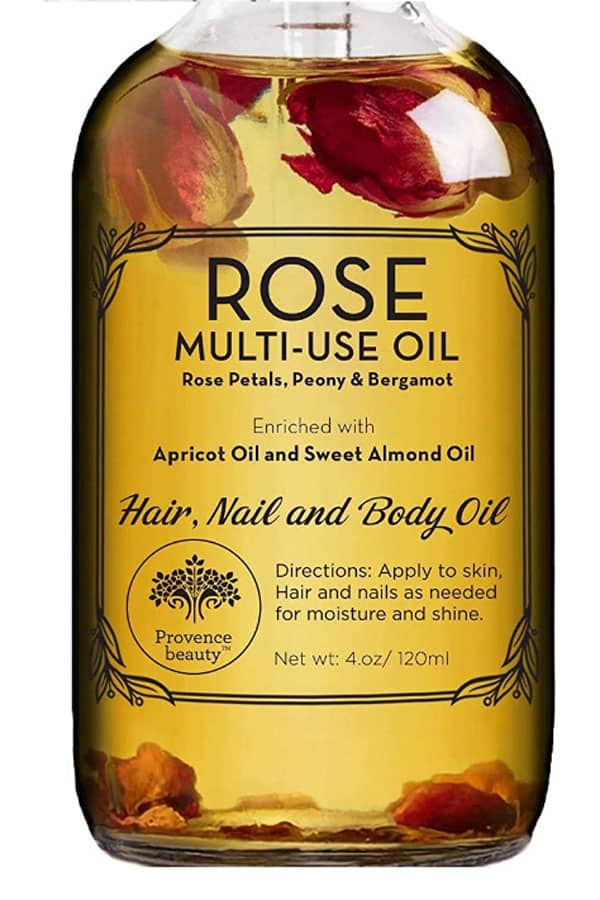 Did you know rose oil can reduce anxiety, fight bacteria, and offer relief from menstrual cramps? It's also said to have moisturizing and brightening effects on your skin. This formulation taps into the power of rose oil, along with apricot and sweet almond oil to create a multiuse treatment that adds moisture and shine to hair, skin, and nails. It's made with 100% pure plant extracts.
Provence beauty's rose oil has a 4.6 rating on Amazon, from nearly 5,000 customer reviews.
4. Hammered coin necklace ($12)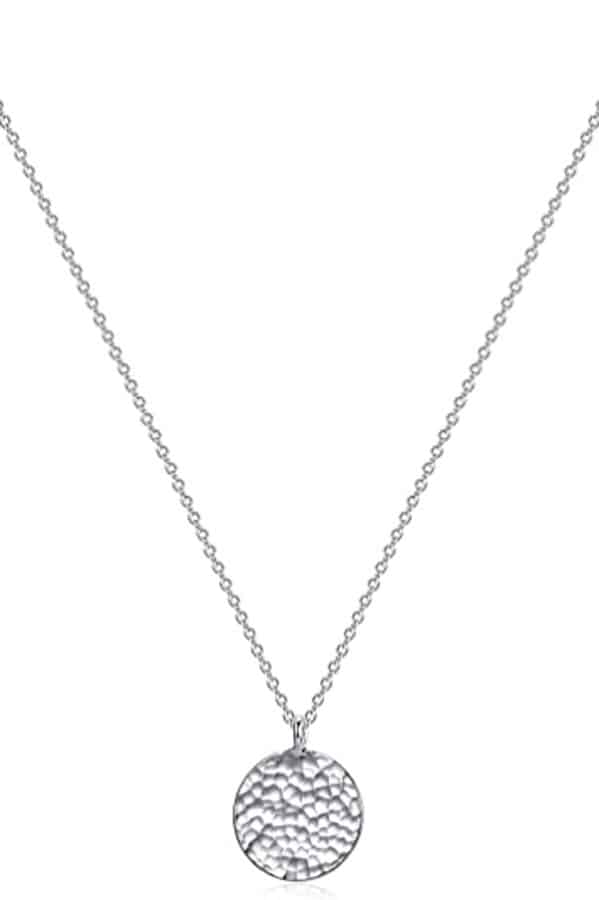 Fettero's hammered coin necklace is a pretty, feminine piece that she can wear daily, either alone or layered with other necklaces. If you have the budget, you can pick up "new moon" and "half moon" pendants to match, both at that $12 price point.
The chain is 17.5 inches long with a 2-inch extender, and the coin itself is about a half-inch in diameter. It's plated with 14k silver, but you can also get a gold-plated version for a couple dollars more.
Nearly 6,400 Amazon users rated this piece 4.6 out of 5 stars.
5. Rose tea ($5)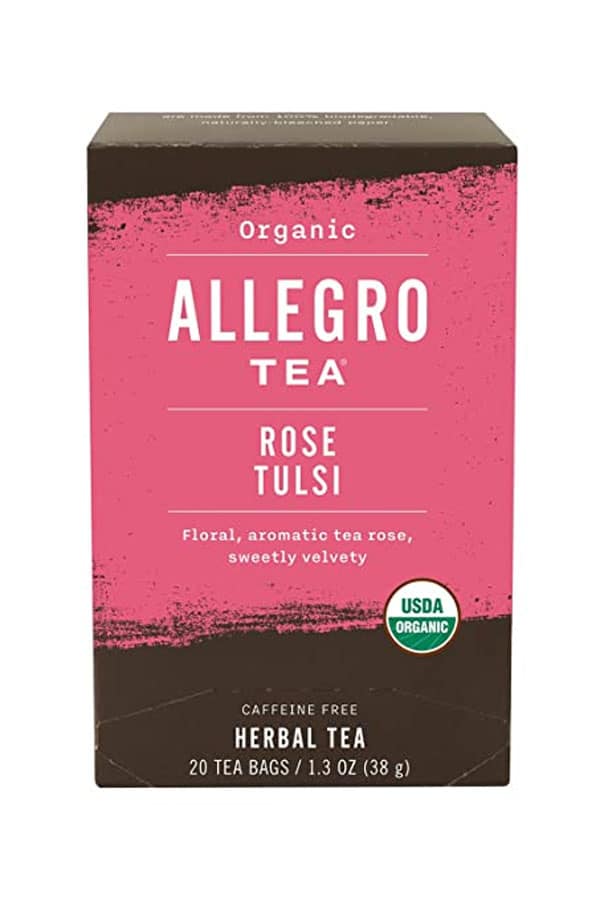 Actual roses are sooo cliché for V-Day. Also, flowers die in a few days which is always sort of depressing. Instead, why not try an aromatic, organic rose tea? One Amazon user describes this tea as "the rose tea flavor of my dreams." The bags are individually wrapped, so they stay fresh.
6. Rose soap collection ($10)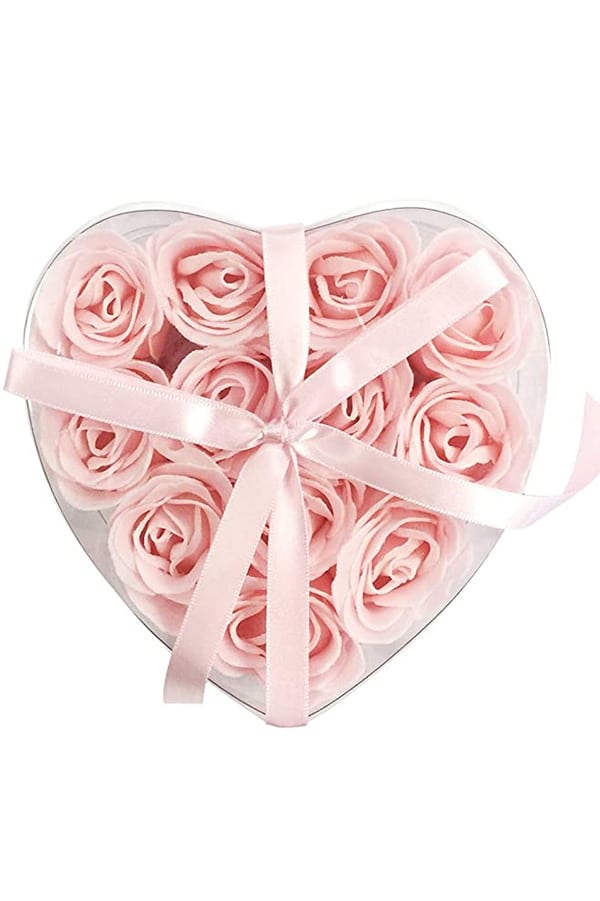 If she's not a tea drinker, a rose soap collection might be a nice alternative. This soap rose bouquet comes in a plastic container, wrapped in a pink ribbon.
She can use the lightly scented, petite pink soaps for washing, but she may want to leave them out as decoration instead. Or, as one Amazon user recommends, she can use them in dresser drawers to add a pretty floral scent to her clothes.
7. Earrings ($14)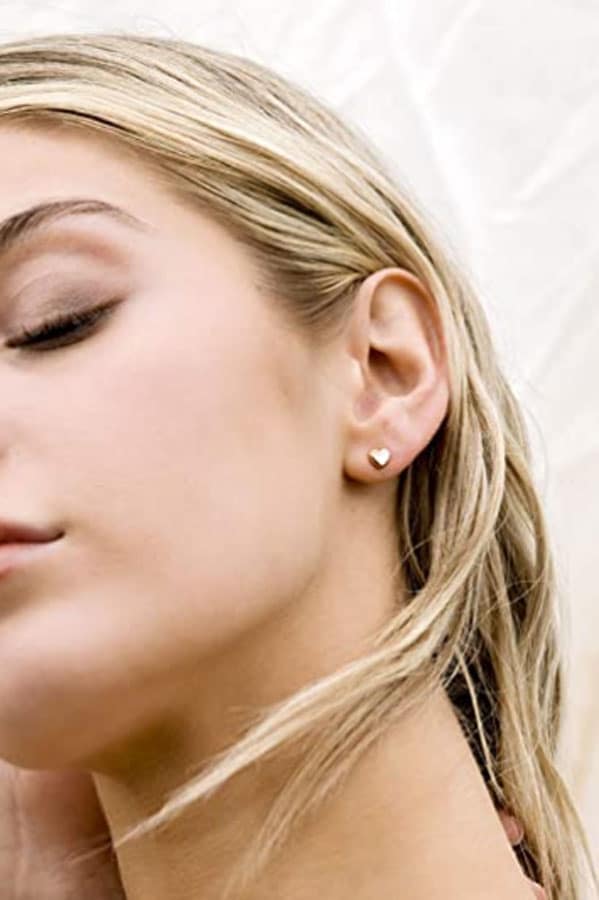 Pavoi makes these heart stud earrings out of silver and then plates them with either rose or white gold. They're a chic (and cheap) alternative to the diamond stud. The height of the heart is one-fifth of an inch, so they're definitely dainty. They also come with a 90-day, no-questions-asked guarantee, which means you really can't lose with this pick.
These earrings have a 4.6 out of 5 rating from about 3,800 customer reviews.
8. Roll-on rose perfume ($12)
This is a vegan, cruelty-free, and portable perfume that blends the scents of rose, violet, and myrrh. Pacifica makes its roll-on perfumes in small batches in Portland, using high-quality, natural-grain, corn-based alcohol and essential oils. If the budget allows, you can pick up one of the other scents too — like sandalwood — so she can blend.
Pacifica packages its roll-on perfumes in TSA friendly containers, so she can leave it in her purse at all times.