Macy's has become something of a go-to for me lately. I can always find what I need, and the sales present some pretty steep savings opportunities. On the occasion when there isn't a sale going on, I hit the clearance racks, which are generally filled with unexpected finds. For those reasons, I'm using Macys.com as the source for this collection of plus size outfit ideas for a date night.
When you're seeking out date night outfit advice or inspo, it means one of two things:
The relationship is new, OR
You want to spice things up.
The challenge you're facing in either situation is one of balance. You need to know how to wow without going over the top, right? I plan to answer that question with these three complete and perfect plus-size outfits for date night.
3 Plus Size Outfit Ideas for a Date Night
1. Midi Skirt Combo
Midi length pencil skirts are universally flattering. This option from Melissa McCarthy Seven7 features a slimming center panel accented with faux leather side panels. Pair this with a slightly fitted blouse in a lighter color. Look for soft, feminine fabrics that allow for a little movement.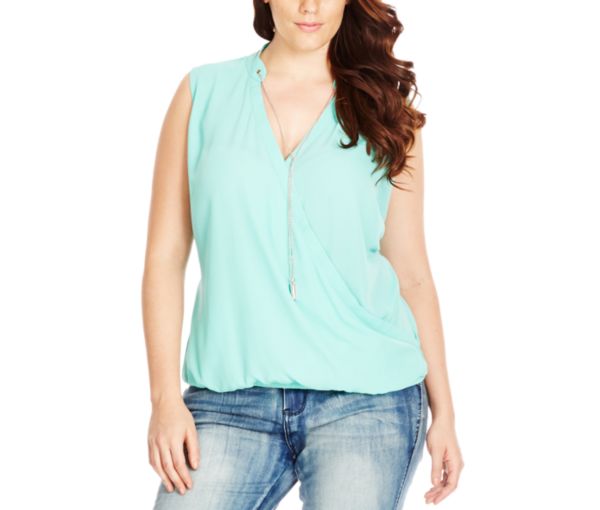 I love the look of a soft, tucked-in blouse with a pencil skirt, but it's not always easy to wear. You might end up with shirt bumps under your skirt or feel like your waist is up near your armpits. A hip-length blouse with a hidden elastic band is a nice compromise–as long as it follows your curves a bit to show a hint of waist.
A simple blazer finishes off this ensemble.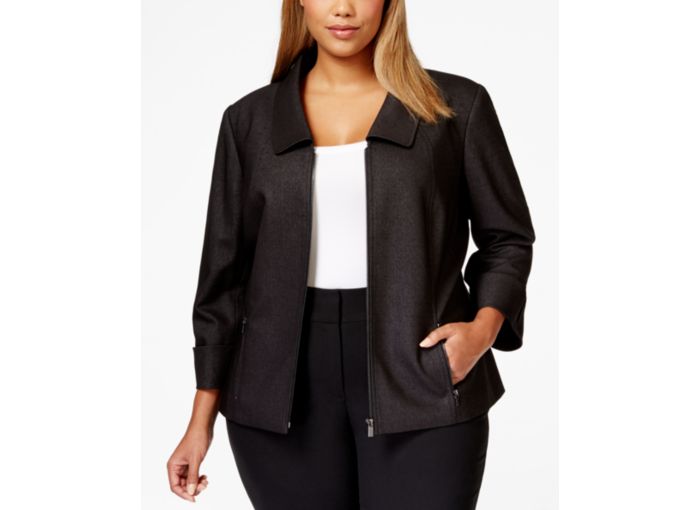 2. Sequined Dress
Don't be afraid of sequins! The variation in fabric and texture here, combined with a sexy neckline, gives this dress a huge wow factor. Take care to keep the rest of the ensemble very simple. For shoes, choose a simple slingback pump. Skip the jewelry and go as subtle as you dare with your makeup. Even a too-red lip color could take this outfit in a direction you don't want to go.
3. Jumpsuit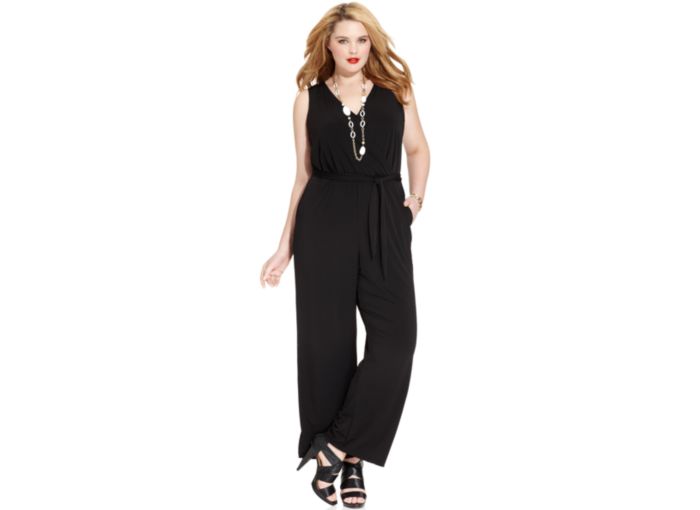 The right jumpsuit can make your legs look a mile long. This affordable option offers a simple tie at the waist, and you can cinch it just enough. If you aren't comfortable going sleeveless (it is February after all), choose a cropped jacket or a straight blazer that hits mid-thigh. The shorter option shows off your curves, while the longer coat adds balance if you have feel like you're a little too curvy.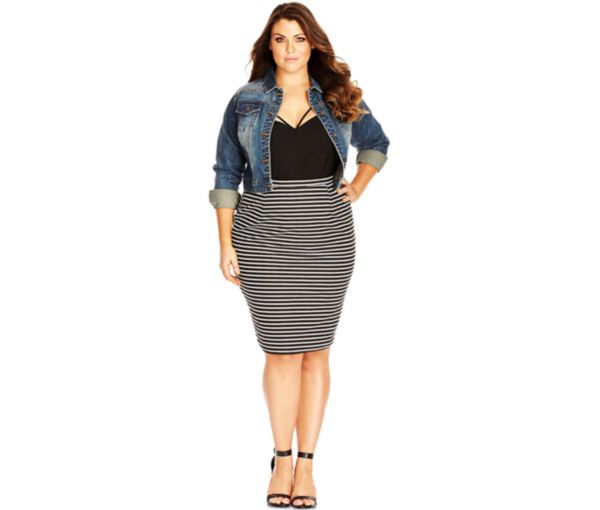 A cropped denim jacket goes well with a jumpsuit for slightly casual events, but also pairs with nearly everything else in your wardrobe.
Questions about this article or something else? Visit our fashion forum to ask your questions!
Latest posts by Catherine Brock (see all)