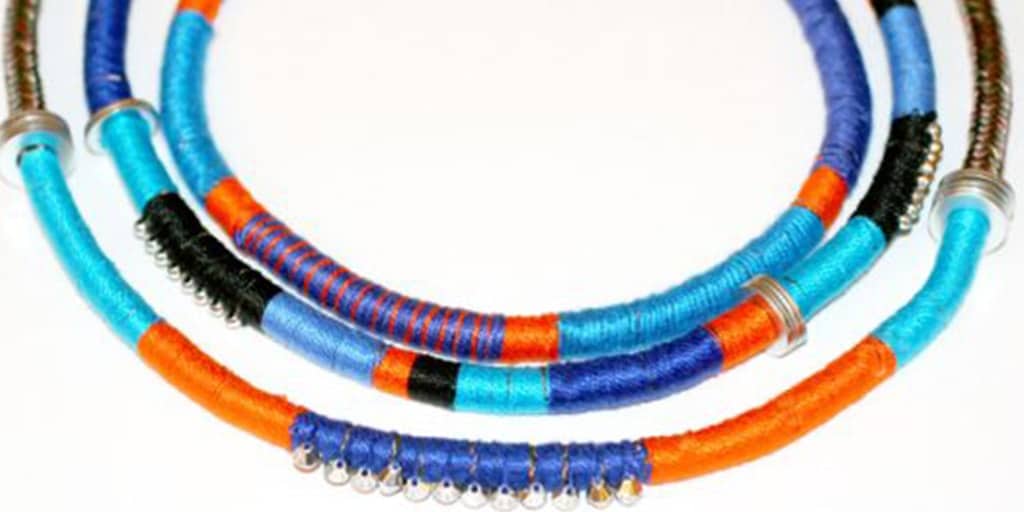 Inspired by Mara Hoffman's Spring 2012 line, I became obsessed with making a statement tribal necklace — knowing it would be the perfect accessory for my upcoming trips to LA and Florida. One thing I love about these DIY tribal necklaces is that you can wear just one or stack a bunch for a bolder look.
Another thing I love is that all the supplies for this little project are under $20 at Michael's. I wore three of these tribal necklaces with a new shirt I made at a DIY retreat with Honestly WTF this weekend in Palm Springs.
Customize yours with different color combinations or by adding nuts, washers and beads.
Prefer to watch the tutorial video? See it here.
DIY Tribal Necklace Supplies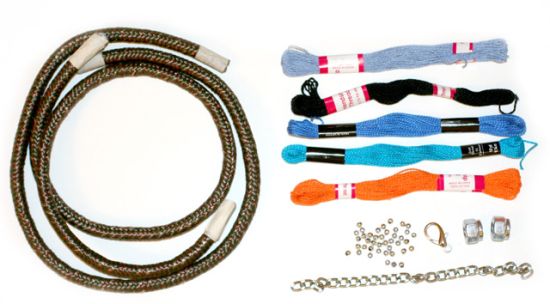 To make your necklace, you need these supplies: rope, embroidery floss, small beads, lobster claw, large lock nuts and chain.
DIY Tribal Necklace Tutorial
Step 1.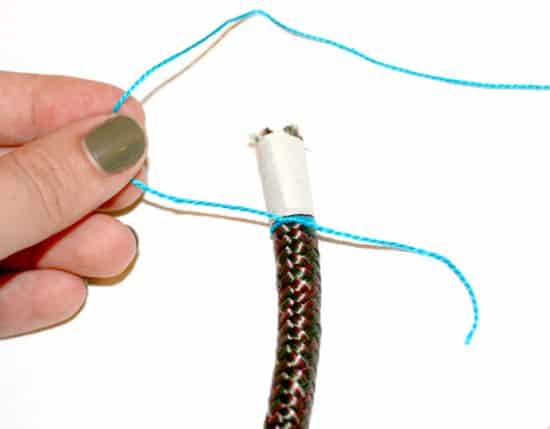 Cut the rope to a little longer then the length you want the necklace (wrap masking tape around the ends to keep from fraying). Tie the first color of string at one end and double knot.
Step 2.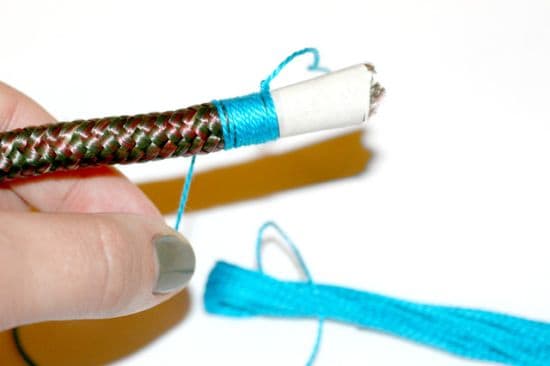 Start wrapping the string around the rope leaving the starting end loose.
Step 3.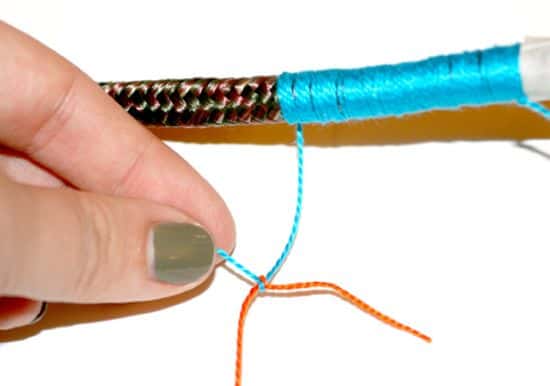 To switch colors, double knot the two strings together.
Step 4.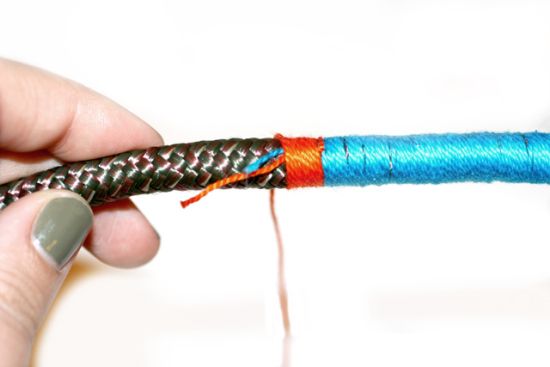 Continue wrapping covering up the excess string ends.
Step 5.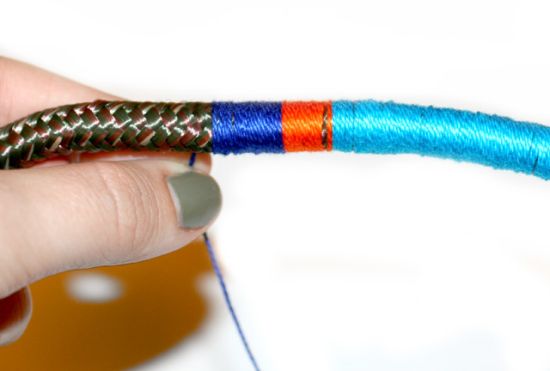 Keep wrapping, switching colors as you go to create your desired pattern.

Step 6.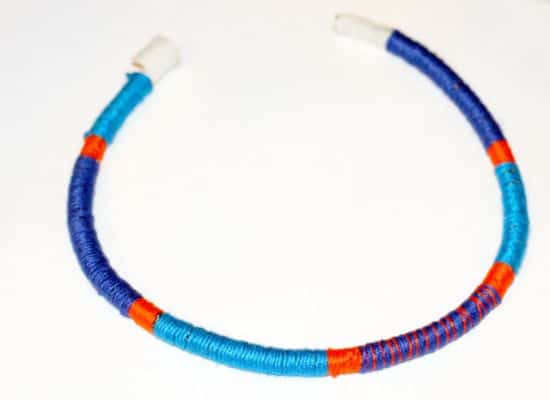 Continue wrapping until you cover the entire piece of rope.

Step 7.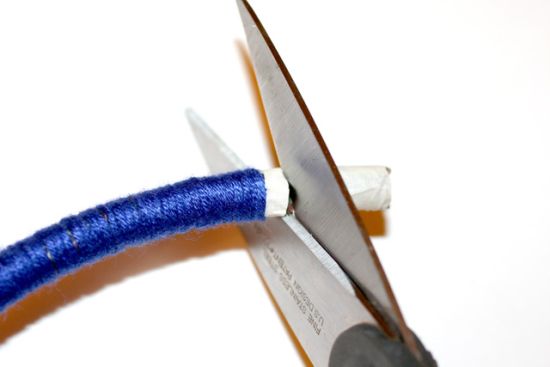 Cut so only a little masking tape is left on the end.

Step 8.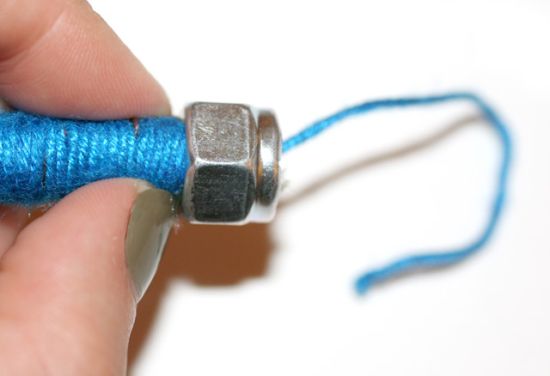 Thread the string end through the lock nut, then screw the nut onto the end of the rope.

Step 9.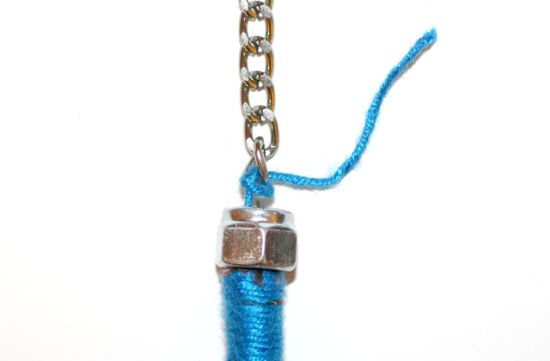 Tie the chain onto the end, repeat on opposite side.

Step 10.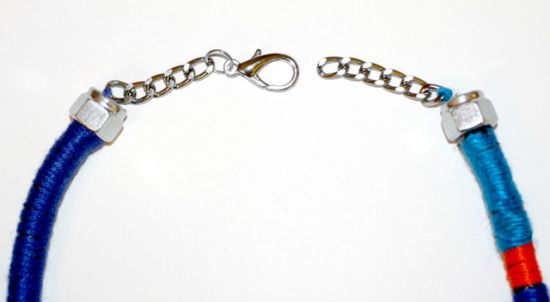 Attach lobster clasp, and your first necklace is done! Using these basics make two or more strands to wear together.
Optional Upgrades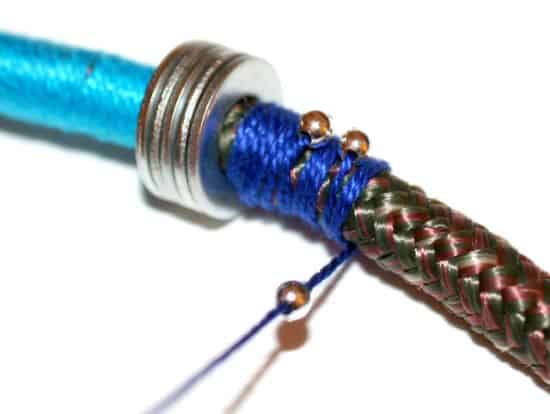 Add hardware by stringing washers on the rope, or threading beads onto the embroidery floss while wrapping.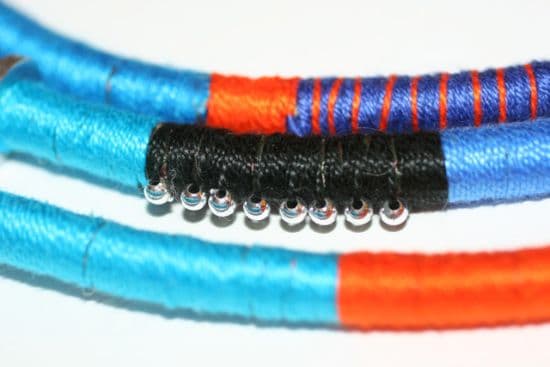 Get creative and have fun making your own combinations!
Tribal Necklace Tutorial Video