This post may contain affiliate links. See our privacy policy.
Sweaters are a favorite fall and winter staple in many women's wardrobes. But if you're petite, the onset of cooler weather reminds you that sweaters are just not that flattering. There's good news here though. Being petite doesn't mean you need to avoid bulkier items like sweaters altogether. Read on and I'll show you how to find a sweater that suits your frame.
Shop the Petite Department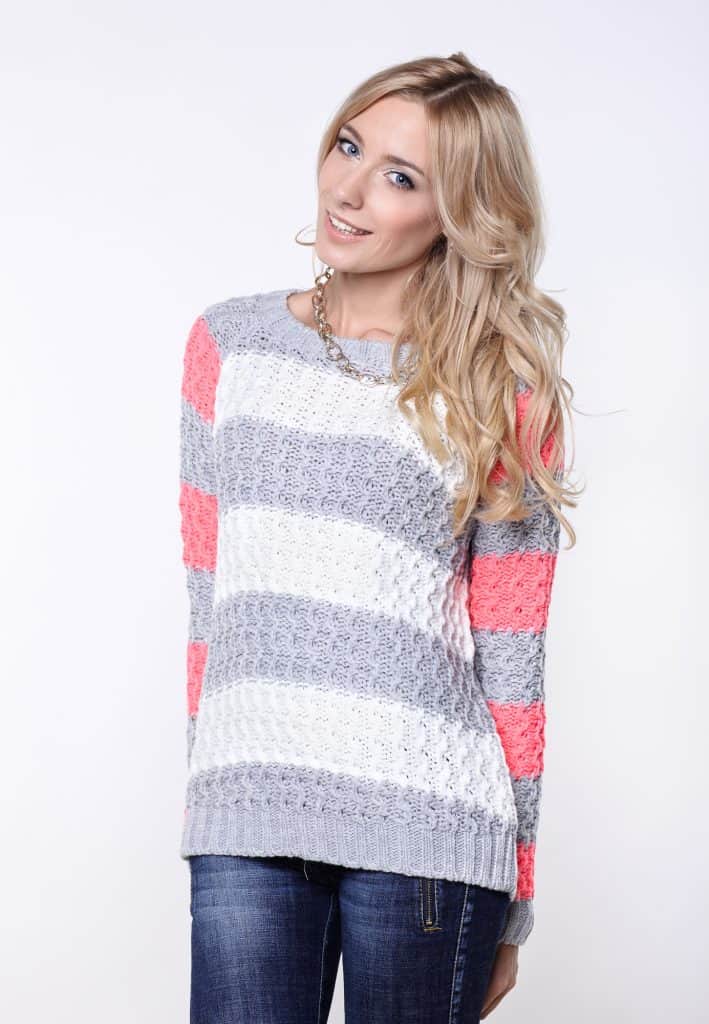 Don't make the mistake of buying regular-sized sweaters. Those full size sweaters are going to be too wide or too long for you. Petite-sized sweaters typically have higher waists, shorter sleeves, and less material across the shoulder region. Don't underestimate those differences — the end result is a better, more flattering fit.
Avoid Dolman Sleeves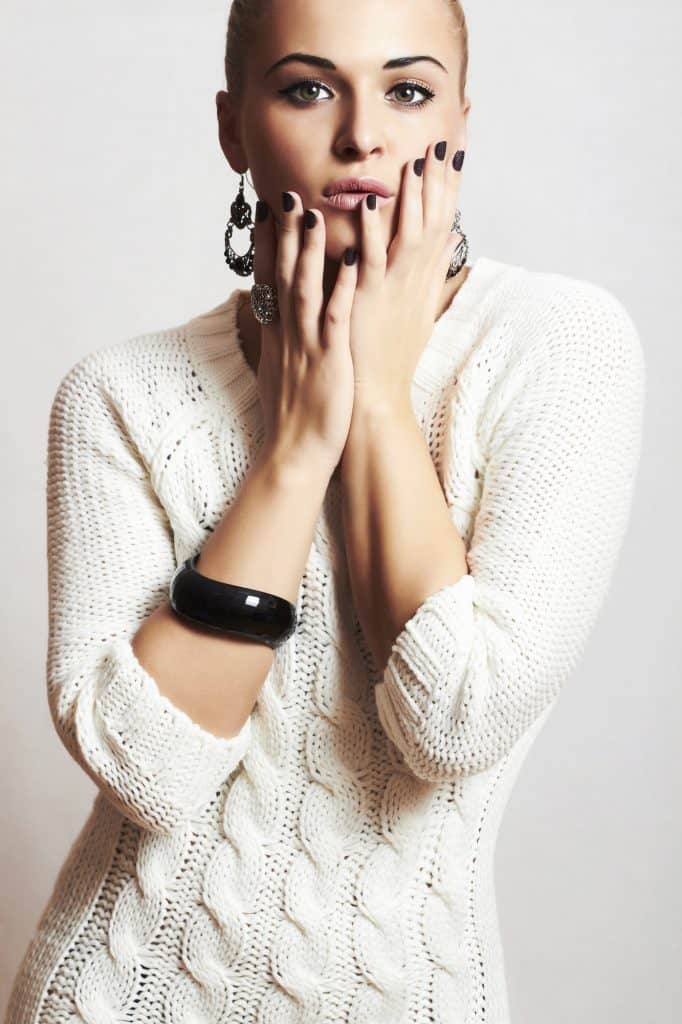 Dolman sleeves, also referred to as 'batwings', should be avoided if you're petite. The excess material found on the sleeves are likely to make you look wider and shorter, instead of having the desirable effect of elongating the body. While your sweaters certainly don't have to be skin tight, they should be close-fitting, with minimal loose fabric.
Stick with Cashmere-Type Fabrics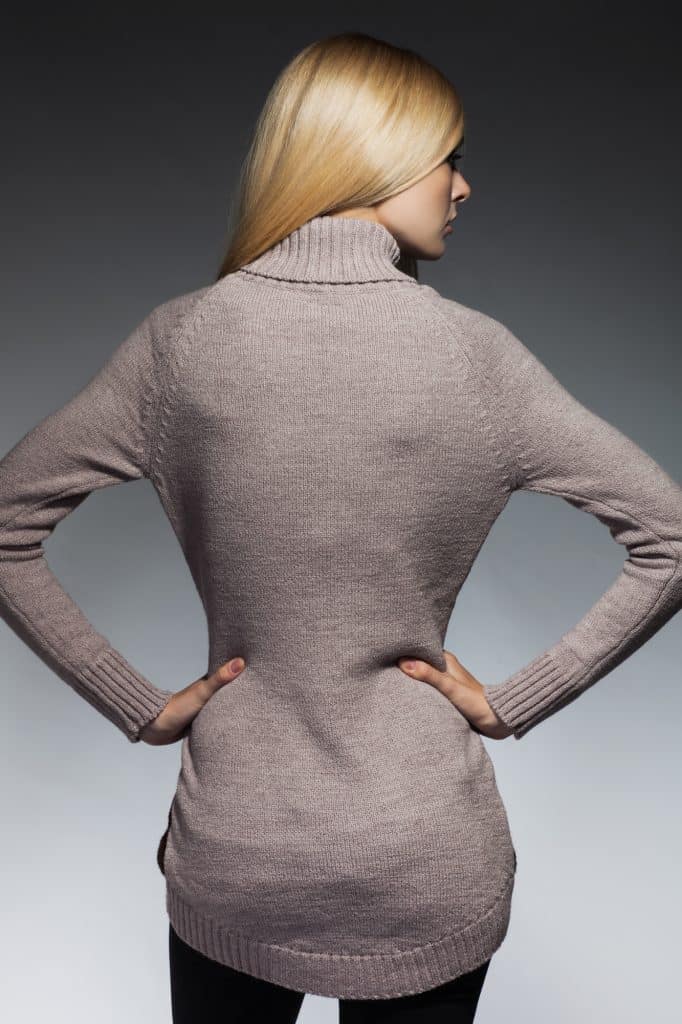 Thick knits tend to make you look shorter and wider than you are. I know that's not the look you're going for. To avoid a fashion disaster, opt for closer-fitting sweater materials, such as a soft and snug cashmere. The right cashmere can help you achieve that warm sweater look while still displaying a slim, feminine figure.
Choose a Flattering Neckline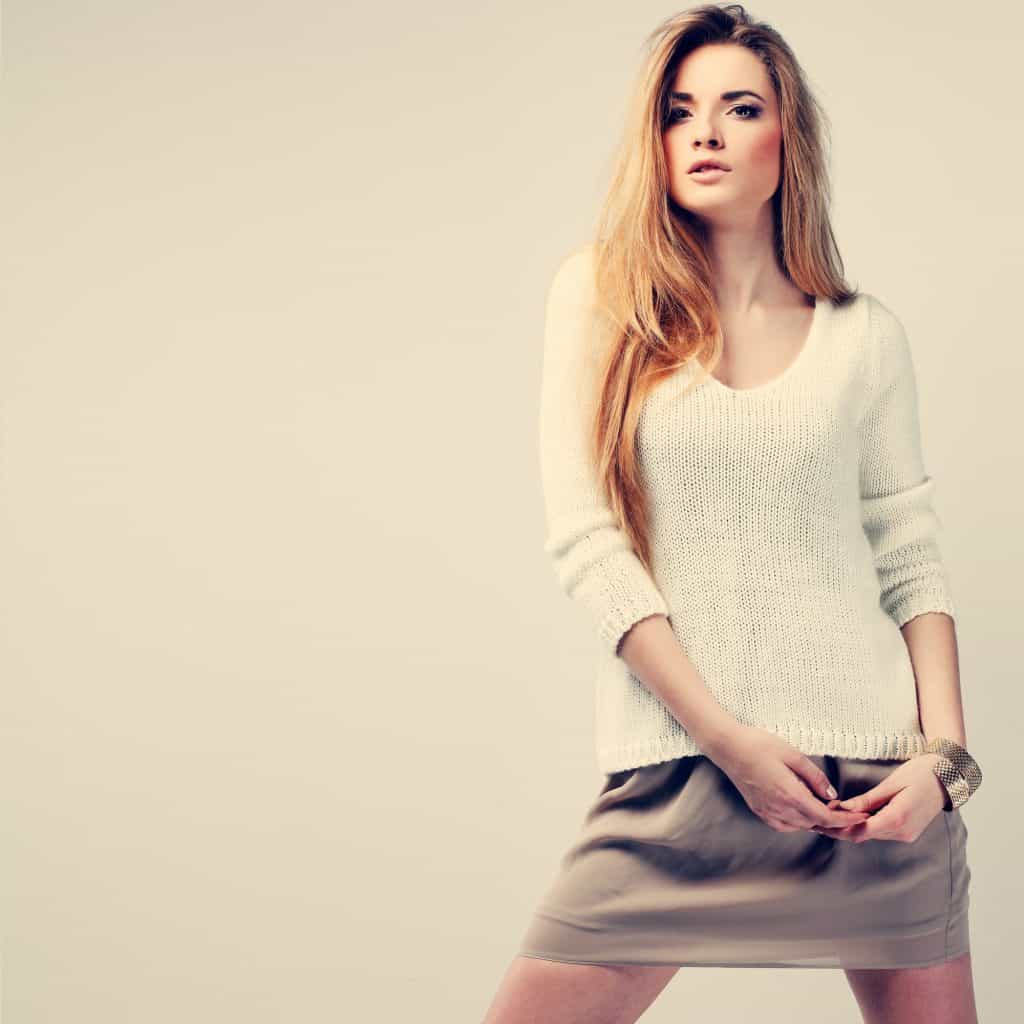 Sweaters are available in a variety of neckline styles that give each piece a sense of character. A universally flattering neckline to try is the V-neck, which helps to make shorter ladies appear taller. Women with pear-shaped figures can also benefit from boatneck styles, which give the illusion of broader shoulders, visually balancing the upper and lower body.
Cinch the Waist with a Skinny Belt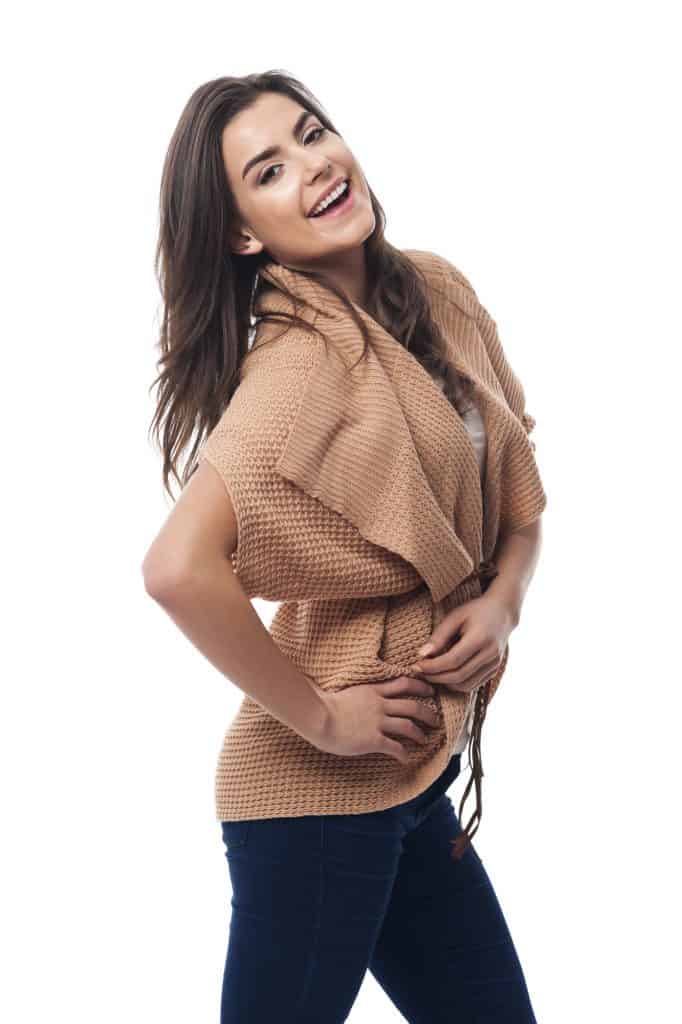 The right belt can help define the waist and make a sweater appear more form-fitting and feminine. Note I said the right belt. Stay away from chunky belts, as they make they shorten the top half of your body. Stick with a skinny belt over your sweater. They are super-trendy right now and very appropriate for your petite figure. Opt for a solid color styling to make your figure appear leaner.

You don't have to compromise style to wear a comfy sweater. The right choices make the difference between frumpy and sleek. Wear sweaters proudly this fall and love the way you look in them.