This post may contain affiliate links. See our privacy policy.
I have mixed feelings about sentimental gifting. I love giving a gift that's truly meaningful, but I struggle finding the exact thing I envisioned. And so I'll turn to Pinterest for crafty, handmade options — which kicks off ambitious visions of witty scrapbooks and hand-embellished scarves and meticulously constructed jewelry.
But in truth, it would take a leave of absence from life to get all that craftiness done before the holiday. With limited supplies of budget, time and creative energy, I end up at the mall, browsing the impersonal scented lotions and matchy beanie-and-scarf sets.
This year, I'm making one resolution early: no more scented lotion gifts! Wanna join me? Read on for easy and affordable, sentimental gift ideas, ranging from readymade to handmade.
Oh, and spoiler alert! These are real gifts for real people in my life. If you're on my list, stop reading now unless you don't like surprises.
The Quick, Easy & Perfect Gift: Charms
Charms have remade themselves in recent years. Once the gaudy arm candy of grandmas who wear too much lipstick, charms are now hip and trending. Chamilia is my go-to for jewelry gift ideas, because the pieces are always high-quality and beautifully designed. You'll find many options at Chamilia.com, but two I like are Spoken by Chamilia Petite Charms and Chamilia Alphabet Disc charms.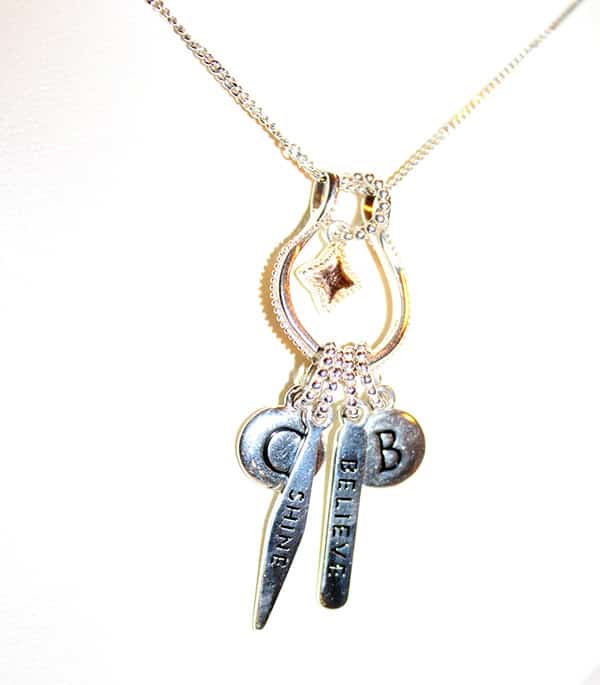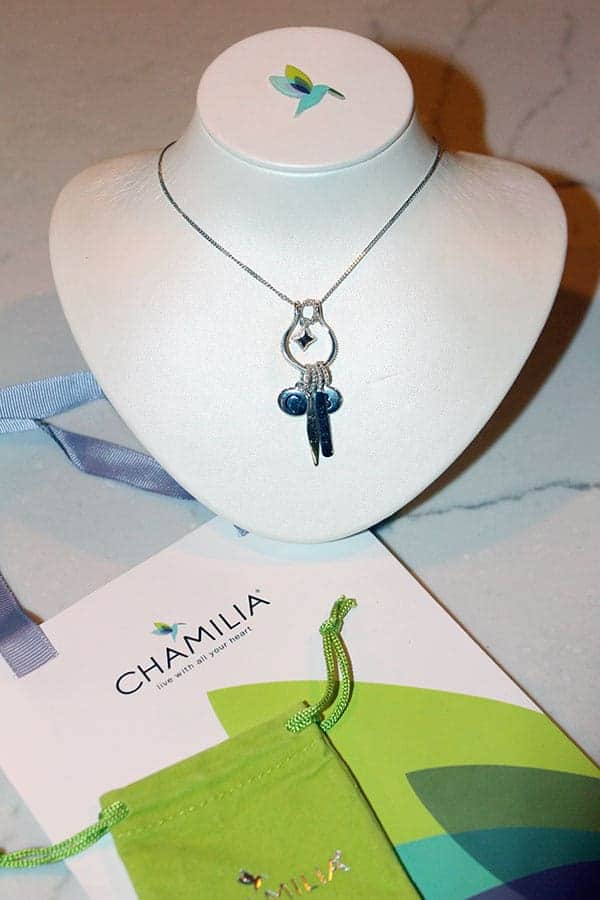 Shop for Bridesmaid Gifts (No Ring Required!)
If you prefer a gift you can customize, shop for bridesmaids gifts. Pieces that market themselves as bridesmaid gifts are usually affordable and designed for personalization.
This lipstick case is intended to have your bridesmaid's first name on it. But if they'll engrave a name, they'll engrave any word you want: love, faith, strength, possibilities, swagger. Have fun with it!
When in Doubt: Use Your Sharpie
A colored or metallic Sharpie can turn coffee mugs and dessert plates into permanent and unique pieces of art. Freehand a word or quote if you're brave, or use a stencil and fill in the spaces for a beautiful, artsy gift that's 100% unique.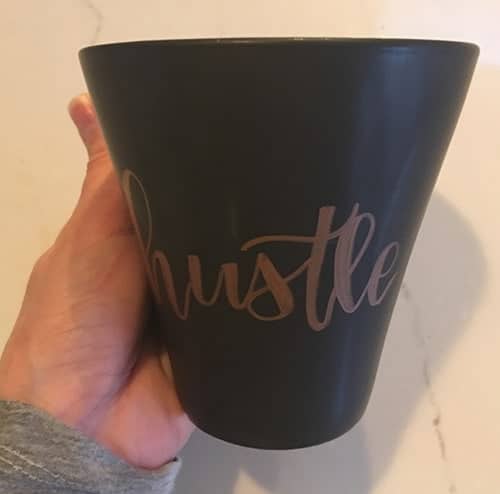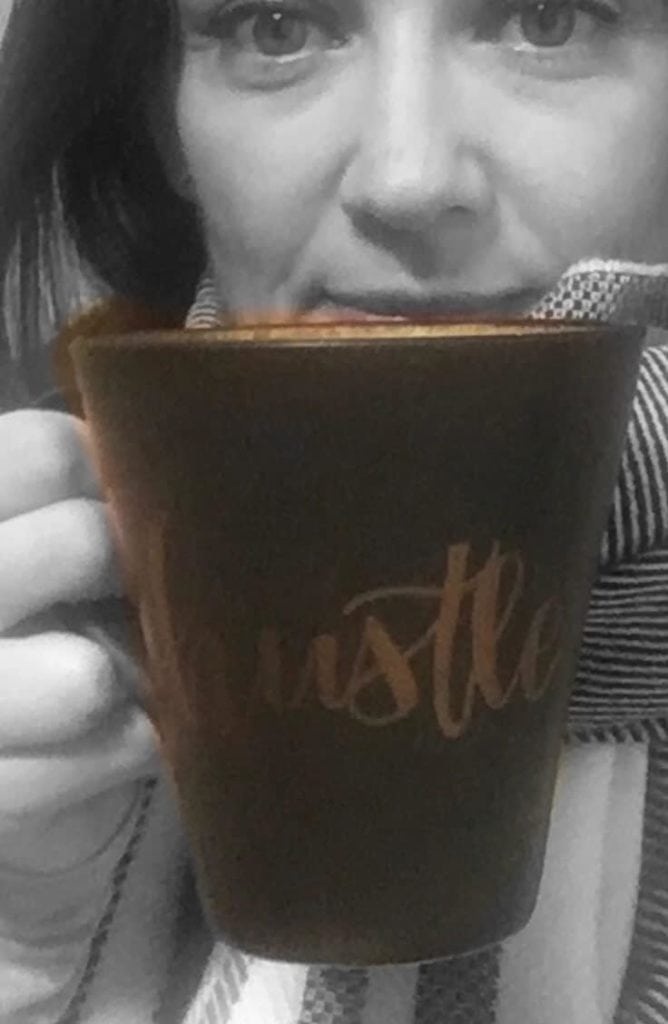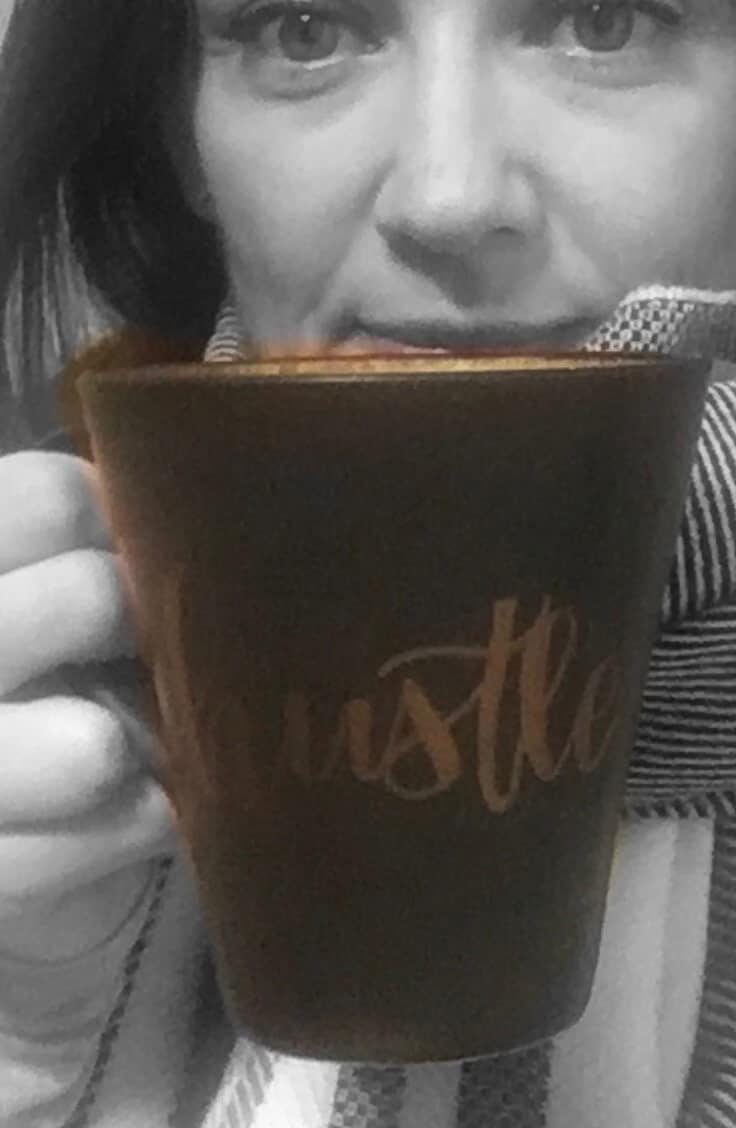 I bought the mug at Walmart for about $4, and my daughter freehanded the lettering with a metallic Sharpie. The ink stays put if you bake it for 30 minutes — see a full tutorial here.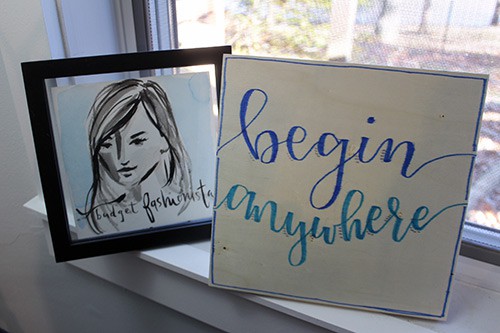 If you prefer a gift that's less breakable, try working your Sharpie magic with a piece of wood or even photo paper and a nice picture frame.
Wordsmithing Wisdom
Sometimes finding the right customizable gift is the easy part. Then you get hung up crafting the right words to personalize it. We're not all poets, after all, and stringing words together to create something meaningful is hard.
First names and initials are good standby options, of course. But you can step up your personalization game with these ideas:
Important dates (birthdays, anniversaries, personal milestones)
Song lyrics
Quotes
Location and home references (maps or coordinates of your giftee's favorite place)
Book and Bible passages
What are your most clever sentimental gift ideas this year? Share in the comments!