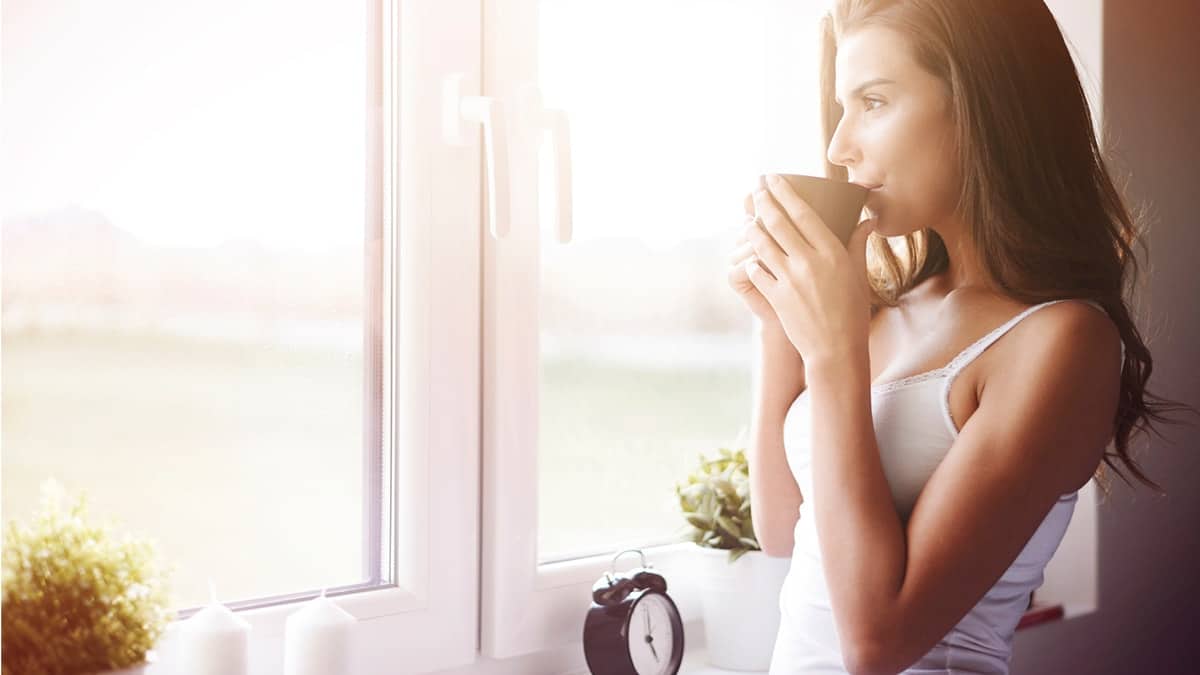 This post may contain affiliate links, which means I earn a small commission if you click and buy something (at no cost to you). See our privacy policy.
It's definitely prime time for loungewear right now. The relaxed and comfortable pieces you once reserved strictly for weekends now enjoy pride of place in your life — every day of the week. But, let's face it, while there's some joy involved in wearing soft knits and easy silhouettes that feel great against your skin, there's also a tendency to fall into the trap of wearing some variation of the exact same ensemble day after day.
Even if you have no plans to go anywhere, it's nice to feel like you're all pulled together — whether it be for your own sense of well being, or because you may want to take a walk around the neighborhood, or because you have a video call later in the day. Whatever the reason, you'll love these chic loungewear pieces that offer a decided upgrade over the usual suspects.
Our Fav Loungewear Now
1. The throw-it-on dress
Winter loungewear is all about fleece and layers. But as the weather heats up, you'll be grateful that you thought to add a lightweight dress or two to your rotation. An ultra soft number like the Lou & Grey Signaturesoft Midi Dress is the perfect choice for your everyday routine — even if that simply involves walking from your bedroom to your living room. The fabric is ultra-soft, and it's super simple, yet also easy to dress up with a necklace or a cute hair accessory.
2. The ultra wide-leg pant
We're all about the leggings and the joggers and the yoga pants, but we've also saved some room in the mix for the wide-leg pant. It's undoubtedly relaxed thanks to its fluid silhouette, yet it also feels a bit more pulled together than its laid-back counterparts.
A wide-leg piece like these Saturday/Sunday Lisa Cropped Wide-Leg Pants pull double duty. They're great whether you're relaxing with the family on the weekend or spending all day handling your professional duties.
3. The slight polished tee
Because there's room in every closet for a tee that looks a little more refined than the usual, this Frank And Oak option offers all kinds of styling options. It bears all of the hallmarks of a traditional T-shirt, including short sleeves and a crew neckline, but boasts a more polished quality thanks to its button front and textured finish. It's also supremely neutral without being simply brown. Even if you wear it with joggers or sweatpants, you'll feel far more "done."
4. The short-sleeve jumpsuit
You wouldn't necessarily think to wear a jumpsuit at home unless it was one of those jersey styles made for bedtime. But some styles feel perfectly appropriate to introduce to your loungewear collection, including this one from M&S London. With its muted print and its flowing silhouette, it's comfortable and stylish at once – and great for busy days packed with Zoom meetings galore.
5. The super sparkly slide
Sure, you may have postponed your spring vacation, and you can't even figure out when you might go to the pool again. But these Keds Bliss Il Jelly Sequin Sandals are an upgrade to your WFH footwear that'll give you something glossy and pretty to slip into in the meantime.
Featuring a unique jelly-sequined upper, these shoes feature ultra-comfy foam footbeds. They're perfect to wear with anything from dresses to shorts to pants.