This post may contain affiliate links. See our privacy policy.
The clock is ticking! If you're still on the hunt for the perfect gift for the fashionista in your life, you don't have a ton of time—but you do have just enough time to narrow it down to the right item. You know, one that won't suggest you searched frantically at the last minute and settled for whatever was just good enough.
But where to begin? To make it really easy, we suggest going straight to Amazon Prime. There are a few (pretty obvious) reasons this is such a sensible idea. You avoid the mad crowds, you can find almost anything, and you can expect it to arrive on your doorstep fast. Why worry about meeting a specific shipping deadline when you can have it in just a couple of days? Here are our fav last-minute gifts that your favorite fashionistas are sure to love.
10 Last-Minute Gifts
1. Tote bag
Everyone needs a cute bag to grab and go. The problem is that most fashion mavens likely own everything already—and you aren't about to guess and splurge on a designer tote. The next best thing comes from The Drop, Amazon's collection of limited-edition, streetwear-influenced pieces that is priced just right. This teardrop bag is simultaneously edgy and cute—the perfect mix for the person who's not married to any particular style.
2. Credit card wallet
Look, some people just amass a lot of cards during their adult lives. It's easy to fall into that trap, and who are we to judge? Instead, help make life easier by presenting her with this genius wallet from Buvelife. It has a whopping 36 card slots, plus a pair of cash compartments that can even comfortably hold a cell phone.
3. Cardigan
Both a coat and a cardigan, this chic duster is absolutely everything that someone who lives in a mild climate could possibly need. It provides more significant coverage for those chilly days, but isn't so thick that it adds unwanted bulk to her frame. More importantly, it's available in dozens of great colors and offers a light, ethereal sort of appearance. It even makes a smooth transition into spring. As far as last-minute gifts go, this one is fabulous.
4. Earrings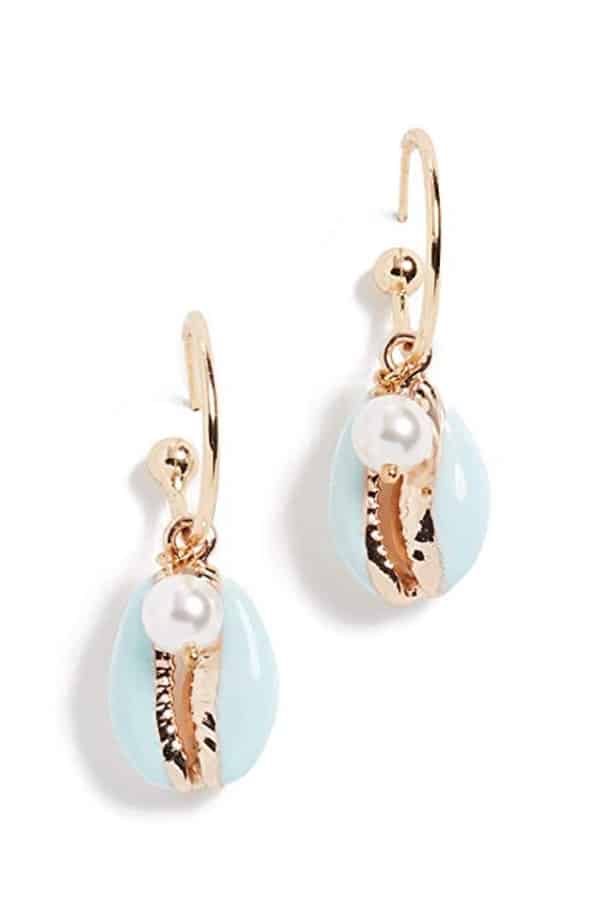 Delicate earrings never fail to make a statement, especially when they offer something a little unexpected to brighten up her outfit. These, from the Shashi collection, are exquisitely designed with cowrie shells and faux pearls. The effect is light, airy, and aquatic—perfect for her upcoming spring getaway!
5. Sweatshirt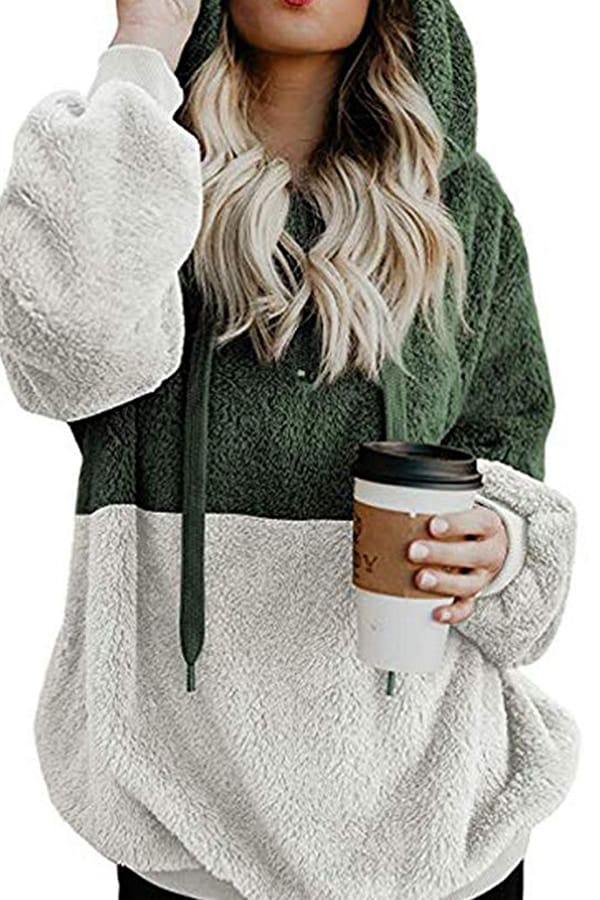 Talk about comfort. If there's one thing everyone loves, it's cozy lounge wear that's just as appropriate for a quick errand run as for relaxing around the house. This Actloe sweatshirt is easy—throw it on with joggers or jeans, slip into a pair of slides or sneakers, and enjoy the immense comfort it delivers on contact.
6. Leggings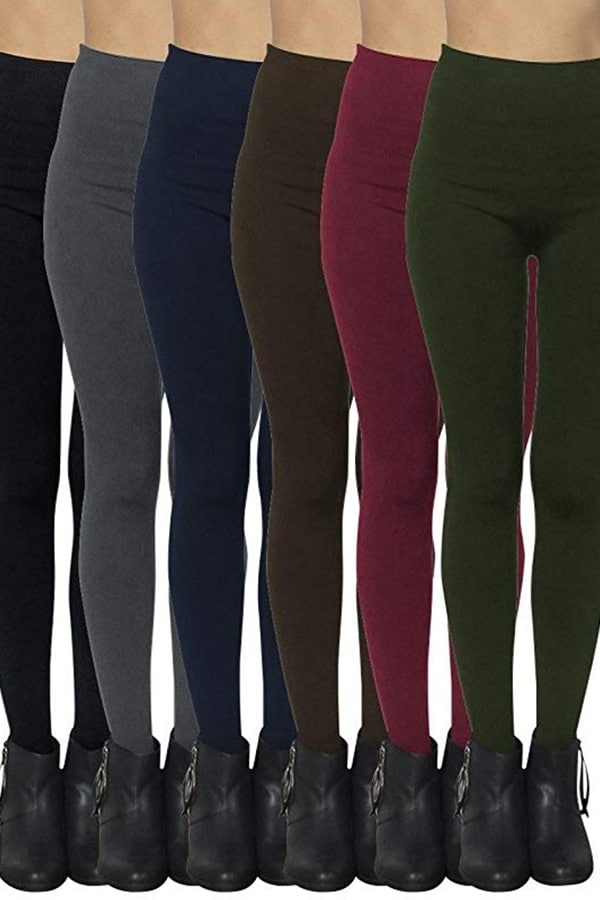 For the fashionista who can't live without her leggings, this set is the ultimate. It contains a whopping six pairs of fleece-lined bottoms in a variety of neural colors that play well with everything in her closet. They're super stretchy, great for layering, and perfect to work into her existing wardrobe.
7. Tie-neck blouse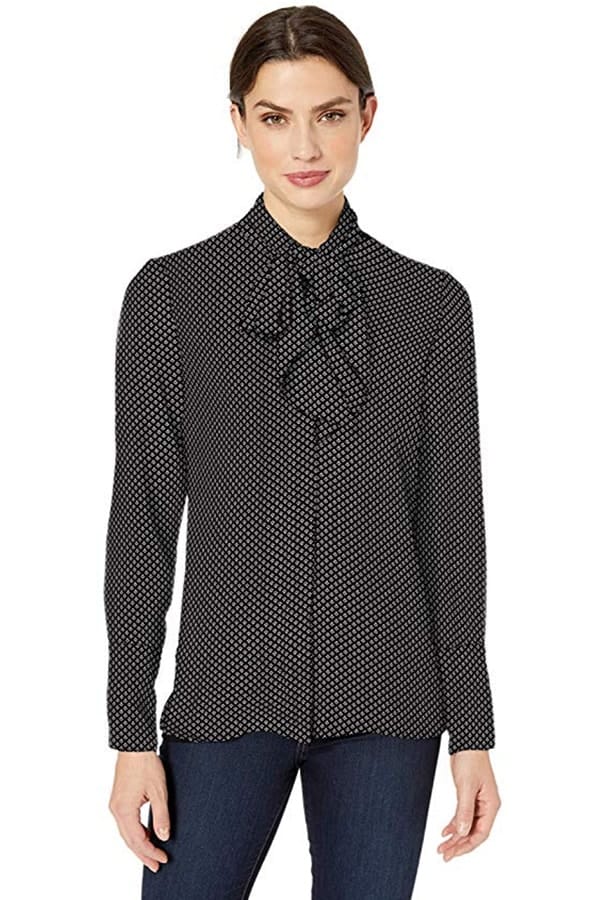 So easy: a long-sleeve, tie-neck blouse she can wear to the office, on date nights, and beyond without a second thought. This pretty piece looks phenomenal in so many ways! It can be worn to dress up a pair of jeans, or slipped beneath a tailored blazer to add a pop of color. It's available in a variety of patterns and solids.
8. Belt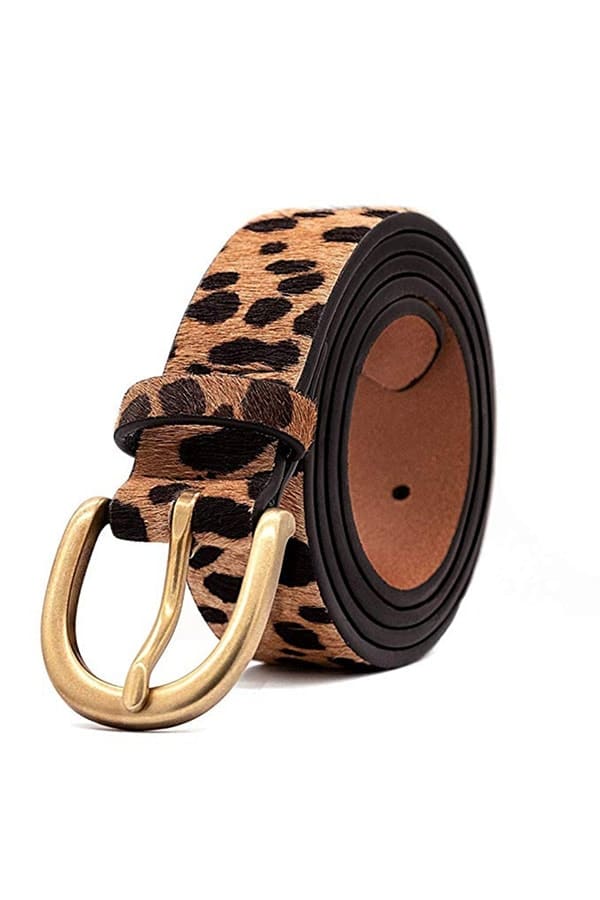 A chic accessory is a welcome addition to any fashionista's closet. This bold belt, made with leather and calf hair, is the perfect companion for its incredible versatility. She can wear it with an LBD to change its look in an instant, or over a long cardigan to create definition. It's a timeless piece she'll love forever.
9. Slippers
Giving shoes is a little bit of a risk, because you can't always be sure of your recipient's exact size. Slippers are a slightly safer bet, especially if you have a general idea of her size range. These are cute and comfortable thanks to their fleece lining, secure rubber soles, and selection of fun colors.
10. Robe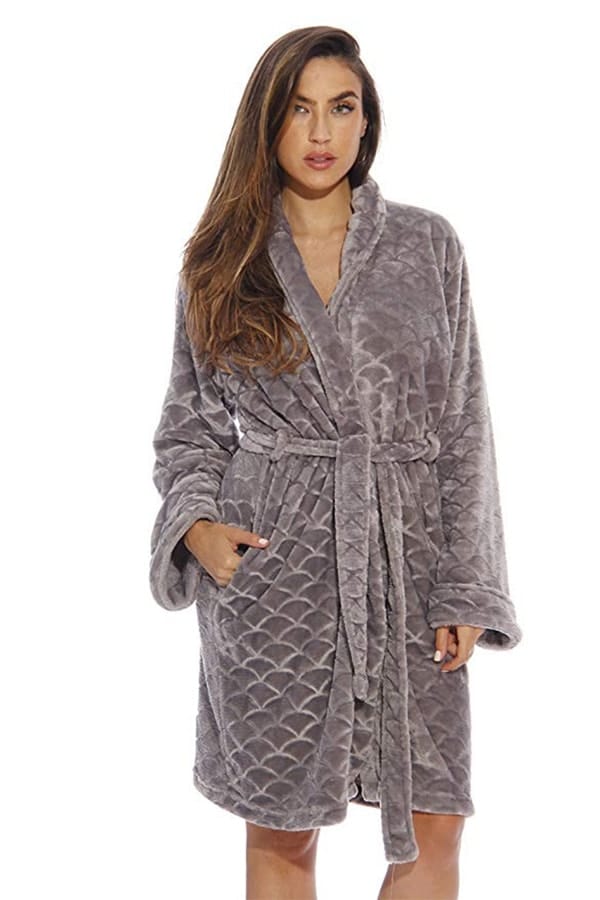 Beautiful texture courtesy of a scalloped pattern lends this robe instant must-have appeal. For off-duty moments, lounging at home, replicating the spa experience, or just enjoying a cup of hot cocoa on a chilly evening, nothing beats the soft feel of this topper. It's available in great colors and is easily one of the softest pieces she'll ever own.
What do you think of these last-minute gifts? Let us know in the comments!