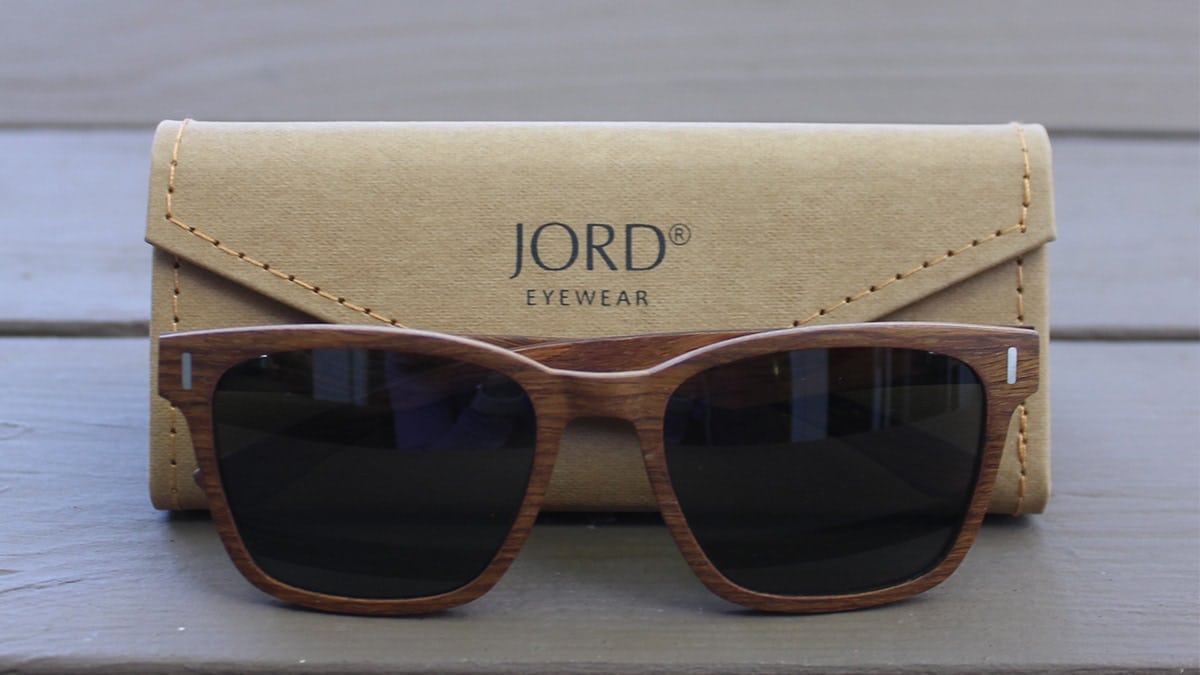 This post may contain affiliate links, which means I earn a small commission if you click and buy something (at no cost to you). See our privacy policy.
This post is sponsored by Jord. All opinions are my own.
You've heard the advice 1,000 times before: When the seasons change, it's time to give your wardrobe a quick refresh with a new batch of fun, budget-friendly accessories. And so you head off to Macy's, only to get overwhelmed immediately by scarf racks messy enough to give you a migraine.
With all those patterns and colors all piled on top of one another, how's a girl supposed to find a game-changing accessory without losing her mind? (In truth, this is why I like shopping online. No messy racks that beg me to organize them. But that's a post for another day.)
Here's my secret. When the season's hot patterns and trending colors all start to look the same, I tune in to the fabrics, textures and shapes. I love the sophistication of an unexpected material or element in an outfit.
And this season, that strategy really pays off—because textures are having their moment. Read on for five trendy accessories that'll prove to be game-changers in your fall wardrobe.
Game-Changing Fall Accessories
Wood sunglasses
Metal and plastic have their place in your sunnies collection, but now it's time for the woods to shine. These Jord polarized sunglasses feature a striking, stacked wood frame made of kosso and maple hardwoods. The visible, contrasting wood grain is a refreshing, organic upgrade from my plastic, tortoise-shell frames. And, thanks to neutral tones and classic styling, these sunglasses are super-versatile, too.
The Archer is technically a men's frame, but that's not stopping me from wearing them. The fit is just fine, and the wayfarer has long been a unisex frame style.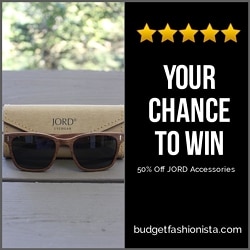 If you love these sunnies enough to make them your own, I have a money-saving tip to share. Right now, you can get 10% off all Jord accessories just by entering their contest here. You're guaranteed the 10% discount just by entering, but you have a chance to win 50% off. The Jord accessories line-up includes wood sunglasses, plus hats and Apple Watch bands.
Incidentally, Jord also makes wooden watches and does watch engraving. See my unique watch from Jord and learn how I style it in this blog post.
Tassel scarf
Bye-bye fringe. Tassels are the new way to finish off a trendy scarf. This season, Johnny Was has a gorgeous line-up of tassel scarves, but each one will set you back about $100. I'd recommend this colorful substitute at Shoptiques for one-quarter of the price.
Reach for this scarf as the cure when the rest of your outfit feels a little ho-hum. It'll wear wonderfully over a long-sleeved t-shirt or neutral sweater and jeans.
Safety pin jewelry
Versace and Prada runways featured safety-pin jewelry in their fall 2019 collections. As you might expect, the fashion-show interpretations were too punk-rock to be wearable by most of us.
But that's not going to stop us, right ladies? Because any one of us can pull off a more subtle use of the safety pin. This dainty, feminine necklace from Urban Outfitters is eye-catching and trendy, without being the least bit punk rock.
Beaded handbag
Now that the woven bag trend is fading, we have room for a new purse innovation in our lives. And that void is being filled by the beaded bag. You'll see them in various colors and patterns, but I simply love the elegance of this rhinestone version. You need only pair it with a simple black dress and heels to be an evening show-stopper.
Rubber ankle boots
Last season it was the dad sneaker, and this season it's thick rubber shoes. Rubber soles and rubber boots are trending, and I have to wonder why it took so long. The convenience of rubber footwear is enough to win me over—they're durable and water resistant. Add in a fun pop of leopard print and these boots check all the boxes.
Wear your rubber ankle boots with cropped or rolled-up jeans. Or, if you're feeling edgy, slip them on with a midi dress over black tights.
Which of these fall accessories are your shopping list? Let us know in the comments!
Wooden Wrist Watch