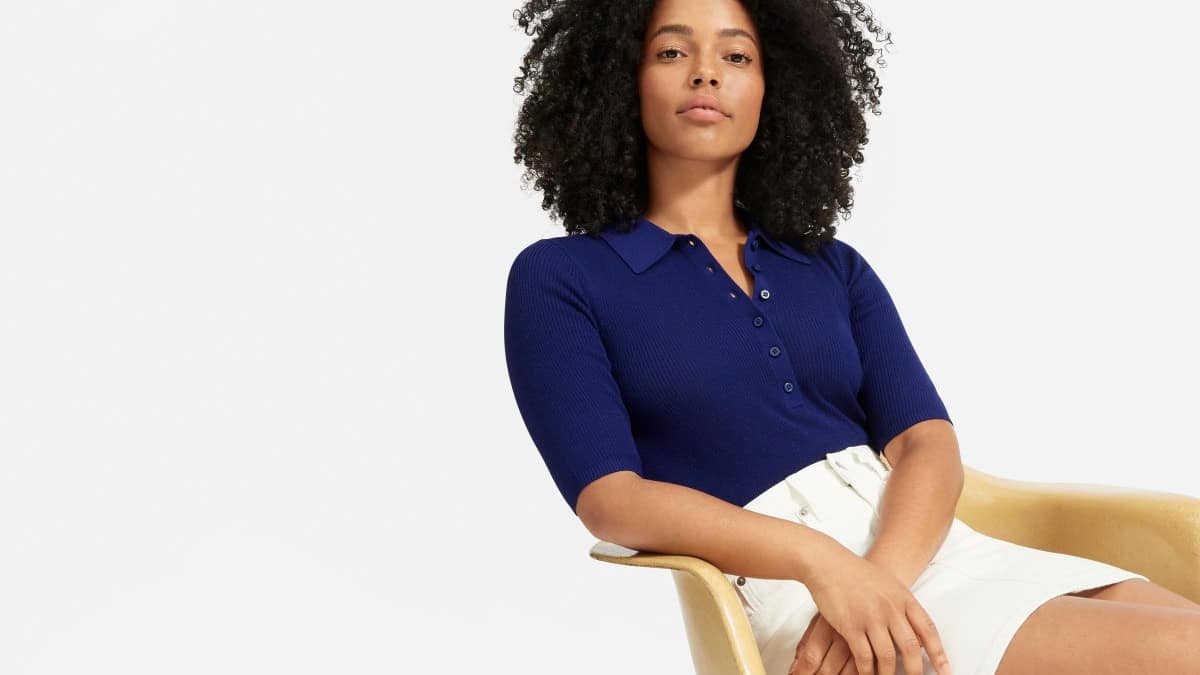 This post may contain affiliate links, which means I earn a small commission if you click and buy something (at no cost to you). See our privacy policy.
Few retailers are as committed to providing a combination of high-quality fashion and transparent business practices as Everlane. Their approach relies on three important principles: audit factories around the world to determine the fairest facilities to produce their garments, design clothes that are at once classic and stylish, and provide their clients with the actual cost of each piece. That cost includes the total sum of the fabric, hardware, labor, duties and transport.
Everlane then offers those pieces to you at that price, instead of the typically inflated retail figure. That means you can feel good about supporting fair labor environments and saving money, too.
Inspired to start shopping Everlane? Here's how to make the most of your shopping experience.
4 Ways to Shop Everlane
1. Choose what you pay
By far the most appealing aspect of shopping at Everlane is the ability to choose what you want to pay on select items. The "Choose What You Pay" department is essentially the company's sale section. Overproduced items are marked down to three distinct prices:
the lowest price covers the costs to develop, create, and fulfill the item
the next tier covers the above costs, plus office overhead
the highest price goes toward all of the above, plus development of future products
This Japanese GoWeave Long-Sleeve Mini Wrap Dress, for example, is priced at $66, $77, and $88, respectively. You lose nothing if you select the lower priced option — it's simply your choice!
2. Send friends an invite
Why not share the love? As you browse the Everlane site and fill up your virtual shopping cart, you may want to send an invitation to your equally fashionable friends. When they make their first purchase, you'll receive $25 applicable on your next purchase.
3. Sign up for emails
The only way to truly stay in the know is to sign up for Everlane's emails. Once you do that, you'll be privy to advance announcements so that you can quickly click over to the sale before everyone beats you to it. You'll also receive free shipping on your very first order shipped in the US, and free shipping on all subsequent orders with the purchase of two or more items.
4. Focus on basics
Everlane is a veritable goldmine of capsule collection essentials. It's easy to fill your closet with those well-tailored pieces that you absolutely need.
To maximize your purchase, go through your wardrobe beforehand and make a list of those most-wanted items. Is it a crisp white blouse? A khaki trench coat? A wrap dress? Leather loafers? Everything here is timeless and built to last.
You aren't going to find the overarching trends ruling the runways right now — Everlane is more about effortless, subtly sophisticated garments that wear well with anything. By sticking to your list, you can curate a thoughtful wardrobe that fits within your budget constraints and works perfectly for you.