There's just something about Emily Blunt that we love. Quirky, charming and just plain cool, the gorgeous actress caught our eye a few years ago and has kept our attention ever since. Brilliant acting, a too-cute marriage to Jon Krasinski and a lovable British accent aside, we love the star just as much for her style as for everything else. If you love her look as much as we do, look no further to learn the secret to it. We've narrowed Blunt's fashion sense to five key, easy-to-imitate elements.
How to Get Emily Blunt's Style
1. Texture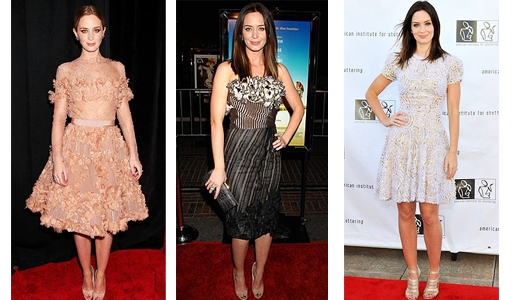 Credits: Dave Allocca/Startraks, Henry S. Dziekan III/Getty, Vince Flores/Celebrity Photo
Emily Blunt doesn't wear dresses. She wears art. You'll never see her in a simple strapless mini, a classic sheath or a solid LBD. You will see her in floral embellishments, ruched fabrics tons of sparkle. When hitting the red carpet, Emily never plays it safe with fashion basics. Instead, she takes risks with something attention-getting. How does she get away with it? Simple. Her textured confections may be complex, but they're also flattering in both shape and hue. By all means, by a statement dress, but remember that the purpose is to make you look good, not merely to look pretty on the hanger.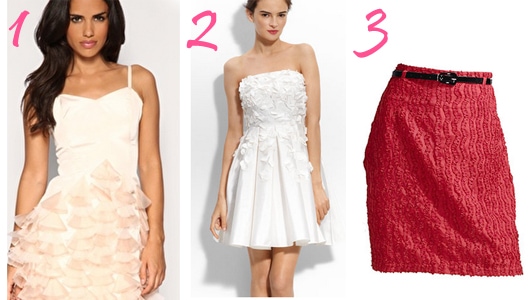 1. Organza Flower Tank Dress, $36, Asos
2. Calvin Klein Petal Applique Dress, $178, Nordstrom
3. Beth Ribbon Swirl Skirt, $58, Reiss
2. Grecian
Credits: Sara De Boer/Startraks, Jon Kopaloff/FilmMagic, Juan Rico/Fame
Or maybe it's Roman. Or maybe it's just gorgeous. Whatever it is, Emily Blunt has some of the best necklines in Hollywood. She loves to show off her shoulders in a stunning draped dress that makes her look elegant and super slim. Ladies, never underestimate the attraction of collar bones. Blunt shows hers off for an allure that's both sexy and surprisingly modest. Moreover, her complicated necklines give her an exotic look that makes it impossible to take your eyes off of her. We're betting it would do the same for you.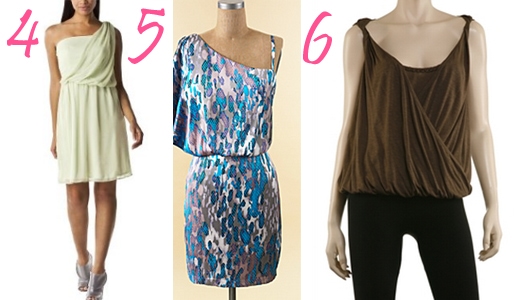 4. Mossimo One-Shoulder Grecian Dress, $32, Target
5. Textured Assymetrical Dress, $128, Jessica Simpson Collection
6. Twisted Tee, $38, Max Studio
3. Jeans & Tees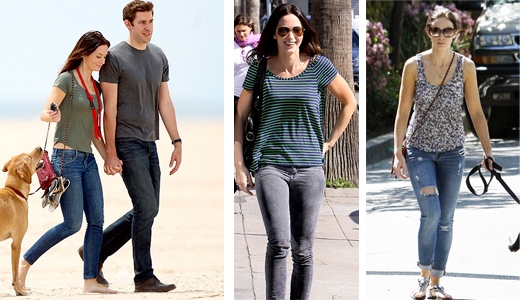 Credits: Macca/Sinky/Splash News Online, Limelight Pictures, GSI Media
She's one of the most glamorous women on the red carpet, but she doesn't wear tight dresses and stilettos all the time. In her down time, Emily goes straight to the other end of the fashion spectrum in an everyday uniform that consists mainly of skinny jeans and tees. Even in such a simple combo, Emily still looks stunning because her clothes are perfectly fitted to her body. If you want to slum it in jeans and a tank, please do, but follow Emily's lead and slum it in casual clothes that still flatter your figure.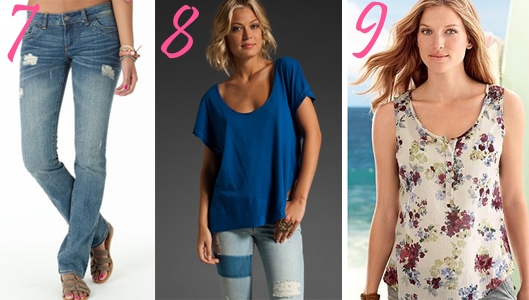 7. Morgan Low-Rise Skinny Jean, $40, Delia's
8. Seneca Rising Agent Tee, $70, Revolve Clothing
9. Printed Gauze Tank, $40, Eddie Bauer
4. Blazers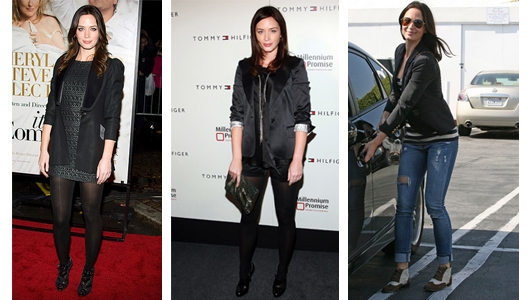 Credits: Charles Sykes/REX USA, Stephen Lovekin / Getty Images, Bauer Griffin
Whether dressing up or down, blazers are a wardrobe staple for this style star. A fitted black jacket makes any outfit instantly chic, even if it's just distressed jeans and a tank top. Get your hands on one of these and you'll quickly find there's not much you can't pair it with, so if you want to capture Emily's style, this is the one item that's most likely to help you succeed.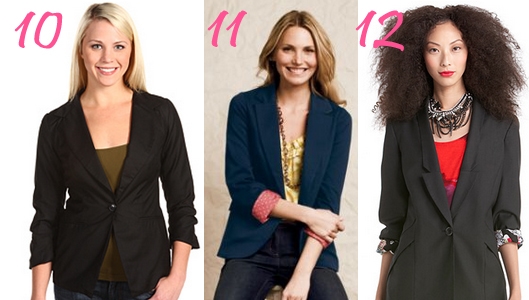 10. Brigitte Bailey Blazer, $59.25
12. Max Blazer, $90, Rachel Roy
5. A little edge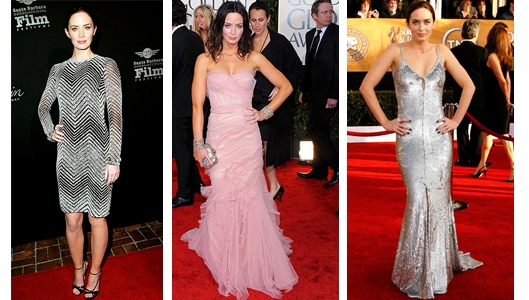 Credits: Sue Mable/PictureGroup, Jason Merritt/Getty, Jeff Vespa / Wireimage
It's hard to find a dress, top or jacket that screams "Emily" because her style isn't defined by the clothes she wears, but by the ways she wears them. Whatever she puts on, the beauty always looks the teensiest bit like a rock star. If she's wearing a pink frilly dress, she'll add edge with big bangles and loose hair. If it's a slinky, sexy number, she'll darken the vibe with black nail polish and smoky eyes. The good news for you is that this means you can copy Emily's look with the clothes you already have. All you have to do is mess up your hair, deepen your makeup and get a little daring with your nail polish and accessories and voila! You've captured the essence of Emily.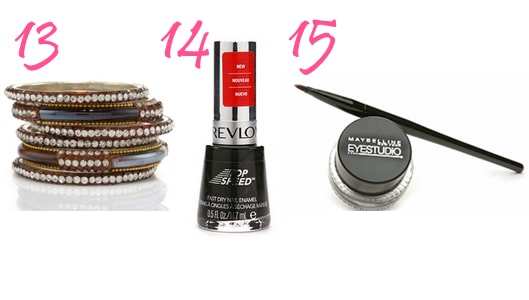 13. Chamak Bangle Set, $65, CUSP

14. Revlon Top Speed Nail Enamel, $6, Drugstore.com

15. Maybelline Lasting Drama by EyeStudio Eyeliner, $10, Drugstore.com