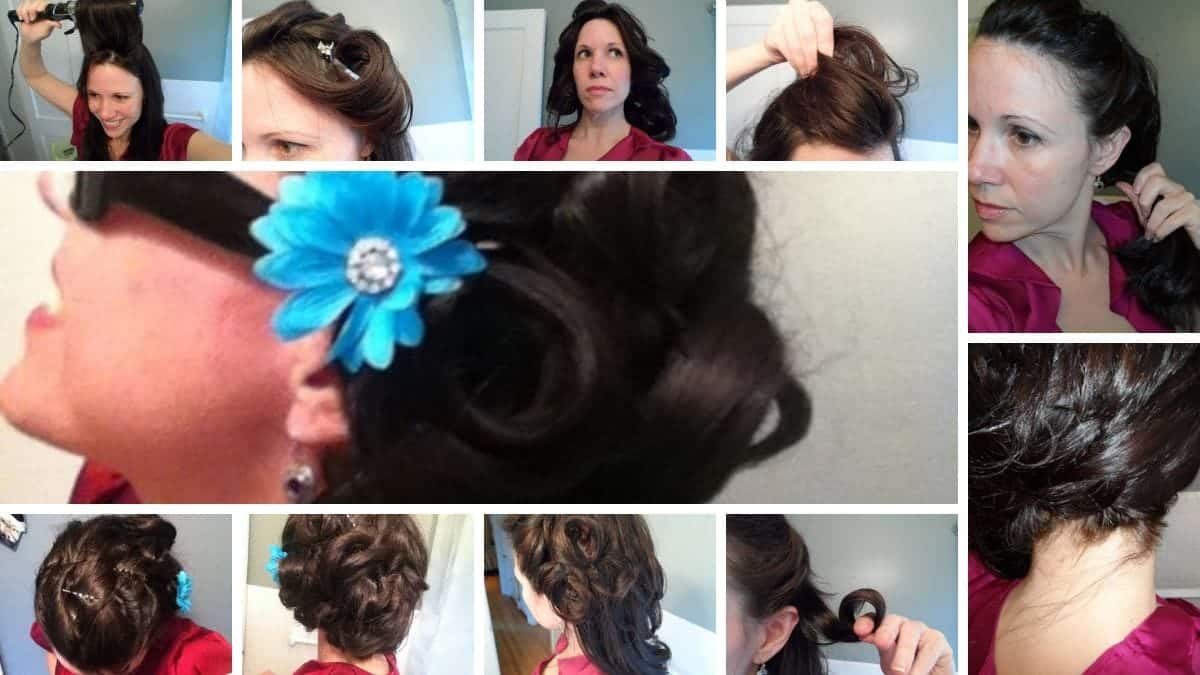 Confession time: Until recently, I considered a basic ponytail an updo. A fancy updo. To me, away from face meant all things glam. Bonus points if my ponytail managed a cute tip flip (think Charlotte in Sex in the City). *Sigh*
Clearly, my hair's been lacking in the glam department. So I decided to get on track by trying an elegant updo…this time, a real one.
Getting an elegant updo meant finding something that would stand out without taking hours and look feminine. I knew what I wanted, but had zero clue where to start. Remember, I had a drawer full of elastic bands and well, more elastic bands.
The Updo Tutorial
I did what anyone in my shoes should do: raise my arms to the sky and cry, "Juuudddyyy!" Seriously, It's Judy Time from OLAY/BlogHer TV turned out to be a very helpful elegant updo tutorial. I loved her hot roller tutorial, so I was confident this one would be just as informative, enjoyable and easy to follow.
Editor's note: Sadly, the original It's Judy Time tutorial is no longer available online, but we'll give you the scoop anyway.
Sure enough, the same pleasant Judy greeted me, calmly explaining how to go from blah to beautiful hair. In three minutes, she showed me how to get my glam on.
Here's the lowdown on my venture into the world of glam.
Step 1. Curl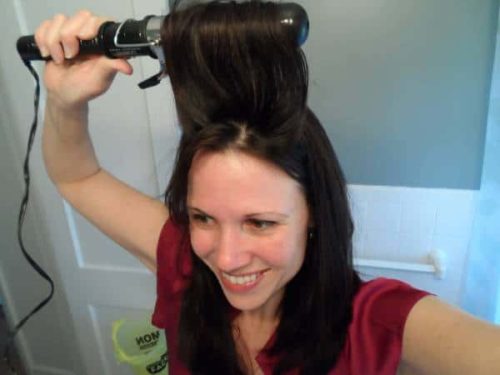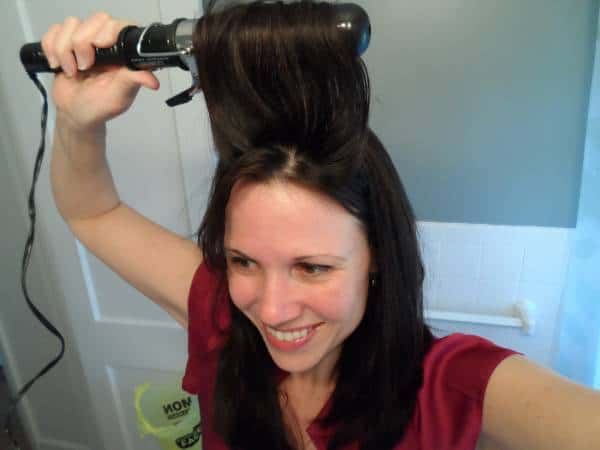 Judy suggested using a heat protector, then curling hair away from the face with a 1-inch or 1 1/2-inch iron. I got to it, curling sections of my hair — even as the doubt set it. It had been ages since I used this hot and rolly thing-a-ma-jig…would this seriously take me down the glam track?
Step 2. Secure with a clip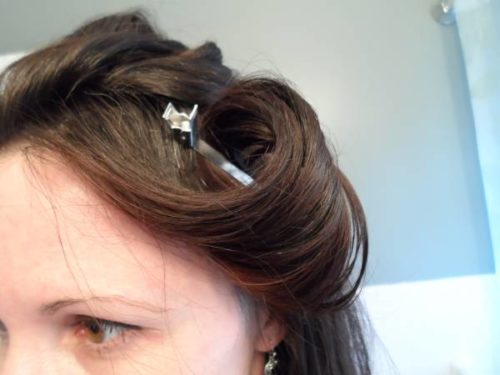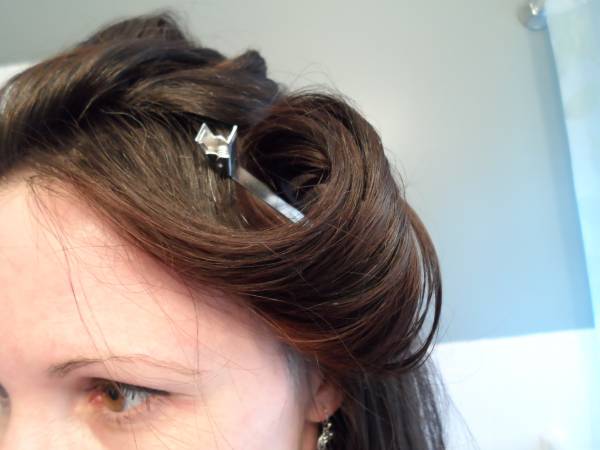 When I remove the curling iron from each section, I secure that section with a clip. After all sections are pinned, I apply a shot of hairspray and let the hair cool.
This updo is not one that requires perfection at every step. In other words, it's not the end of the world if a roll falls out. The last thing any of us needs is a snarky comment about a hair being out of place in our updo.
Step 3: Release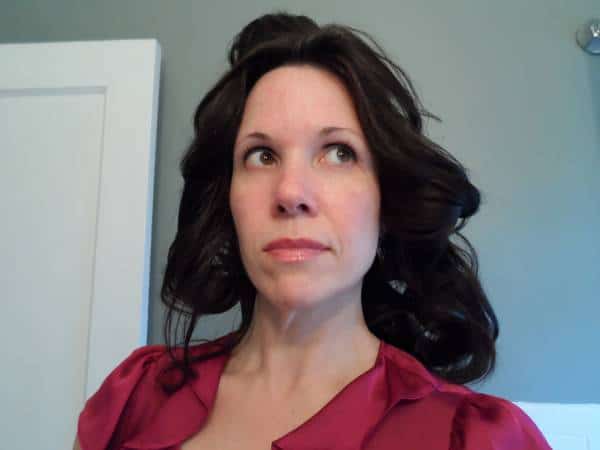 Once the hair cools off, gently remove your clips. Honestly, you could run your fingers through your hair and stop here. Your hair should be full with big, soft curls.
Step 4: Twist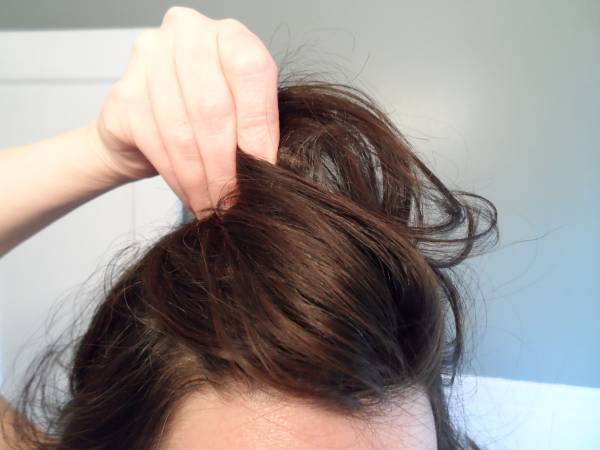 Next, have some bobby pins on hand. You're going to twist 2-inch sections at the top of your head and pin them in place.
Step 5: Pull the rest to the side and pin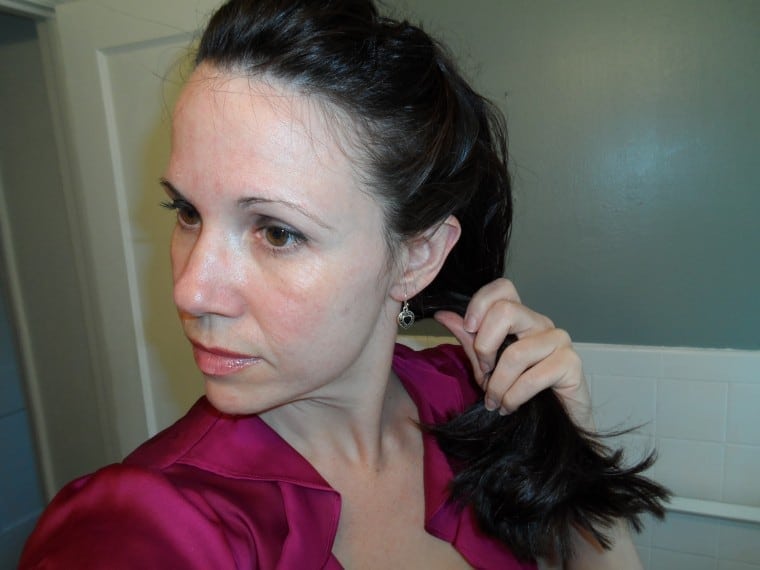 Take the lower half of your hair and pull it to the side.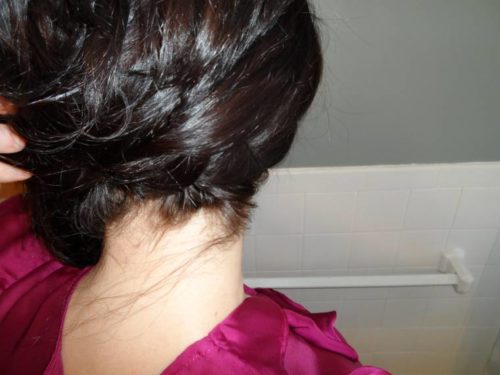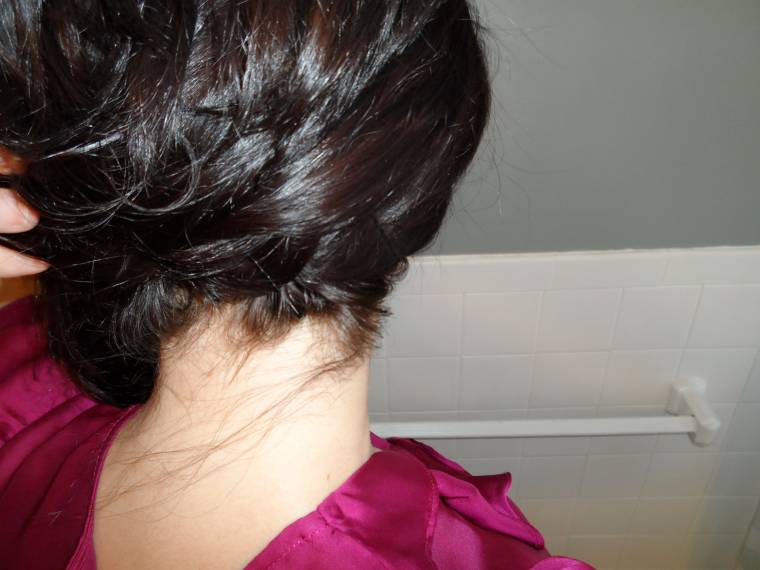 Add some bobby pins to add shape and style to the nape of your neck.
Step 6: Curl with fingers and pin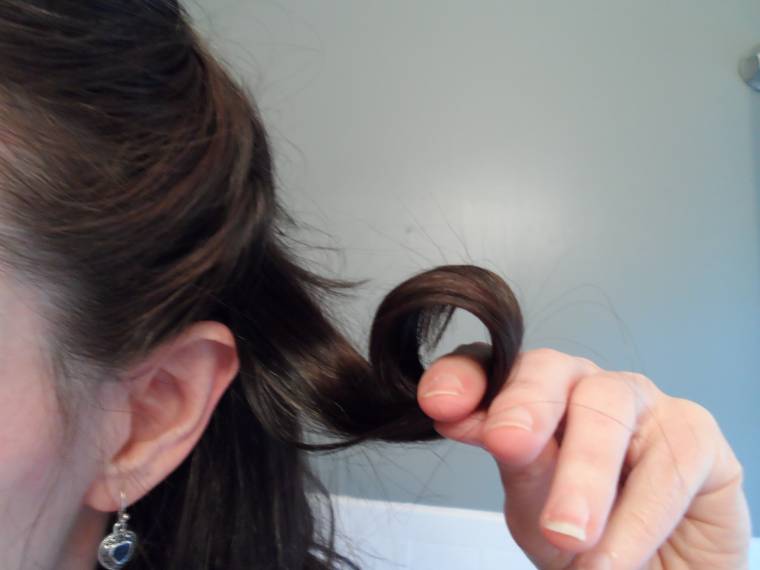 Yes! It's time to create the curl. Wrap sections of your hair around your fingers and roll it towards your head. Secure each section, flat-side down, to your head. You should see a soft, feminine style come together. Continue until all of your hair is curled and pinned.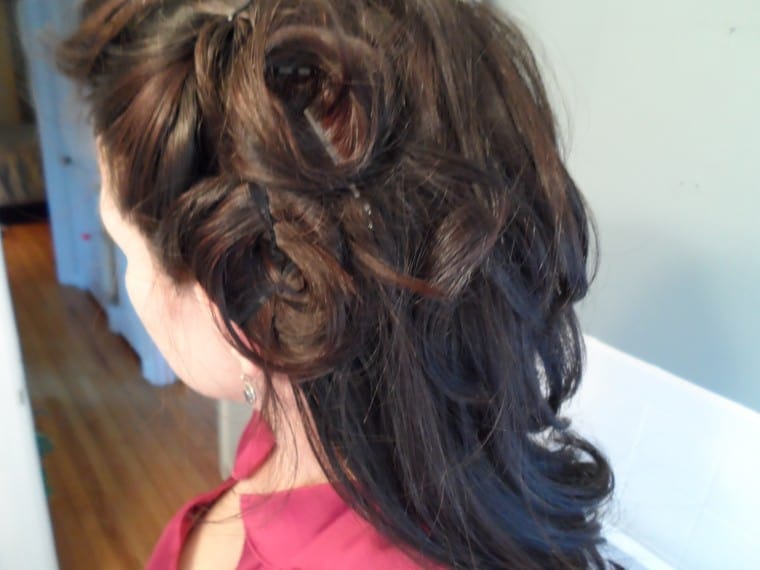 Step 7: Add an accessory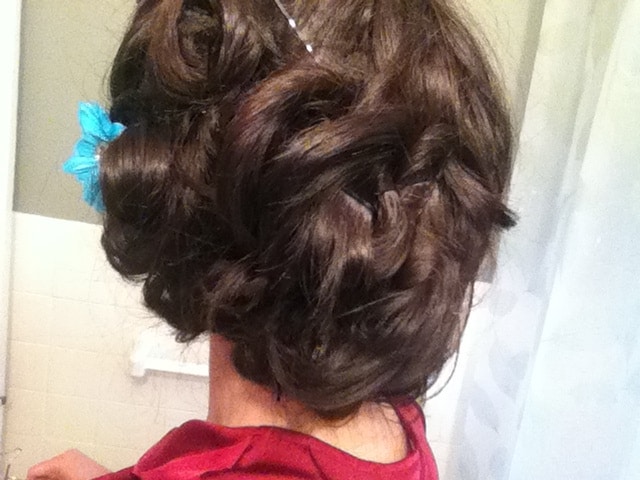 After you've finished curling and pinning, choose an accessory! I chose a blue flower, but it can be anything. A sparkling butterfly clip, a simple bow…anything goes and it's an adorable final touch.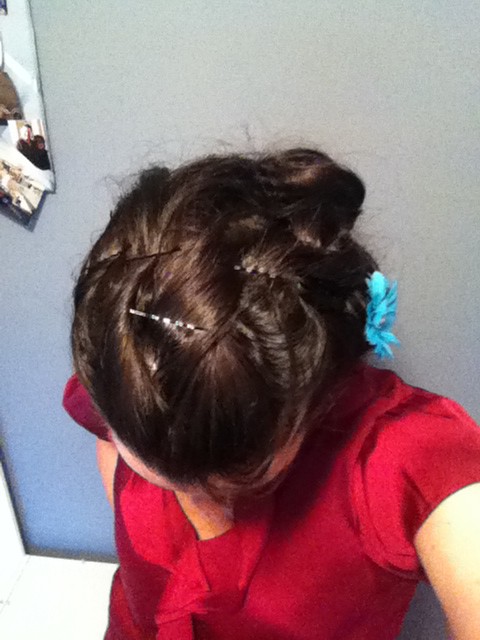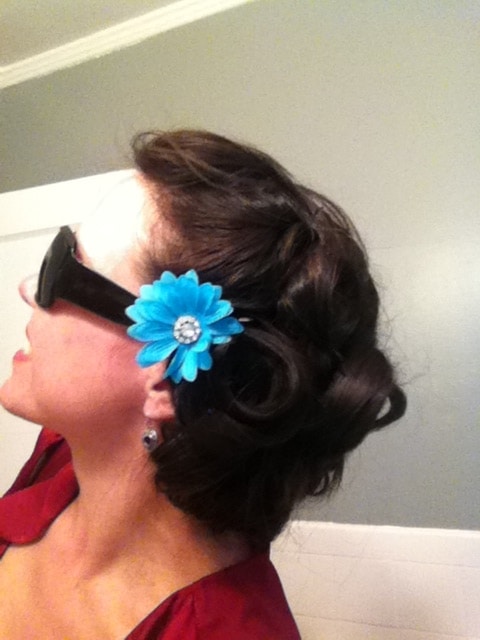 Now, please excuse me. I'm heading out to show off my elegant new updo. Sunglasses? Check. Unplugged the curling iron? Check.