The following is a guest post from our friends at I Spy DIY.
When you buy via links on this page, I may earn an affiliate commission. Learn more.
Jenni share a fun DIY on how to make your own diamond earrings.
Steps and supplies.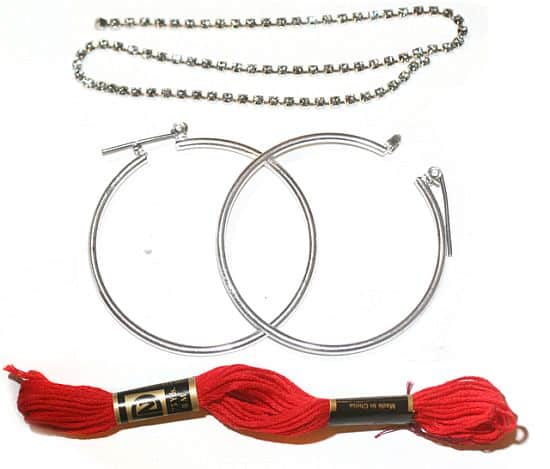 Supplies: Hoop earrings, String of clear (or color) small rhinestones, Embroidery floss or experiment with different types/colors of string
Tie a knot around your earring and start of rhinestone string, flush to the closure. Double knot to secure.
Continue wrapping the string around the earring, between each link of the rhinestones.
When you reach the end tie another double knot, and cut off excess rhinestones and string. Add a pop of color with red, or get a sleek look with black string.
Earrings are important! Check our our latest article to learn how earrings can instantly make your outfit look more expensive.