Oh how I long for a pair of chunky loafers. They're super stylish, on trend, and — practically speaking — sturdy to wear in all kinds of weather. Even better, the classic loafer silhouette is versatile enough to anchor shorts, jeans, or skirts.
This shoe style has been on my wish list for more than a year. I've been hunting for just the right pair. You know, the shoe that's affordable but also meets my style requirements. Fortunately for me, there is suddenly more selection in the budget chunky loafer scene. That's what happens when a shoe style finds its way into the fashion limelight.
Do you wanna shop with me for lug loafers that won't break the bank? Let's get into it. Read on for a closer look at the chunky loafer, plus five styles that are sure to up your style game this season.
What are chunky loafers?
Chunky loafers are a slip-on shoe with a thick rubber bottom. According to liveabout.com, the loafer style is a soled offshoot of the moccasin. The style has evolved over the years into several notable variations — including the penny loafer and the uber chic Gucci loafer.
Generally, loafers have no laces or fasteners, but they do have a prominent tongue and, often, an embellishment across the top of the foot. That embellishment could be a leather strip with a cutout (to hold a penny!), or a thick metal chain.
Chunky loafers, aka lug sole loafers or platform loafers, add a thick rubber bottom into the mix. And that punk-rock sole teamed with a classic shoe style is a combo fashion gals are loving this season.
How to wear platform loafers
You can wear platform loafers so many ways. Here are four chunky loafer outfit ideas:
Get preppy. Pair lug loafers with tapered trousers and an oversized blazer.
Get punk. Try skinny jeans with a knee-tear and a loose, off-shoulder t-shirt.
Get feminine. Chunky loafers add a touch of the unexpected to any sleek, belted-waist, floral dress.
Get leggy. Wear a short skirt and button-down, tucked-in top with your loafers.
There aren't many rules to wearing chunky loafers, which is one reason why they're so fun. The main thing is that they are a bulky style, so that requires some balance. Skip the flare jeans or any pant that falls below your ankle. But say yes, all day long, to straight-legged, crop- and ankle-length bottoms.
As for socks, a no-show style is an easy choice. Or, if your legs are bare from the knee-down, go bold and wear a bright, patterned sock. And be ready to soak in all the attention you get.
Best budget-friendly chunky loafers for women
1. Comfortable in cream
The Vionic Women's Charm Cynthia Lug Sole Slip-On shoe perfectly combines fashion and function. Australian podiatrist Dr. Phillip Vasyli created the Vionic brand to deliver comfort and support to the feet.
As a result, this Vionic shoe has superior arch support, a reinforced heel counter, and a deep heel cup to provide superior comfort and support. Crafted with quality materials, this loafer is durable and versatile enough for everyday wear.
And did you notice how stylish it is? Available in wear-anywhere cream, you can slip into this shoe on the regular, all year round.
2. Cute in crocodile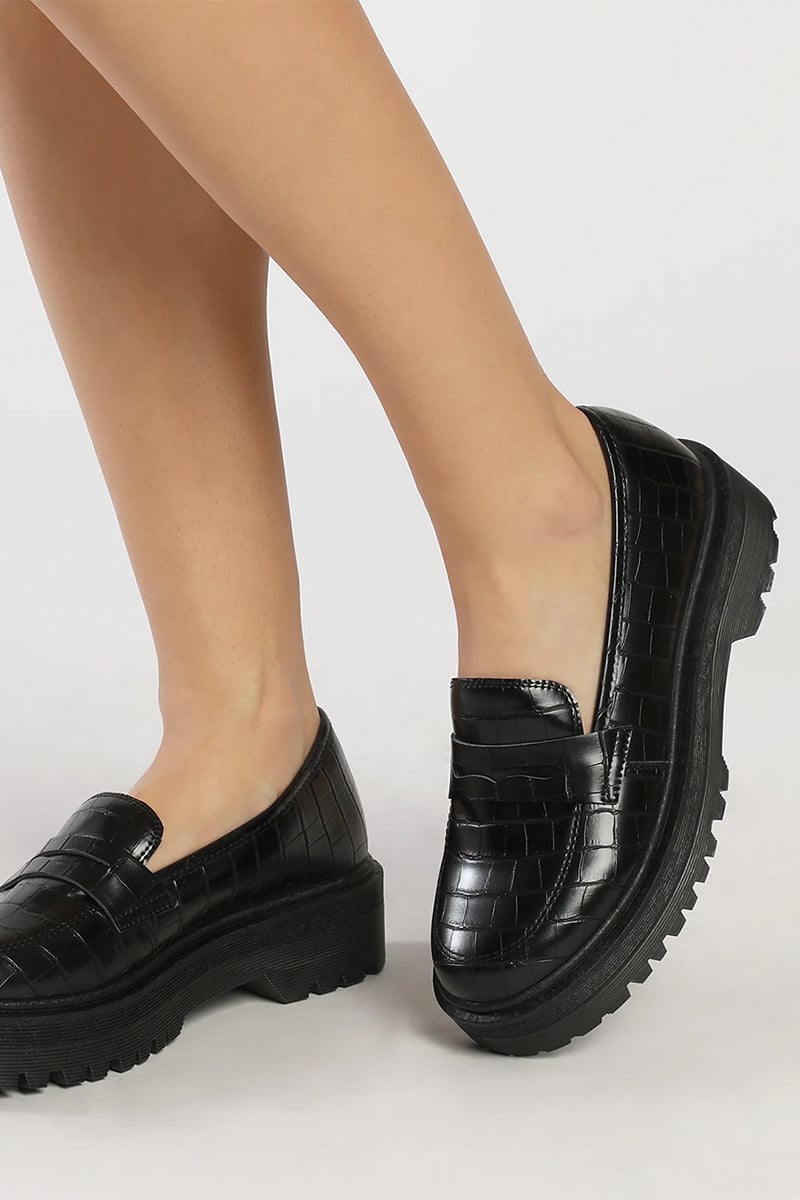 The Maysie Black Crocodile Embossed Flatform Loafers from Lulu's have a shocking price tag, in a good way. You can pick these up for a mere $39. For real. Honestly, I'm considering buying more than one color at that price.
The style I like most features a rounded toe, a fun embossed crocodile texture, and a 1.5-inch platform sole. If you're not sure you can pull these off, see the real customer photos on Lulus.com. Truly, anyone can wear this fun shoe style.
3. Noteworthy navy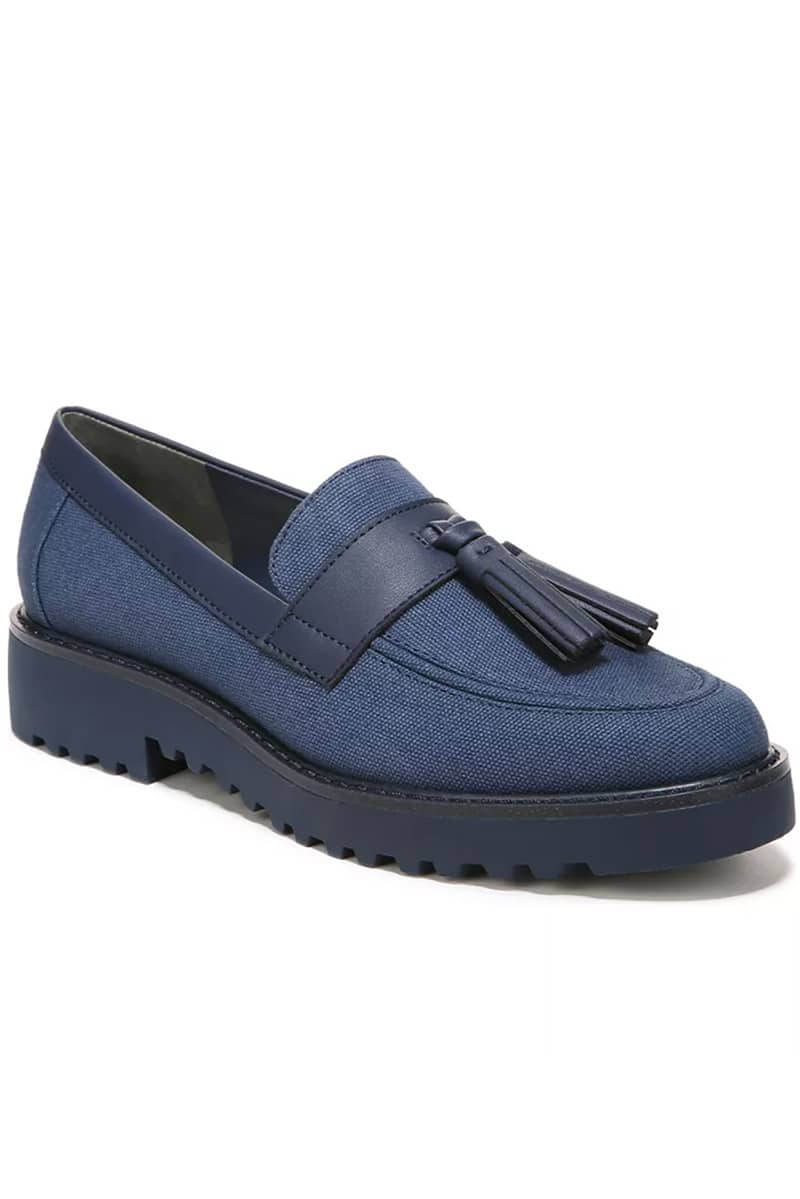 Don't you love appropriating old-school, business-man fashion? Yeah, me too. The Franco Sarto Carolynn Lug Sole Loafers does just that. It's the shoe of conference rooms in high-rise buildings — but modified to suit a stylish lady's tastes.
The result is a navy slip-on shoe with a tassel that you can dress up or down as needed. The chunky bottom shows everyone you mean business, and not in the 9-5 kind of way.
Get these shoes in your rotation for $110.
4. Bring on the black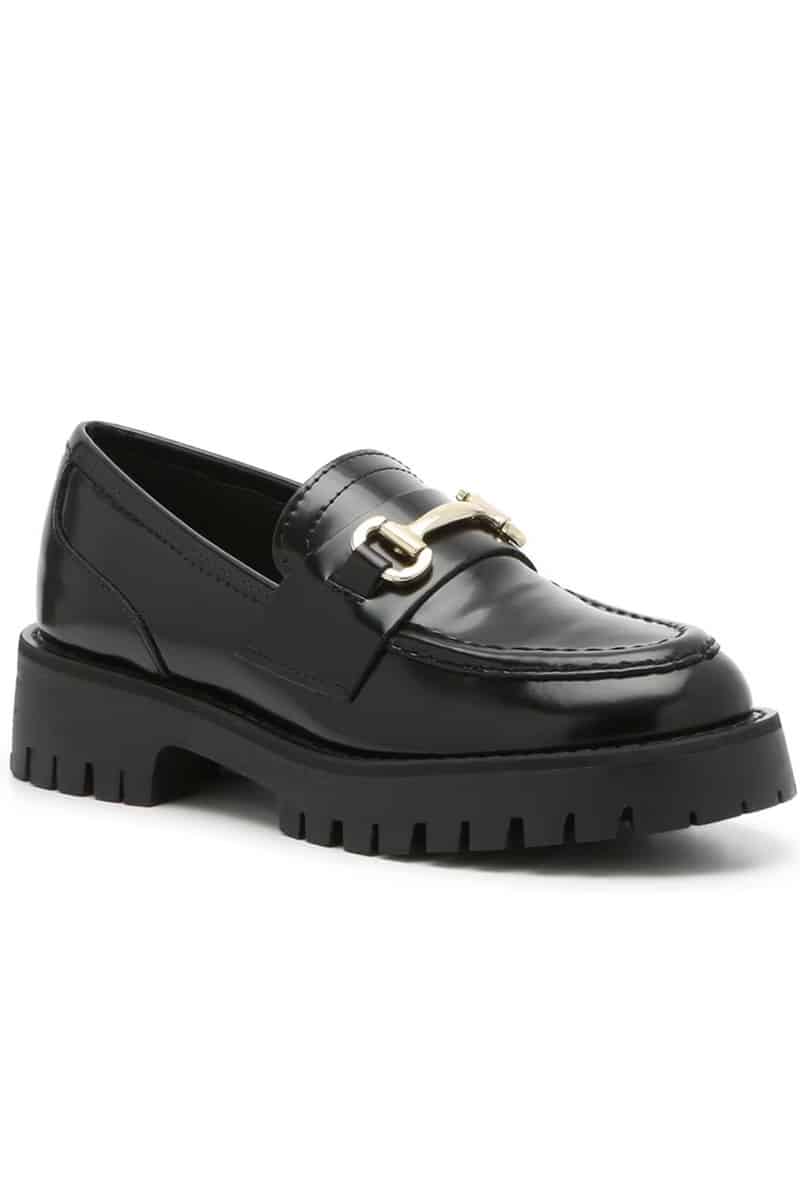 The Steve Madden Lando Loafer is a classic style, upgraded with an aggressive bottom and metallic hardware bit. It's edgy but completely on trend at the same time.
The shoes features synthetic lining, a lightly padded footbed, a 1-inch platform, plus a 1.5-inch block heel.
5. Wedge wonderful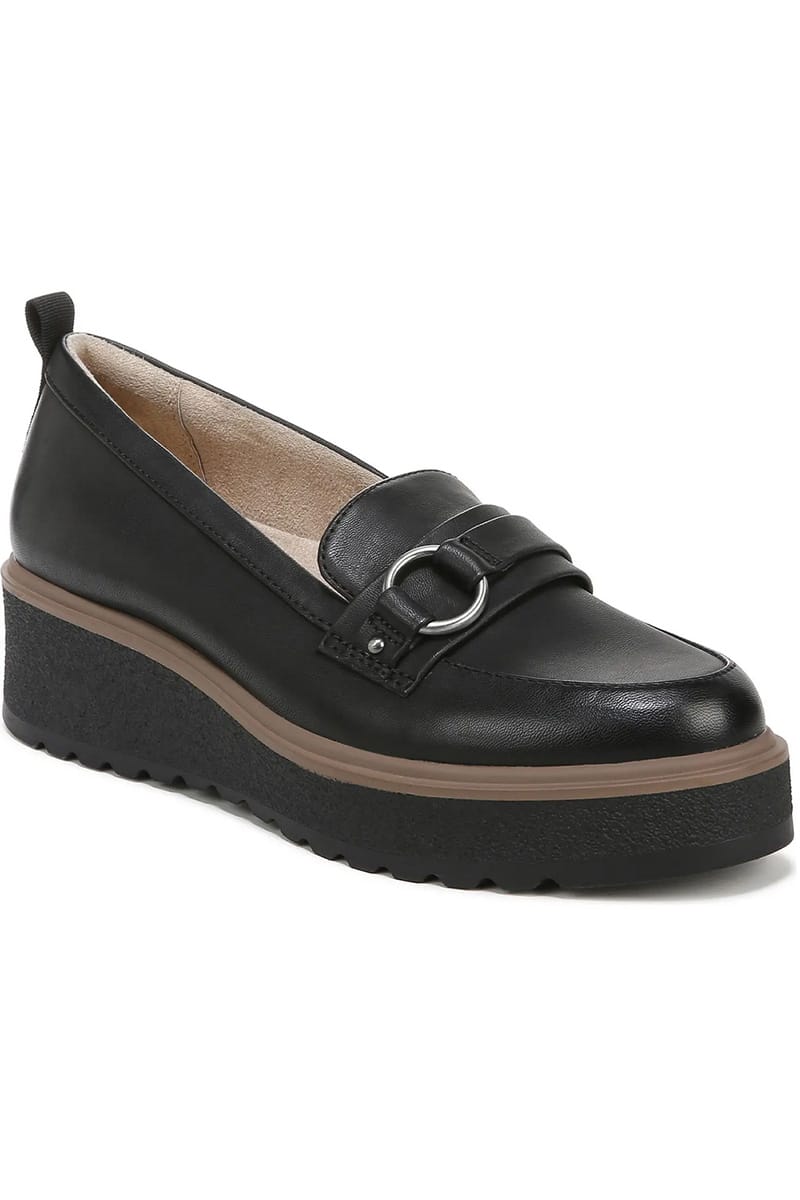 Natural Soal's Joya Loafer has a foam, wedge-style heel and lugs. If you're after a shoe that'll give you an imposing height, this might be it. A 1.24-inch platform and 2-inch heel might have you looking basketball players in the eye, depending on your starting point. The only thing better would be a platform sneaker, in case you want to handle the ball, too.
The shoe also has a memory foam insole for extra comfort. That, along with the metal hoop on the vamp plus the two-tone styling sets this loafer apart from the rest.
Get your chunk on
Try a pair of chunky loafers this season, to add edge and sophistication to your wardrobe. Whether you like a classic penny loafer or an aggressive lug slip-on, this style will refresh your go-to outfits in the very best way.