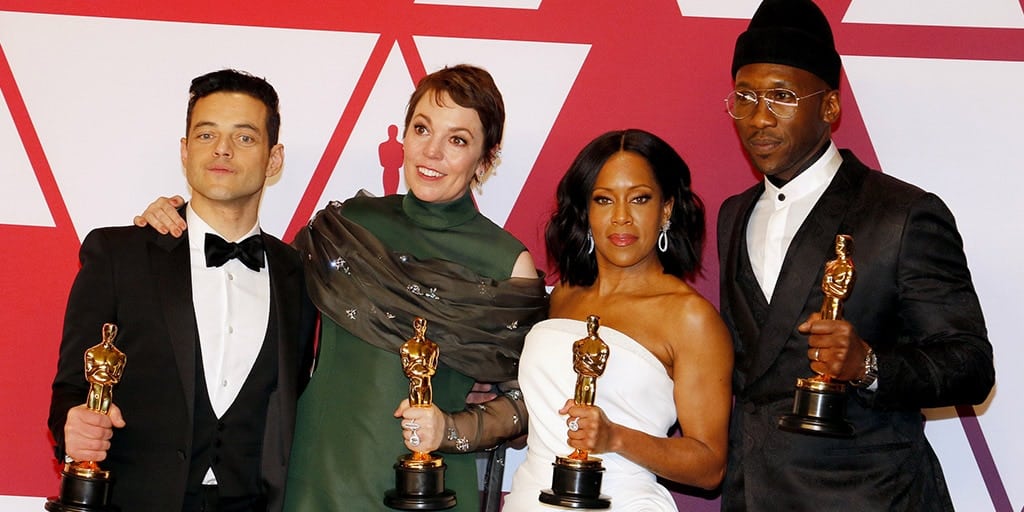 This post may contain affiliate links, which means I earn a small commission if you click and buy something (at no cost to you). See our privacy policy.
The first-ever, host-free Academy Awards are over — and by all accounts, the concept went over pretty well. Turns out, the lack of a show leader to steal the spotlight allowed us to appreciate all those other special moments: that steamy duet Lady Gaga shared with Bradley Cooper, the iconic moment Tina Fey, Maya Rudolph, and Amy Poehler took to the stage, a raucous Queen performance featuring Adam Lambert, and so many more special snippets.
Yet for us, it was all about the fashion and beauty looks that reigned supreme. Here are a few of the most exciting.
Best Oscars 2019 Fashion Moments
The Necklace That Shocked the World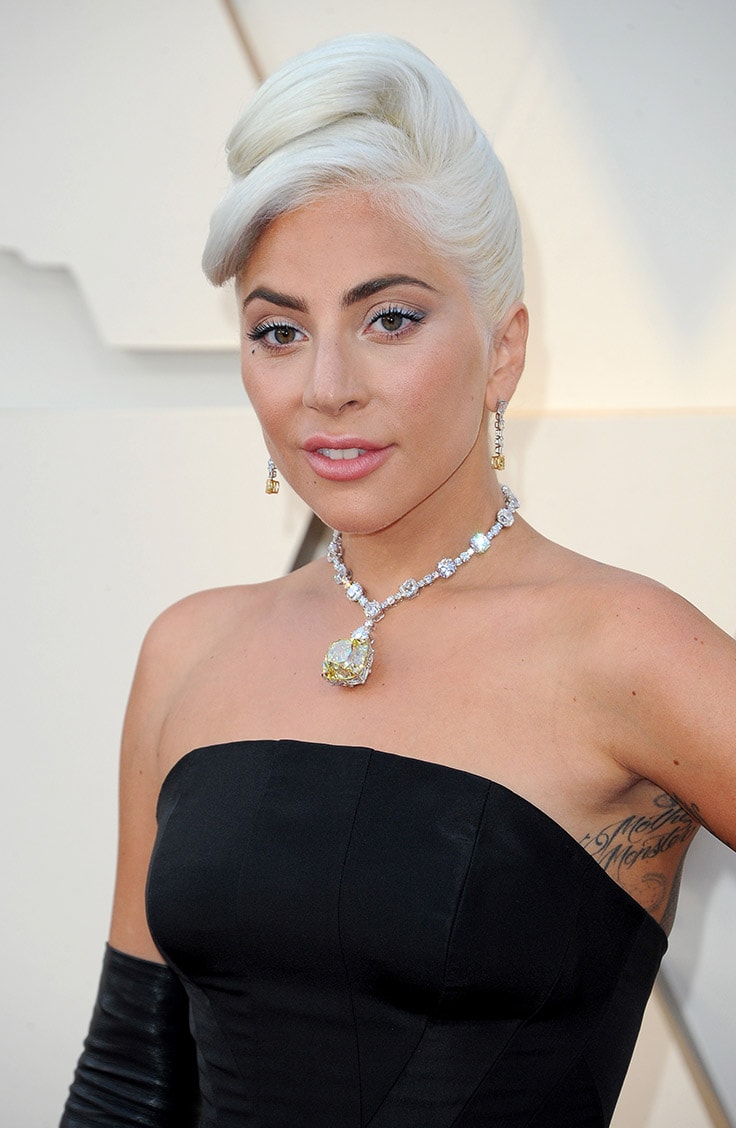 You may not have even noticed the necklace if you were too taken by said duet. But if you caught a glimpse of Gaga on the red carpet or accepting her award, you probably took a peek at that head-turning $30 million, 128.54-carat Tiffany diamond necklace.
The real headline here? This yellow diamond necklace has history. It was discovered in South Africa in 1877, displayed at the Chicago World's Fair in 1893, and adorned Audrey Hepburn's neck when the famed actress promoted "Breakfast at Tiffany's."
The Pink Dress on the Red Carpet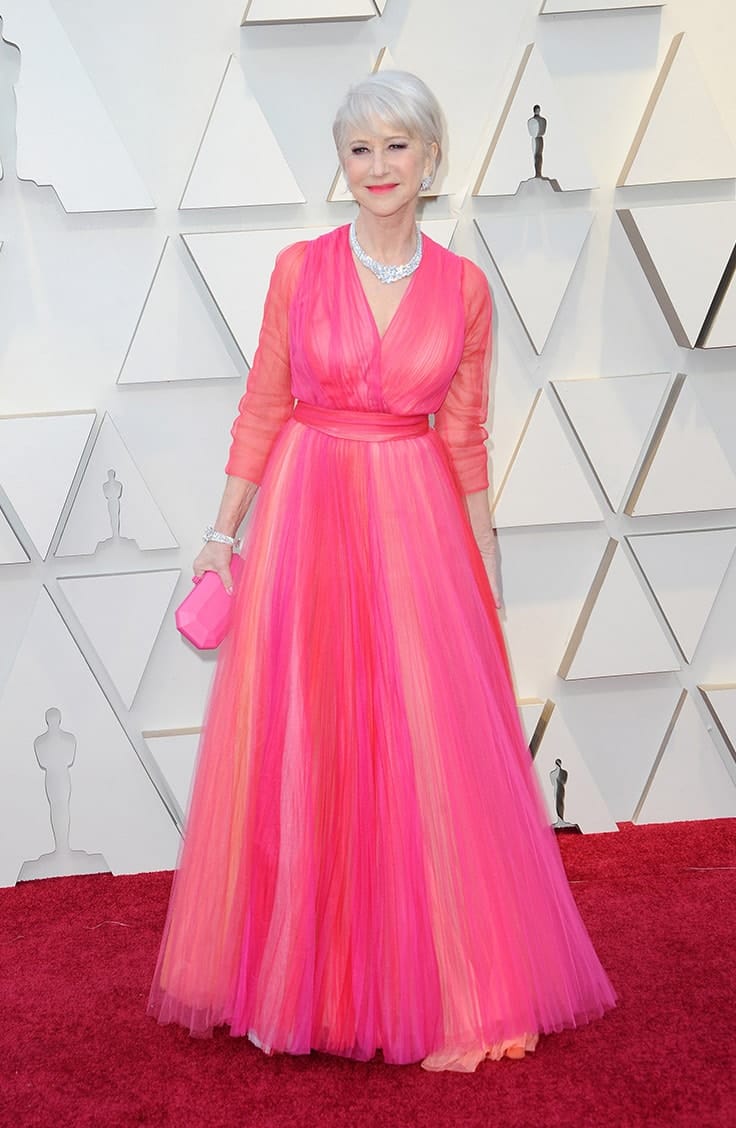 Sweeping trends in both fashion and interior design this year, pink is a major player across the board. Is it any wonder that the Oscars' best dressed — likes of Dame Helen Mirren, Julia Roberts, Sarah Paulson, Gemma Chan, and Kacey Musgraves — all wore different iterations of the sweet hue?
The beauty is that in 2019, it's not all sweetness and light. Pink is a little more fiery and feisty when you choose one with a magenta undertone. But then, it can also be downright twee in the right shade of bubblegum.
Try the Bobeau Solid Dolman Sleeve Faux Wrap Dress ($29.97) to make your own showstopping statement.
The Brilliance of Sparkling Hair Accessories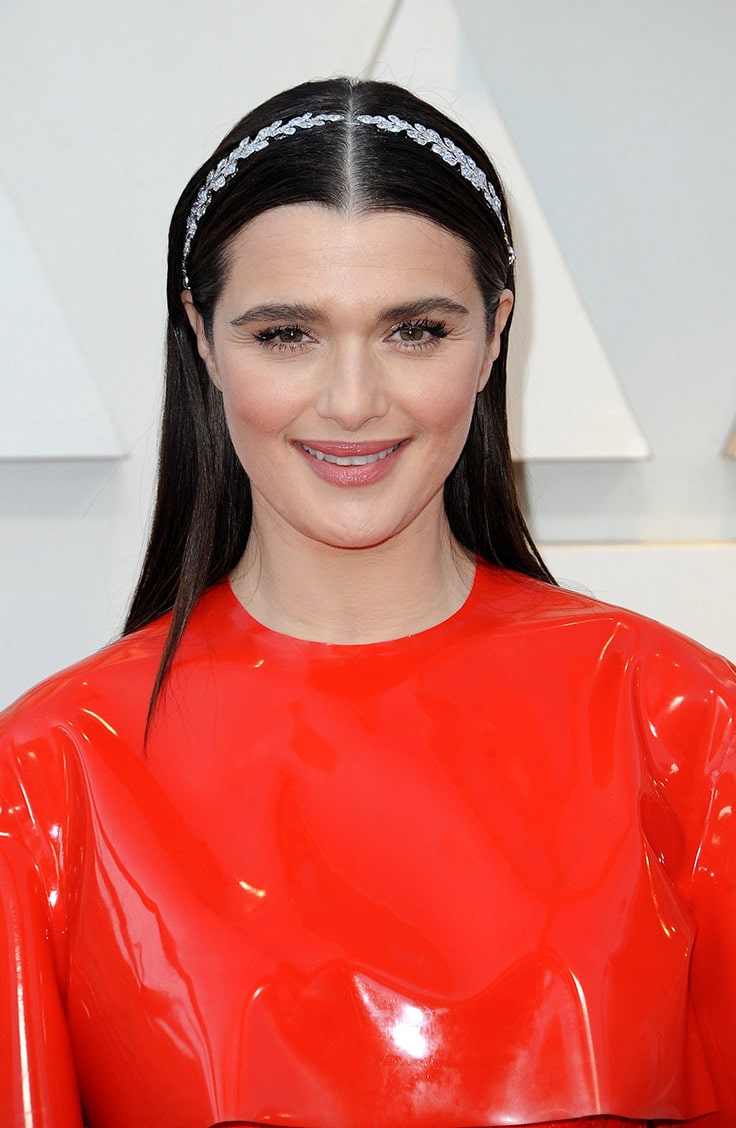 Even if you wore the simplest dress in the world, the addition of a gleaming hair accessory would easily and instantly elevate your look. Rachel Weisz, for example, wore her hair parted down the middle and accented it with a pair of vintage Cartier brooches circa 1903. Elsie Fisher showed a youthful look courtesy of a pair of shimmering hairpins that effortlessly held her bob away from her face. Danai Gurira graced the show in an antique gilded headband.
Try the BHLDN Fianna Hair Pin ($55) to add a lovely finishing touch to your next evening out.
The Quirky and Unexpected Accent Pieces
Having fun with fashion is basically the only "real" rule. You should always wear what makes you feel comfortable and confident.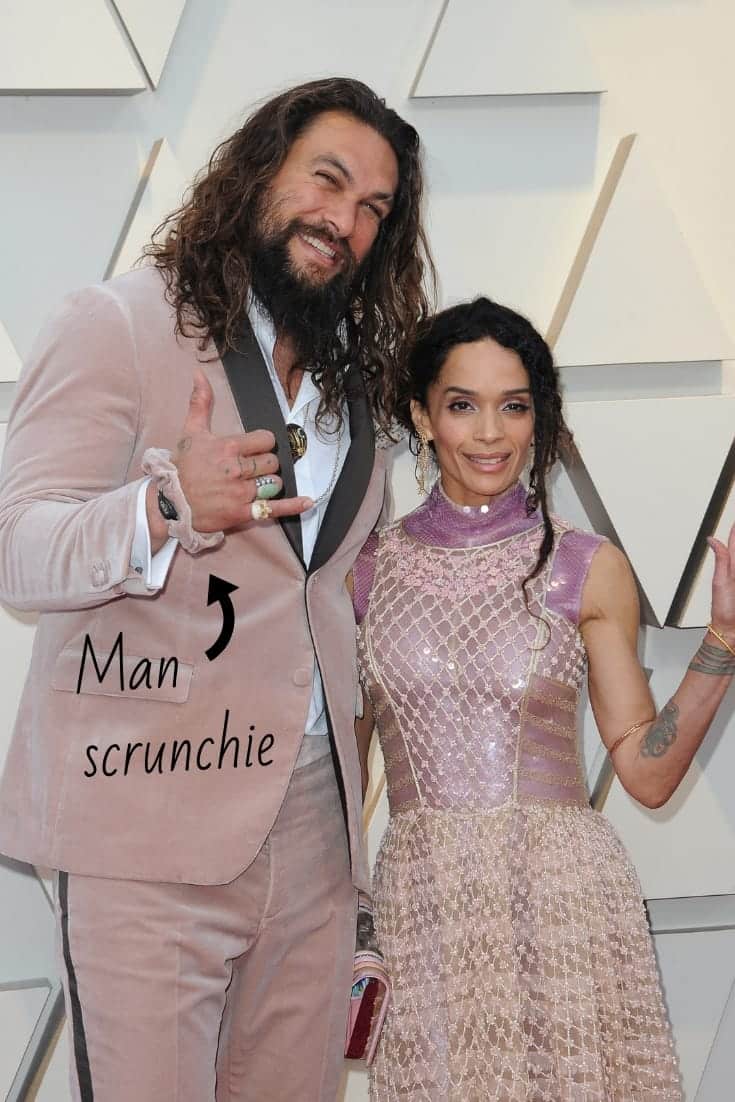 For some attendees, that translated into brow-raising accessories that were a little out of left field. Take, for example, the mauve-pink Fendi scrunchie that Jason Momoa wore to match his luxe suit. And peep the gold flask masquerading as a clutch that Awkwafina paired with her equally amazing pantsuit.
The moral? Wear what you want.
The Suddenly Sharper-Than-Ever Bob
The bob haircut is one that's about as timeless as you can imagine. That's great news if it's your favorite style and you want to stick with what works best for you.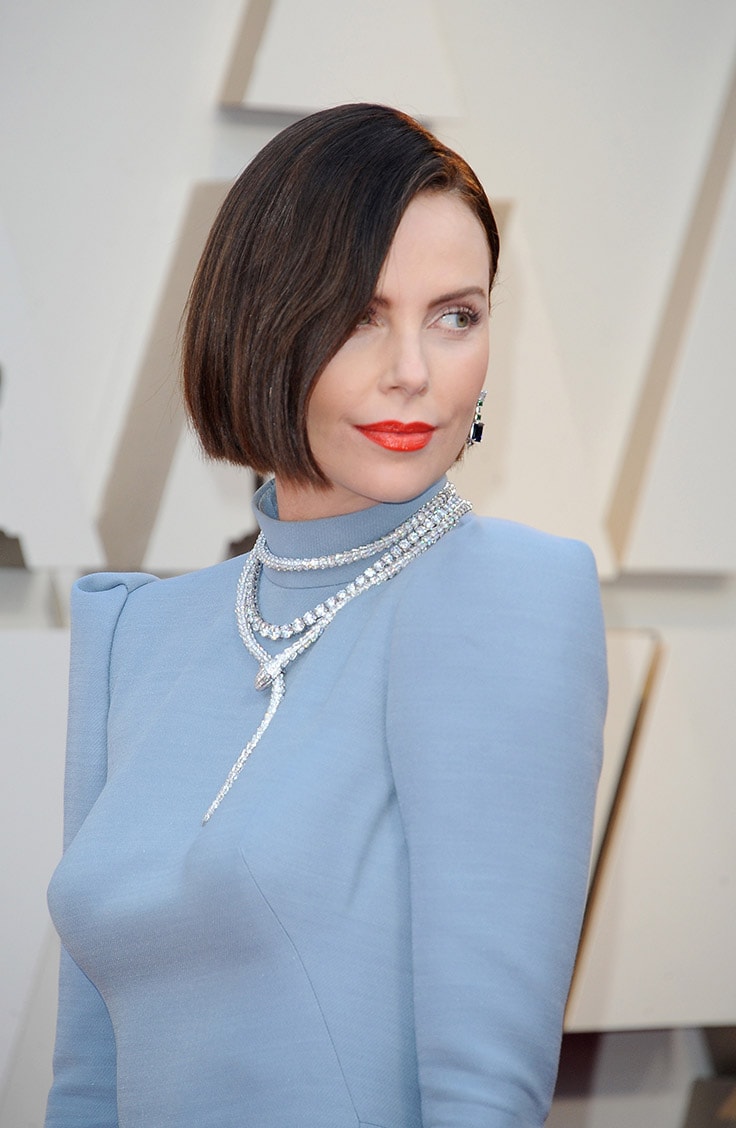 But if you're ready to make a change this spring, consider taking your cue from Irina Shayk, whose sleek bob somehow gleamed beneath the lights. Or go an even more adventurous route like Charlize Theron, who showed off a dramatic, dark brown shade that contrasted beautifully with her pale blue Dior dress. And Emilia Clarke swapped her trademark blonde mane for a polished brunette bob.
Looking for our take on Oscars best dressed celebs? Find it