This content may contain affiliate links. Please see our disclosures for more information.
The Deal: Shop MICHAEL Michael Kors Shoes on Sale at Nordstrom
The Lowdown: We're huge fans of Michael Kors and we'll jump at the opportunity to purchase his more budget-friendly lines, like MICHAEL Michael Kors. The guy knows women's shoes — he produces unique, yet versatile footwear for us fashionistas, and now you can get 'em for way less. Check out MICHAEL Michael Kors Shoes on sale now at Nordstrom.
Shop: MICHAEL Michael Kors Shoes at Norstrom
Our Picks: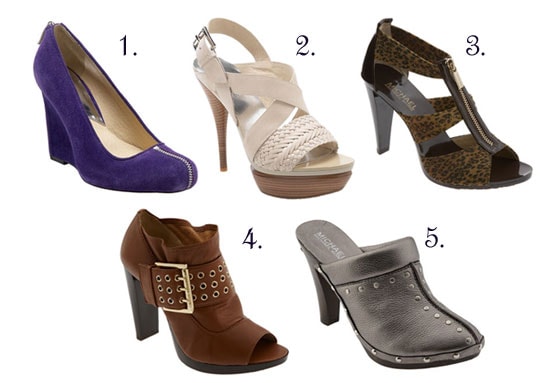 1. MICHAEL Michael Kors 'Parker' Wedge Pump, $74.90

2. MICHAEL Michael Kors 'Juniper' Platform Sandal, $74.90

3. MICHAEL Michael Kors 'Berkley' Sandal, $48.90

4. MICHAEL Michael Kors 'St. Marks' Open Toe Pump, $84.90

5. MICHAEL Michael Kors 'Astor' Clog, $59.90