This post may contain affiliate links. See our privacy policy.
If you want to visit the maximum number of countries in a short period of time, then Europe is calling. It's the continent with the largest number of countries complete with different languages, cultures, and moral values.
Every city has its own style vibe, too — which is good and bad. Good, because you can stretch your own fashion boundaries. But bad because a suitcase only holds so much stuff.
This leads us to the challenge we've accepted: solve for what to wear in Europe by picking 20 pieces (or less) that'll get you stylishly through visits to nine of Europe's most popular cities. You'll look amazing and you won't be lugging a bunch of heavy bags stuffed with clothes you don't end up wearing. Enjoy!
1. What to wear in Amsterdam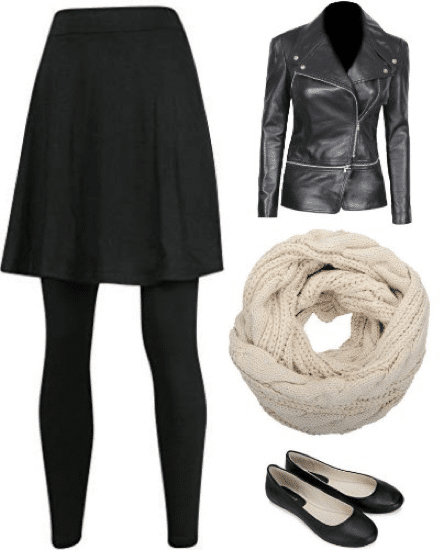 Amsterdam weather and temperatures can be unpredictable. For that reason, we recommend having a leather jacket on hand to keep your body temperature constant. Underneath, team a t-shirt, skirt and leggings or footless tights. Add in a scarf and a comfy pair of flats and you're ready to go.
2. What to wear in Barcelona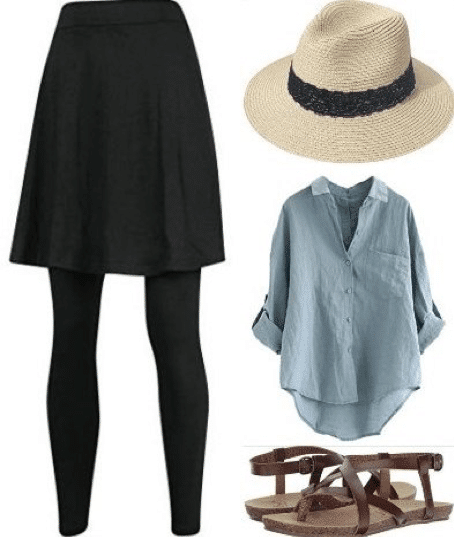 Barcelona is a vibrant, multi-cultural city, and a perfect opportunity to add some variety to your look. A lightweight, button-up shirt, sun hat and sandals matched up with your black skirt is just right. Leave the tights in your room if it's warm.
3. What to wear in Berlin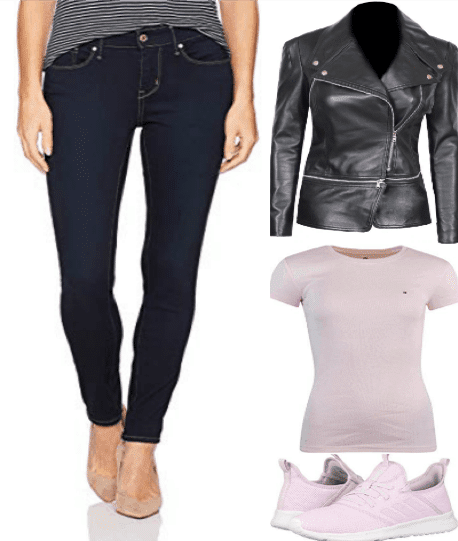 Feel right at home cruising the streets of Germany's capital in your black leather jacket with dark wash jeans, plus a crew neck t-shirt and comfortable sneakers.
4. What to wear in Budapest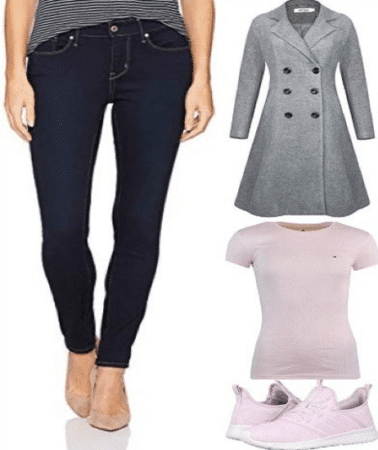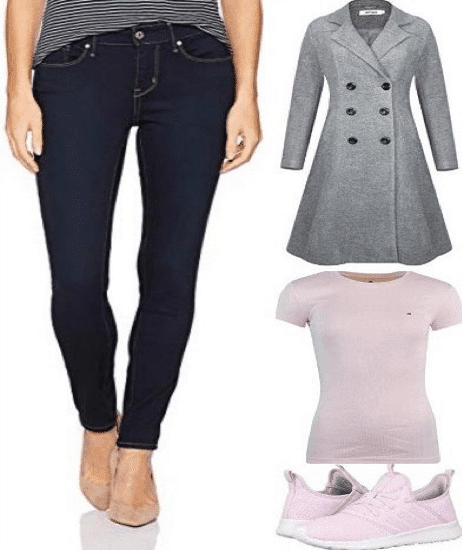 The capital of Hungary was formed as a city by connecting two towns with a bridge. When in Budapest, swap out the leather jacket for a longer coat to keep you warm.
5. What to wear in London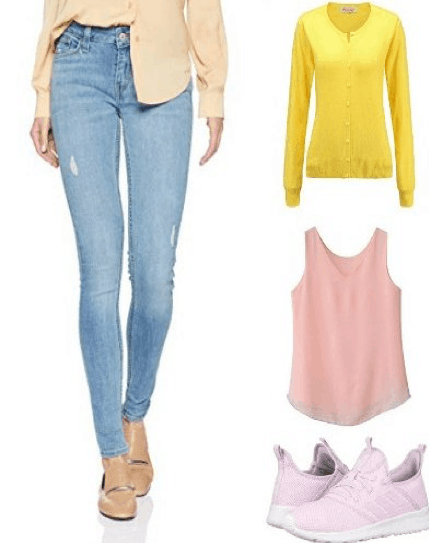 London may have its share of fog, but you don't have to dress in greys to match. A pastel tank under a bright sweater, along with your favorite sneakers and blue skinny jeans will be just right.
6. What to wear in Paris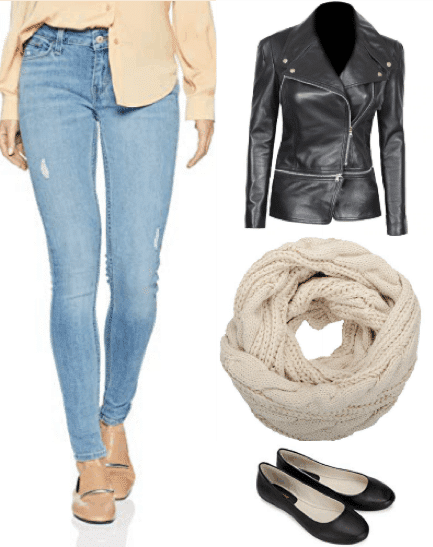 In Paris, the city of romance, leather is always in style. Your blue skinnies, black leather jacket, scarf and flat black shoes combine for a look that's at once edgy, casual and pulled together.
7. What to wear in Prague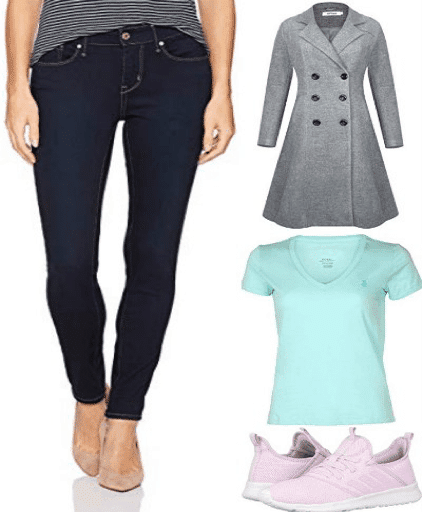 The city of hundred sires is known for its historical buildings. Oh, and the cold wind. For a trip to the capital of the Czech Republic, don a long wool coat, v-neck t-shirt, dark-wash skinnies and sneakers.
8. What to wear in Rome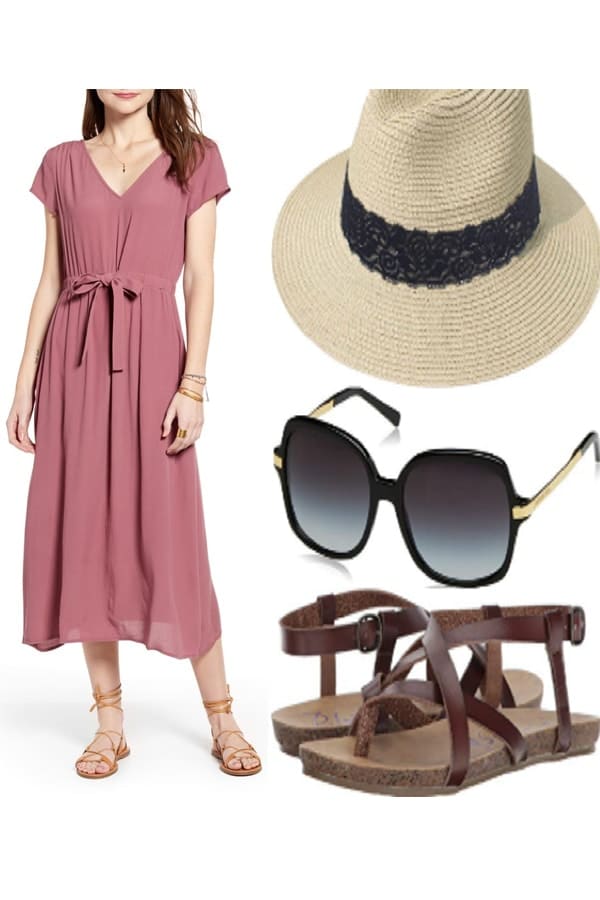 When in Rome…there isn't a strict dress code for Rome itself, but many of the historical sites do have dress codes. At St. Peter's Basilica, for example, women must have shoulders and knees covered. Be sure to pack a midi dress with sleeves — you can wear it with sandals, sunnies and your sun hat.
9. What to wear in Zurich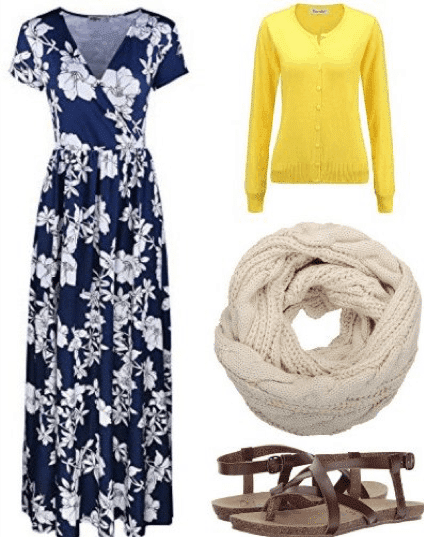 Sophisticated and elegant are the names of the game in Zurich, the global center of finance and banking. Achieve that look with a maxi dress, bright sweater, scarf and sandals.
There you have it: these nine outfits define what to wear in Europe in a convenient, mix-and-match kind of way. Nearly all of these 19 pieces should fit into your carry-on, which leaves almost an entire checked bag for your makeup and hair dryer.