The other day, I saw the most exciting thing: tulips just beginning to sprout from the cold, grey dirt. That's my cue to celebrate the survival of another winter. Those tiny, bright green stalks also signal the impending arrival of spring's color showcase. Soon enough, dazzling blooms everywhere will have me wondering why I don't have more pastel accessories in my wardrobe.
If you've been around Budget Fashionista for a while, you've heard this advice before — investing in accessories is the most cost-efficient way to keep your style game strong as the seasons change. And being in a soft and feminine kind of mood, we shopped the season's best pastel accessories. Here are five of our favorites.
5 Pastel Accessories to Love Now
Sunnies for the season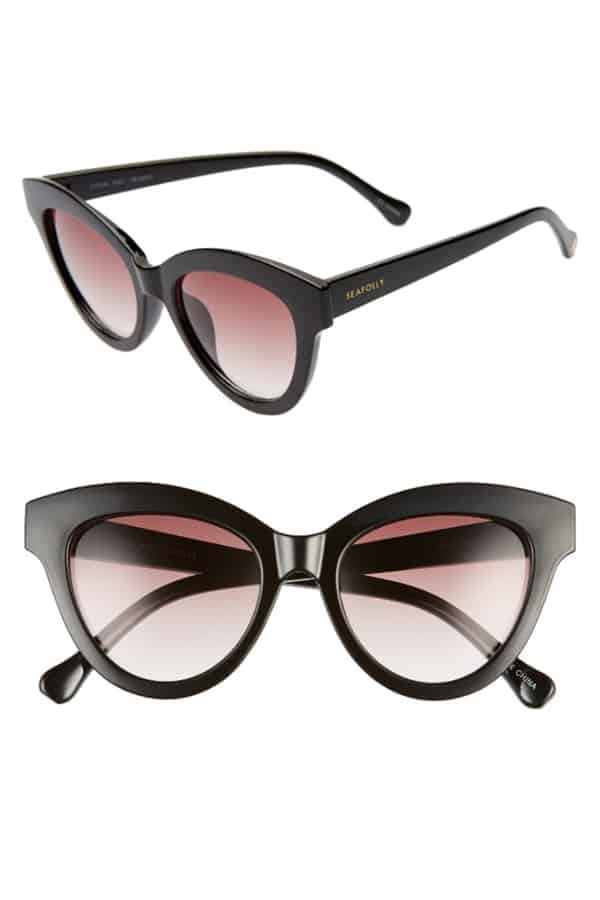 As the sun finally starts to make an appearance again, eye protection is important. We're head over heels for these cat eye lilac sunglasses by Seafolly. They have a modern, glamorous look that is somehow just casual enough to work with anything in your wardrobe. The gorgeous shade of lilac is a welcome change from your basic black pair of shades. And, with 100% UV protection, these pastel pretties are as functional as they are stylish.
I bet you think this scarf is about you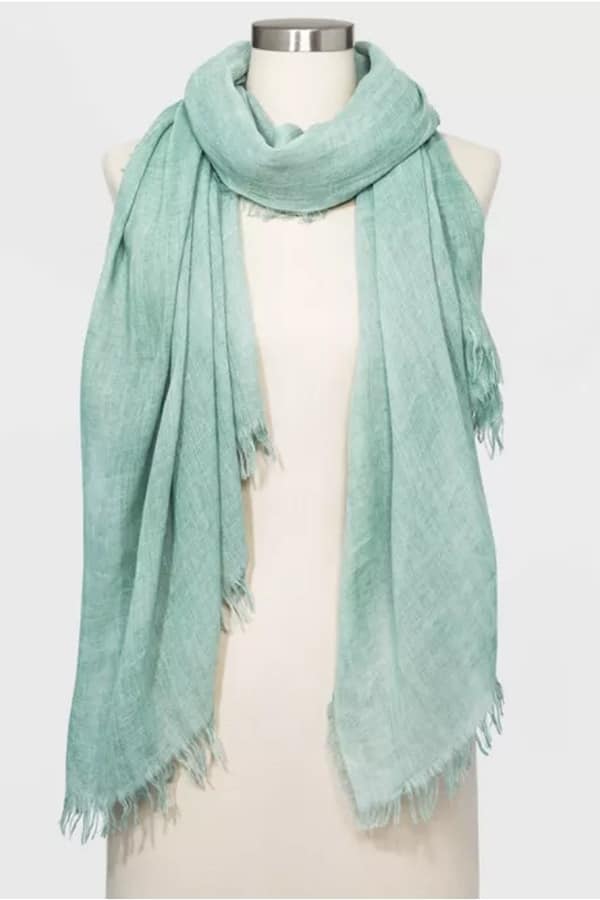 No spring accessories collection is complete without at least one lightweight scarf, and this mint offering by Universal Thread hits the mark. It's the perfect weight to give you a bit of warmth on chilly days without making you break a sweat. And, it's sized to work as a wrap around your shoulders if you need it.
Putting the essentials within reach
Most of us carry around gigantic purses, filled with enough stuff to see us through the zombie apocalypse. But when you're looking to keep it simple and just bring the essentials, you'll be glad to have this blush pink wristlet by Stella & Max in your wardrobe. Among so many great Target accessories, this one is a standout.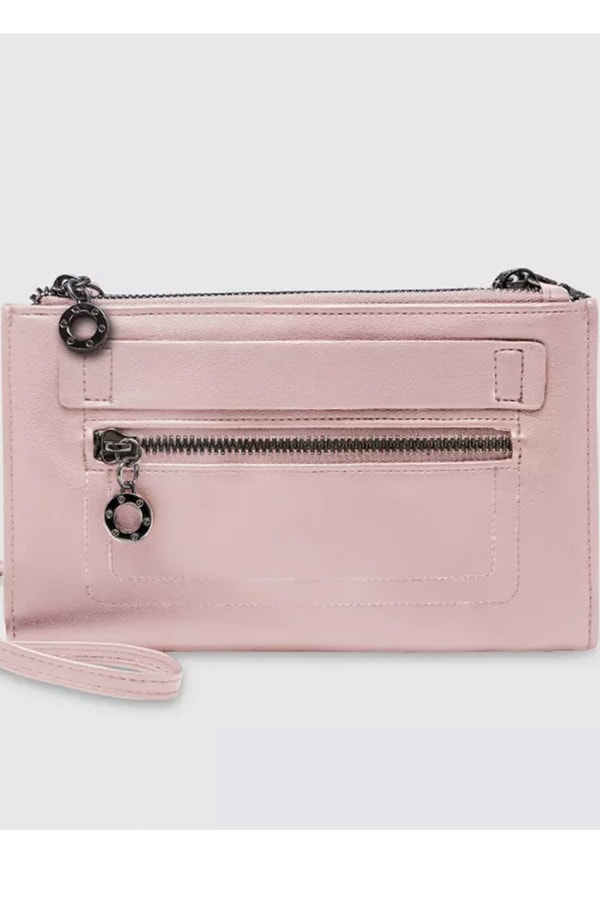 With enough room for your phone, lip product for touch ups, cash, cards, and your keys, you'll have everything you need to head out the door most days. It even comes with a detachable strap, so you can carry it over your shoulder or wear it as a crossbody.
The only jewels you'll need
Some days the only accessory you need to be a true fashionista is a good pair of earrings. We love these turquoise beaded dangle earrings from Anthropolgie for any occasion.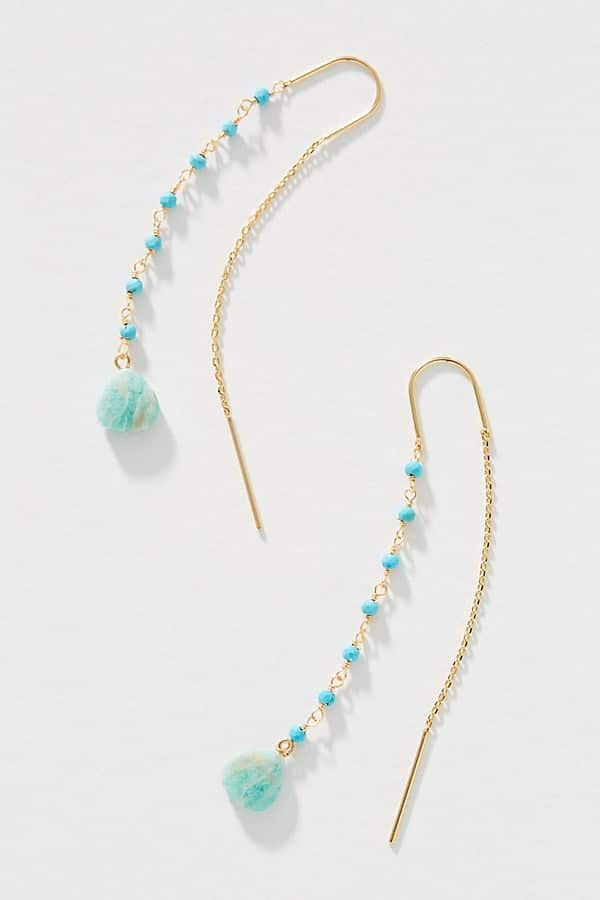 Whether you're headed to a wedding or the cafe to meet a friend on the weekend, they're never too much or too little. If turquoise isn't your color, they also come in light pink and yellow. Is it wrong if we want one of each?
Happy feet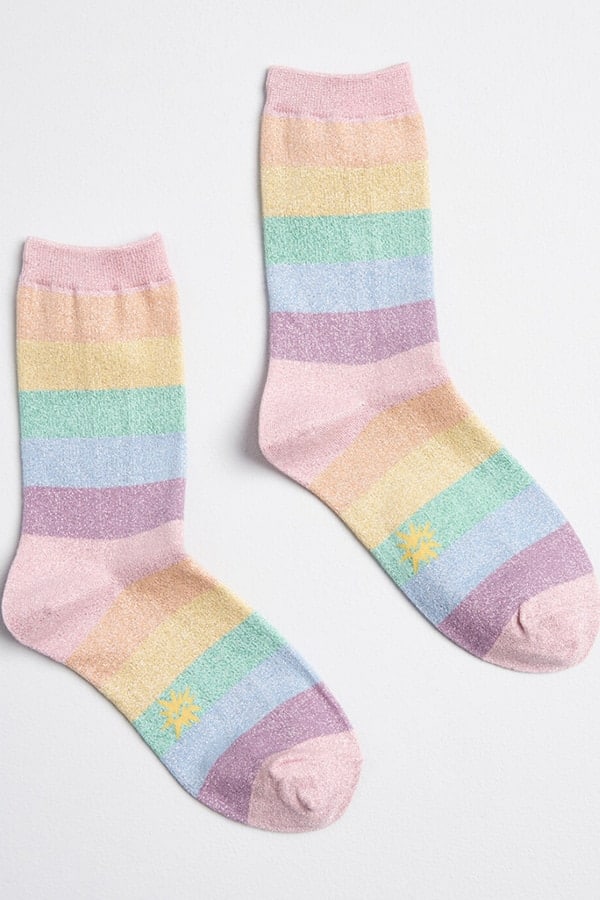 Even if you're the only one who sees them, there's nothing quite like wearing a pair of cheerful socks to make you smile throughout the day. These shimmery pastel rainbow striped socks from Modcloth will make you and your feet happy no matter what the day is throwing your way.