This post may contain affiliate links. See our privacy policy.
Oversized saggy jeans, shapeless cargo pants, and messy flannel are three fashion trends from the '90s we'd like to banish forever. But mini backpacks? We'll take them back in a second.
The time is right for the mini backpack to make its return, too. Since 2017, celebs have been donning ultra tiny handbags — purses too small to hold anything but Derek Zoolander's phone. That trend can be largely credited to label Jacquemus and its Le Chiquito bag. Le Chiquito measures a ridiculous 5.3cm by 4.3cm by 1.5cm and carries an equally ridiculous price tag of $270. Despite the bag's total uselessness, it's been popular enough to pave the way for other small bags, including the mini backpack.
And for that, we are grateful. The celebs can have the tiny purse that carries nothing. In the meantime, I'm reaching for a mini backpack that holds my lip color, ID, and phone, and then I'm heading out for a day of hands-free fun. Here are four little backpacks I've got my eye on right now.
4 Mini Backpacks to Wear Now
1. A true throwback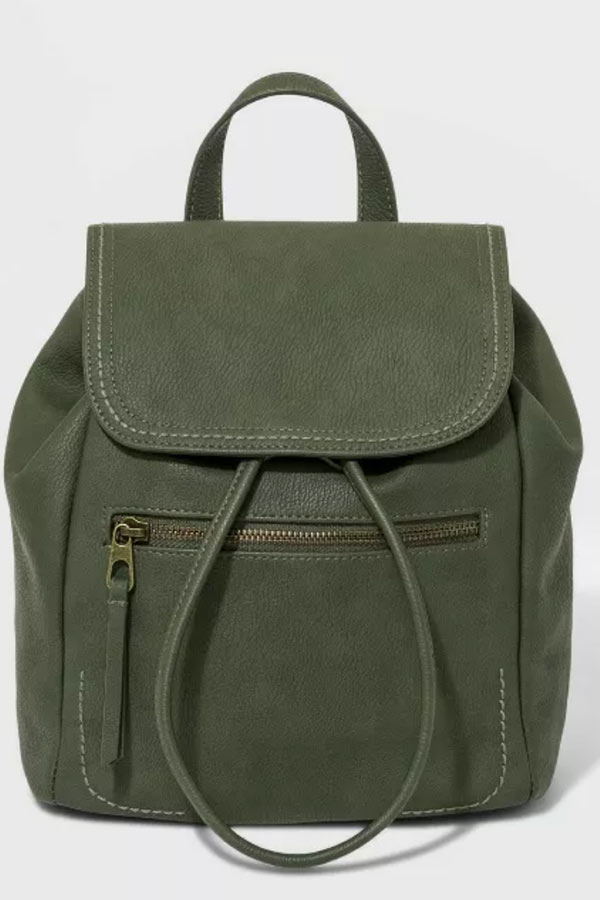 This mini flap backpack by Universal Thread in green is so perfectly '90s, we can practically smell the Pearl Jam concert just looking at it. Though it comes in several colors, we think the pebbled faux leather material looks almost like suede, making it seem even more like an old-school essential. If you're looking for an option that's perfect for casual outfits, this fits the bill!
2. Pretty mini in pink
If Cher Horowitz were dazzling us with her magical moving closet in 2020, we'd like to think we'd find this ASOS blush pink mini backpack somewhere among her designer duds. The padlock detailing gives it an extra '90s kick, reminding us of those diaries with the wimpiest locks ever.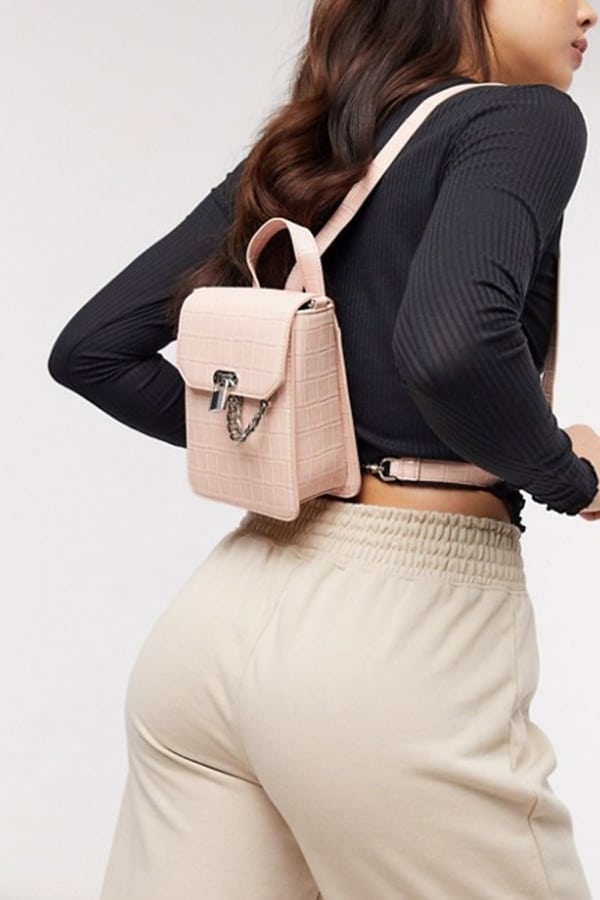 This backpack would be fine dressed down, but we can't help picture it being the perfect hint of color in a chic, otherwise all-black outfit. Find it one of our favorite online shops for trendy stuff, ASOS.
3. A classic designer look for less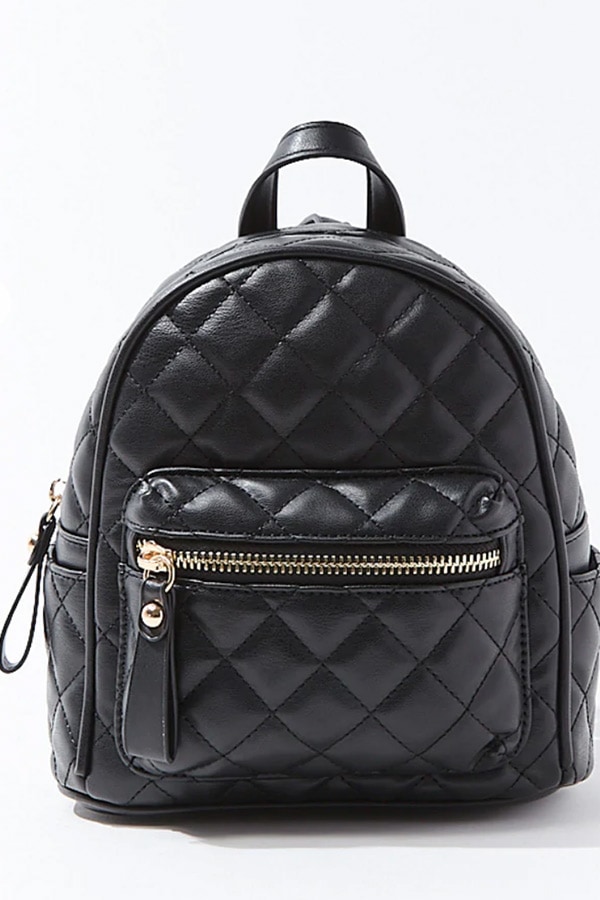 If you have always loved the look of a classic quilted Chanel bag but you're not on a Chanel budget, you may go gaga over this quilted mini backpack from Forever 21. This bag is super sophisticated without being stuffy, yet still a bit rock-and-roll when you need it to be. If there was a mini backpack version of a Little Black Dress, this would be it!
4. For your inner child
Juggling work and your other adult responsibilities, it's easy to forget that style doesn't have to be so serious. When you want to let your hair down and whimsy shine, this glitter kitty mini backpack from Zara is here to get the job done.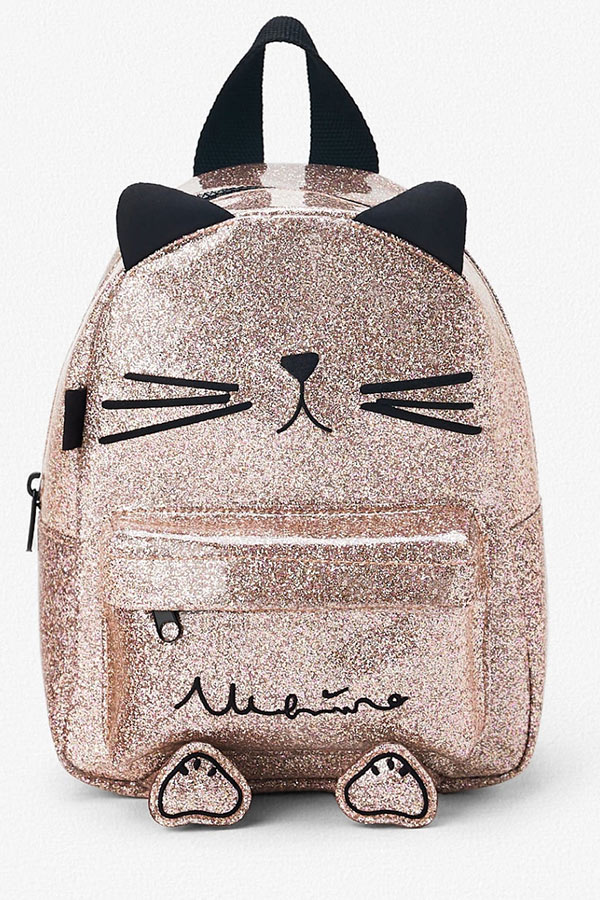 We're not sure if it's the adorable ears or feet or all of the glorious glitter, but we can't help but smile when we see this fun bag. And sometimes that's the most important fashion statement you can make.