This post may contain affiliate links. See our privacy policy.
The name alone is enough to conjure images of the famed double G logo and sleek, timeless accessories. Yet Gucci is so much more. The Italian luxury fashion house is a Florentine dream, rife with ready-to-wear creations that are wearable off the runway — along with those glamorous pieces that solidify the brand's reputation as a high-design powerhouse.
Also noteworthy is the composition of the iconic brand's celebrity fan base. It reads like a who's who of the entertainment industry's biggest and most fashionable stars.
History of Gucci
Founded in 1921 by Guccio Gucci, the company was born of an appreciation for immaculate leather workmanship. As the story goes, Gucci spotted travelers carrying high quality luggage in Paris and London. It inspired his visions, and he returned to his home of Florence to open a shop dedicated to similarly crafted pieces.
As Gucci's product selection grew, so too did the brand. Before long, storefronts popped open all over the country — including in naturally fashionable neighborhoods in Rome and Milan.
Throughout the 1990s and 2000s, the Gucci company opened numerous stores worldwide. The group even acquired part ownership of other high-end labels as its business acumen grew; before long, the company held bragging rights for companies like Bottega Veneta, Yves Saint Laurent and Balenciaga.
What Makes Gucci Special
It takes moxie and experience for such a storied brand to remain relevant in today's fast-paced, often fickle world. Fleeting trends make it difficult for anyone to latch on for long, yet Gucci has staying power for one reason alone: pure quality and an ability to connect with audiences on a digital level.
Gucci designers understand the value of a good thing, and remain true to the brand's classic, flawless roots even today. Yet in the mix are also a wide range of dramatic, sophisticated pieces that capitalize on current trends — and, indeed, set the tone for many of the modern-day looks that capture the hearts of fashion mavens around the globe.
There's a certain irreverence about the brand's newest designs, which feel almost quirky and bohemian. It's a brash and bold reinvention for a brand largely associated with insanely luxe products, like horsebit loafers, crocodile handbags and diamond belts. But even this new quirkiness is welcomed by the elites who appreciate the unparalleled quality Gucci brings to the table.
Our Gucci Wish List
Gucci Silk Scarf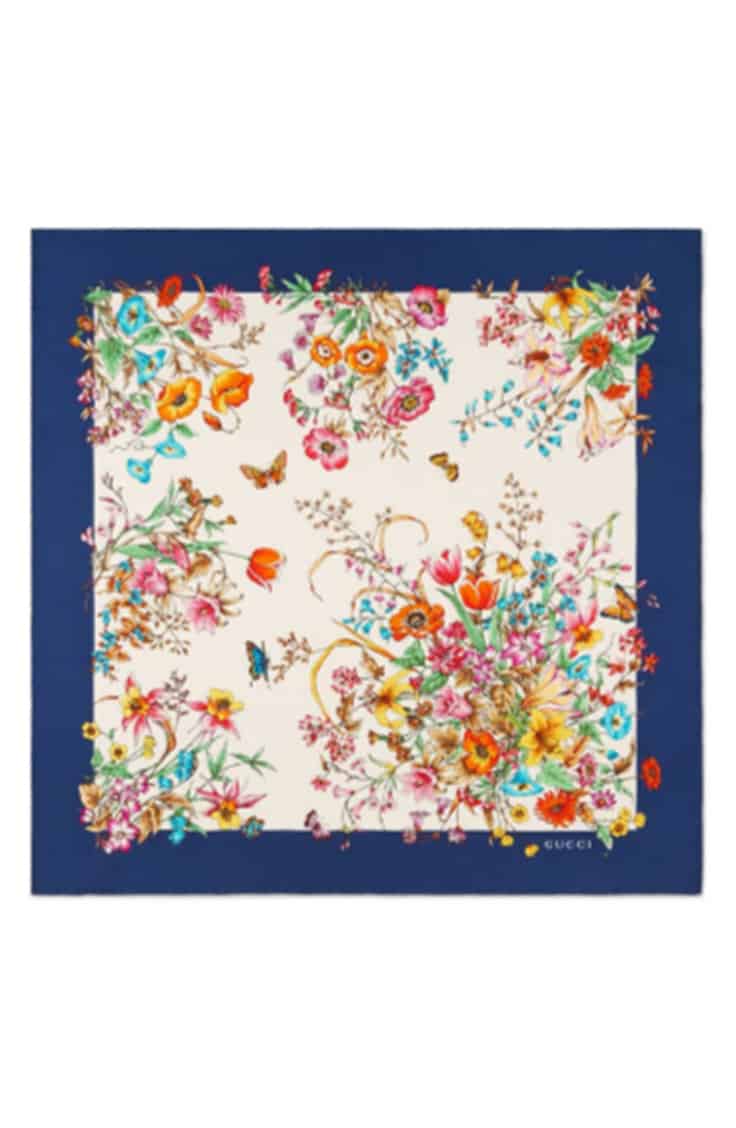 Think of the woman in your life who can't go a day without tying on a beautiful scarf to complete her look. The Eighties Bouquet Silk Scarf ($495) is one for the books, thanks to the stunning blossoms that compete colorfully with the contrasting border in your choice of navy or pink.
Gucci Peacoat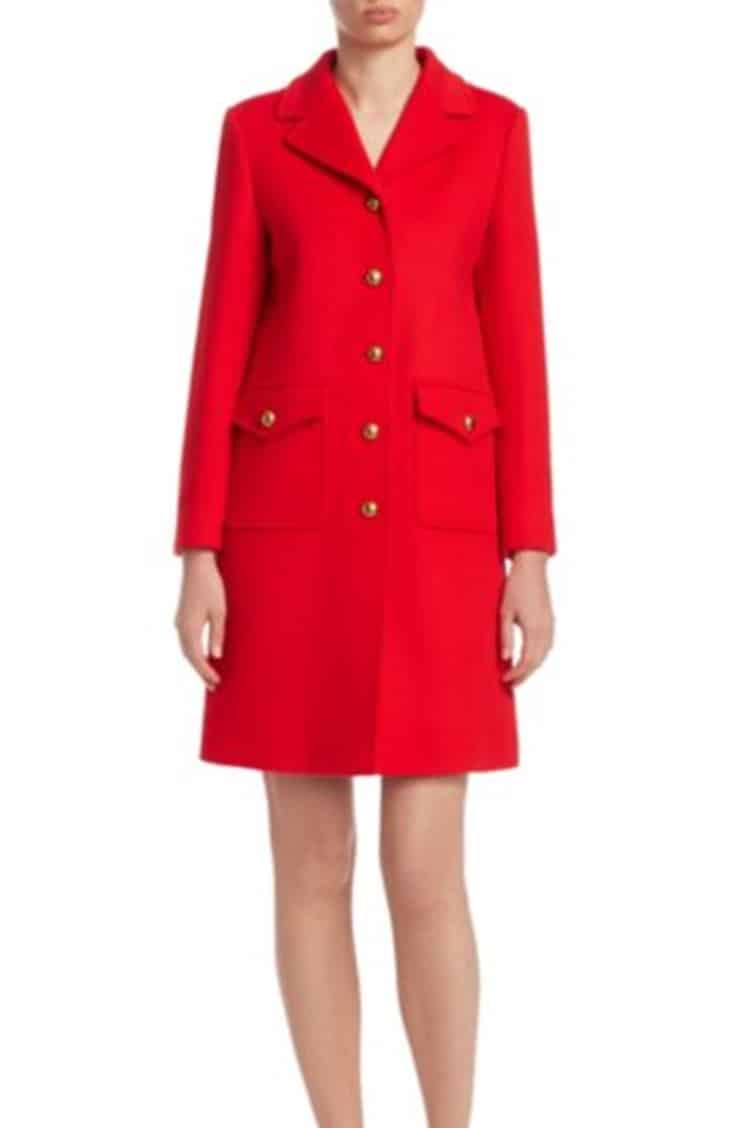 In a word: classic. There's no better way to explain the beauty of Gucci's wool peacoat ($2,800) that seems destined for a lifetime of wear. Immaculately crafted and exquisitely detailed, it features brilliant gilded buttons that provide contrast against the timeless red hue.
Gucci Tote Bag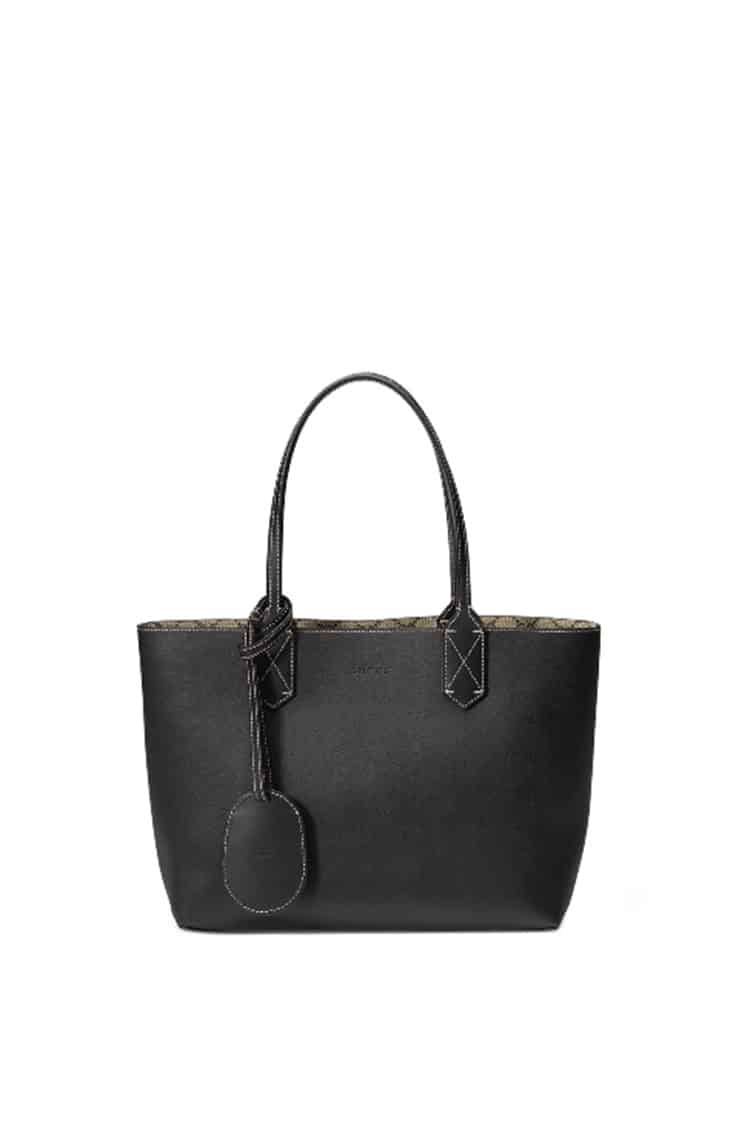 Because every woman needs at least one classic black tote in her arsenal! The Small Reverse Double GG Tote Bag ($950) is smooth and classy on one side — but can be reversed to reveal a pattern adorned with the company's signature print on the other.