When you buy via links on this page, I may earn an affiliate commission. Learn more.
At the first hint of spring warmth, we're shopping capri pants. Not only are capris the gateway to skirts and shorts, they're also the emblem of crisp, classy style — what's good enough for Audrey, after all, is plenty posh for us, too.
Style aside, capris are also ultra-practical in the spring season. Pair them with a sweater early on, and then swap out the sweater for a cute tank as temperatures rise. As well, they'll go with kitten heels as well as flat-sole sandals. Inspired? Read on for more ways to wear capri pants this spring.
5 Capri Pants to Wear Now
1. Wide-legged capri pants with pockets
One way to make cropped pants work even in corporate environments is to select a silhouette that's easy to wear with your existing basics. Thanks to an exaggerated silhouette, these Banana Republic Slim Wide-Leg Cropped Pants look fantastic with a sleek, fitted top. Opt for solid black or red up top and you'll have streamlined look from shoulder to ankle.
And tall ladies, take note, this capri silhouette looks amazing on you!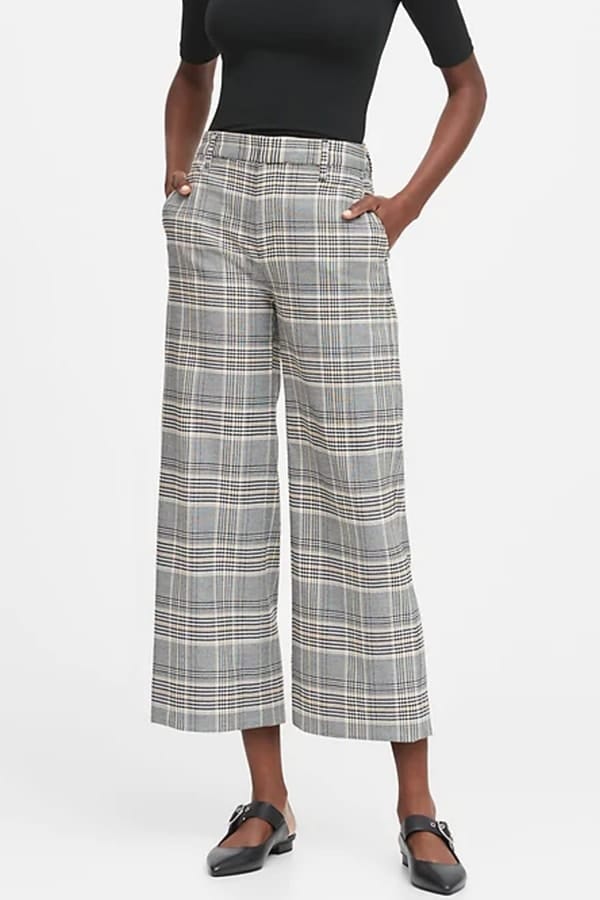 This outfit works well in an environment without a too-strict dress code, or a space where creativity is welcome. Bonus: These are capri pants with pockets!
2. Pull-on, elastic waist capri pants
Elastic waist bands aren't just for the sloppy sweatpants you wear around the house. Done right, an elastic waist band can look pulled together while giving you that extra bit of comfort.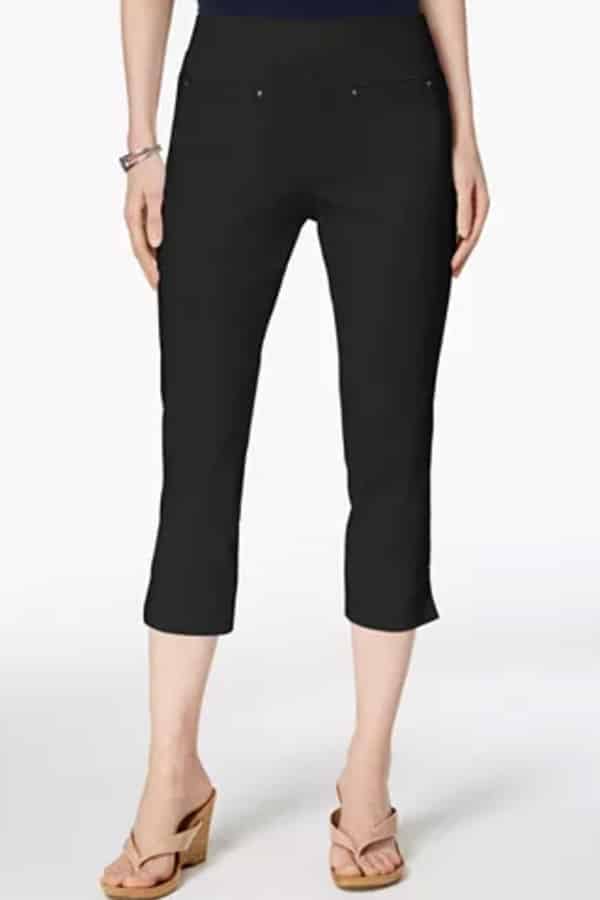 Take these Style & Co Pull-On Capri Pants. Featuring a wide waistband, they glide right on like a dream. Pair them with a simple white tee and a cropped denim jacket for a quick go-to look that's perfect for everything from lunch to errands.
3. Denim capri pants from Kohl's
Denim is always a trusty ally to keep in your closet. The best styles for spring are a little lighter and looser, allowing you plenty of ventilation while providing you with that laid-back appeal for which denim is so celebrated.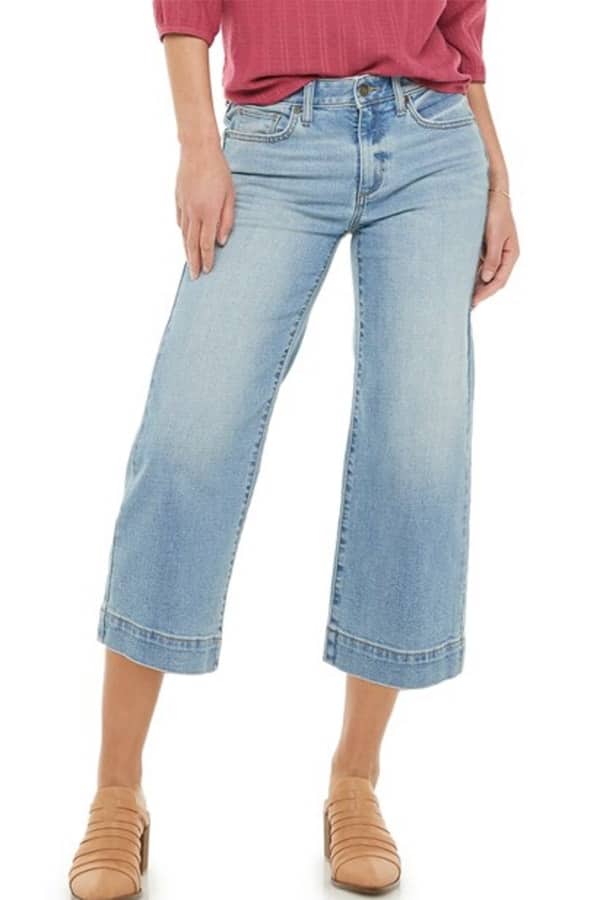 This SONOMA Goods for Life Wide-Leg Ankle Pant at Kohl's sits well above the ankle and exudes a certain nonchalant vibe that's great for your off-duty moments. Dress it up with a tucked-in blouse and a pair of heels, or keep it sporty with a graphic tee and chunky kicks.
4. Plus-size capri pants
It's the little things that count, especially when it's warming up outside and you're fantasizing about that iced latte. When things get a little steamy, you can always count on a pair of relaxed capri pants to see you through.
These Old Navy Plus Size Pull-On Soft Cropped Utility Pants feel absurdly good — kind of like your favorite sheets — and feature a handy drawstring that makes it simple to achieve the right size. Pair it with a lightweight shell and step into a pair of slides for an easy, neutral look perfect for spring.
5. High-waist capri pants
Remember those embellished, too-short capris that reigned in the 2000s fashion scene? Well, ladies, we've come a long way and these Blu Pepper Tie-front Crop Pants prove it. They're also the perfect excuse to try a different silhouette to see just how flattering it can be — straight cut, high-waist, and that gorgeous color!
You can team this pair with almost any top, tucked in. Pick a fitted option to show off your shape, or a looser piece for added femininity. Or, when you're feeling edgy, try a boxy, off-shoulder cropped sweater.