Est. reading time: 2 minute(s). So, about our budget fashion and style advice: We sometimes use affiliate links, so we might earn a buck or two if you click and buy :) !
It's simple – in my book, Halloween is one of the best "holidays" in existence. It's got something for everybody – do you like costumes? Are you obsessed with candy? Or maybe you fancy art and pumpkin carving. Whatever your jam, I love Halloween because it's there for fun.

My favorite aspect is that I get to play dress-up no matter how old I get – and the only change from young girl to college student to young woman that I've made is that I'm no longer interested in being a "scantily clad" anything. This obviously limits store-bought options since everything out there for young women is, well, revealing, to say the least, and absolutely boring and cliche, to  be honest. So, over the past few years I've found myself on the hunt for festive and classy Halloween costumes – and this fall, I thought I'd share.
Here are five Halloween costumes that are cool and clever without being expensive or slutty!
5 Cool Ideas for Classy Halloween Costumes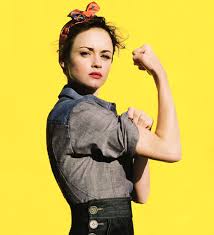 1. Rosie The Riveter: At first you might not know who she is, but oh, you do. She's the buff chick in a denim shirt with the sleeves rolled up and a red polka-dotted bandana wrapped around her head. Need I say more? If you have a scarf and a button-up shirt, this costume is the easiest.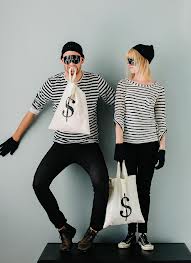 2. Bank Robber: Fun solo or for a group theme, becoming a robber is no sweat. Don stripes on top, a black strip of cloth with the eyes cut out, and a bag of any kind with the classic $$ emblem, and you are set.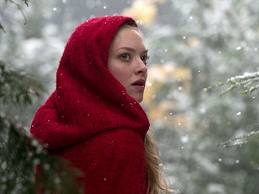 3. Little Red Riding Hood: A skirt, a red sweatshirt, and a wicker basket is all you need for this one. Maintaining the hood is key!
4. Shooting Star: Go to Target and get a yellow, white, or gray maxi dress. Shred the bottom. Paint silver starts on your cheeks, and make a "star headband" from cardboard, glitter, and silver paper from your local craft shop. If you want to get punny, carry a tiny plastic gun. Get it? "shooting"-"star"!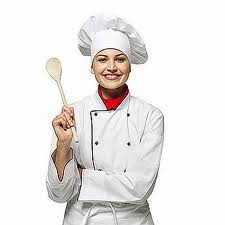 5. Top Chef: Another pun but easy to do – Wear a white button-up shirt (make it big – steal your BF's), a chef hat from a costume store, and a toy top from a local drug store. Draw double-breasted buttons on each side (ok, or get black dot stickers from a stationary store) for the classic white-coat look.
Credit: Rosie the Riveter main image from Shutterstock