This post may contain affiliate links. See our privacy policy.
If it feels like a sauna out there and you can't imagine stepping out in anything but cut-off shorts and a tank, you're not alone. The entire country is awash in what feels like a permanent heatwave.
Of course, it's typical of summertime — but there are ways to get through the sludge in the air without sacrificing your amazing sense of style. Here are five pieces you can easily wear when it simply feels too hot for anything.
Best Clothes for Hot Weather
The Linen Dress
An airy, lightweight dress made with linen is a great choice for the hottest days of the year. Opt for a light color like white or blush. You'll remain cool even when soaring temperatures threaten to overwhelm you.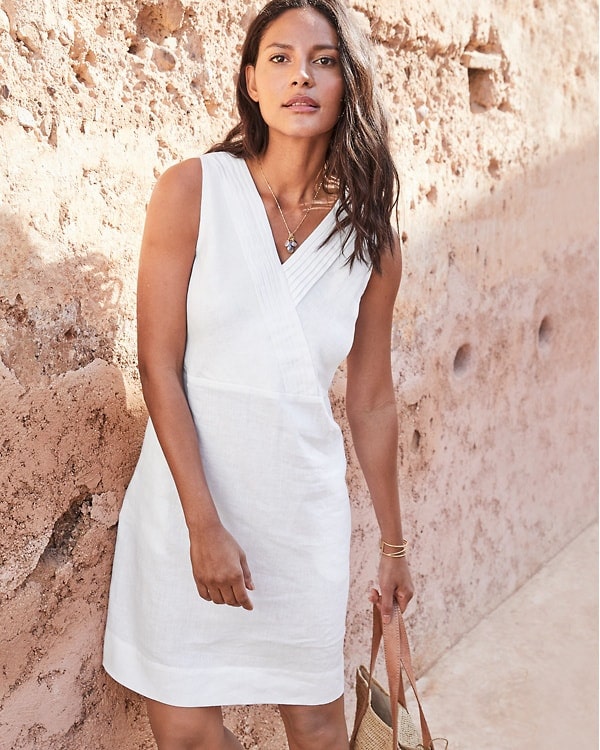 Garnet Hill's Linen Pleated Surplice Dress ($98) is an outstanding choice for its feminine silhouette, clean lines, and crisp white hue. Slip into a pair of wedges or slides and you're ready for anything, from a poolside barbecue to lunch with the ladies.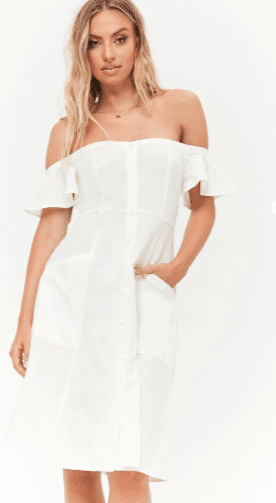 A less spendy option is this off-shoulder piece ($19) from Forever21, featuring handy front hip pockets.
The Lightweight Tee
The key to comfort in the summer is to wear the right materials. A cotton T-shirt is lightweight, breathable, and ideal for any casual situation on your warm-weather agenda.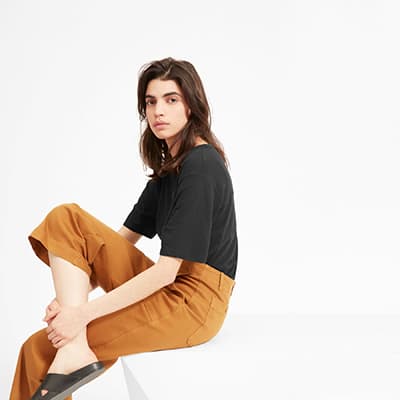 Everlane's The Air Oversized Crew Tee ($25) is a great example of a shirt that ticks all the boxes: it's forgiving, it pairs well a pair of linen pants or shorts, and it goes with nearly everything.
The Mesh Top
Wearing a little mesh doesn't make you an automatic contender for a music video from the 1980s. Adding some ventilation to your wardrobe is a great way to get some air, stay just covered up enough, and rock a touch of high-fashion chic at the same time.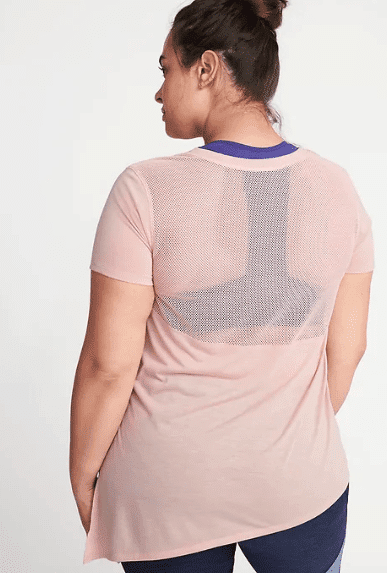 This Old Navy Mesh-Back Side-Tie Performance Tee ($22.99) offers everything you could possibly want of a warm-weather ensemble, from a loose fit to a pretty hue.
The Wrap Skirt
Function and fashion go hand in hand when the design is thoughtful enough to keep you cool while supporting your penchant for high style.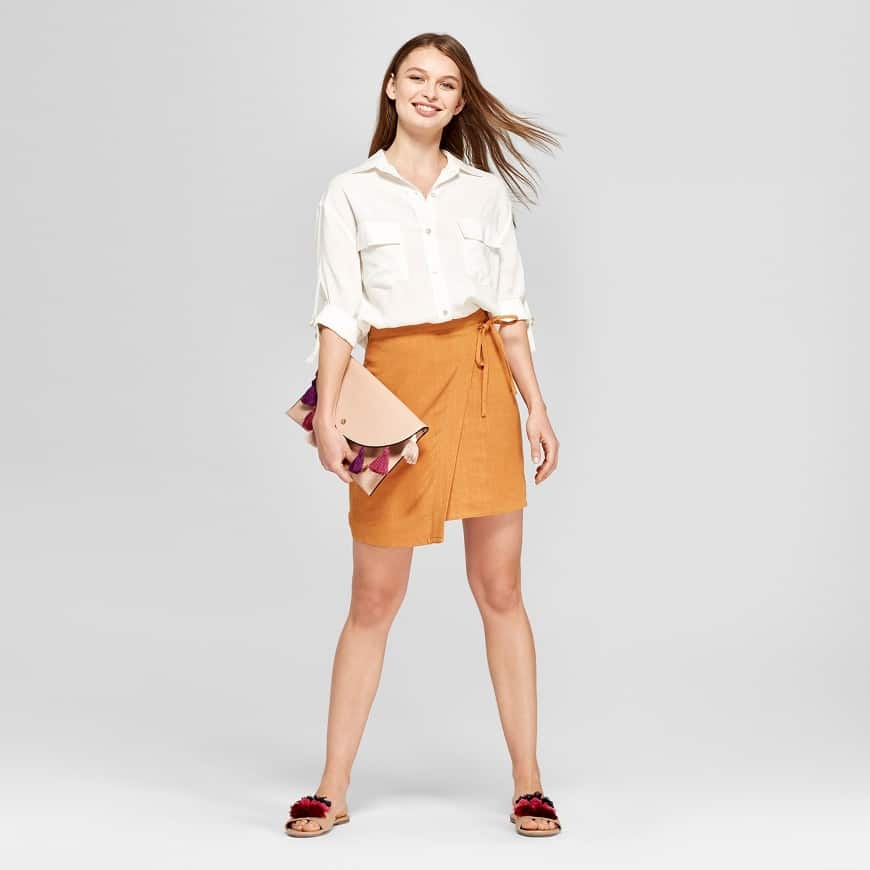 A wrap skirt, such as this one from A New Day ($16.08), goes from sporty to sassy with ease. On ultra-warm days, it's a choice partner for a cropped tank top and a pair of sporty slides. You can even throw it on with a bikini or swimsuit before strolling the boardwalk.
The Airy Shorts
Easy does it in a pair of shorts that marries the sporty practicality of your favorite leg-bearing garment with the sweetness of a feminine skirt.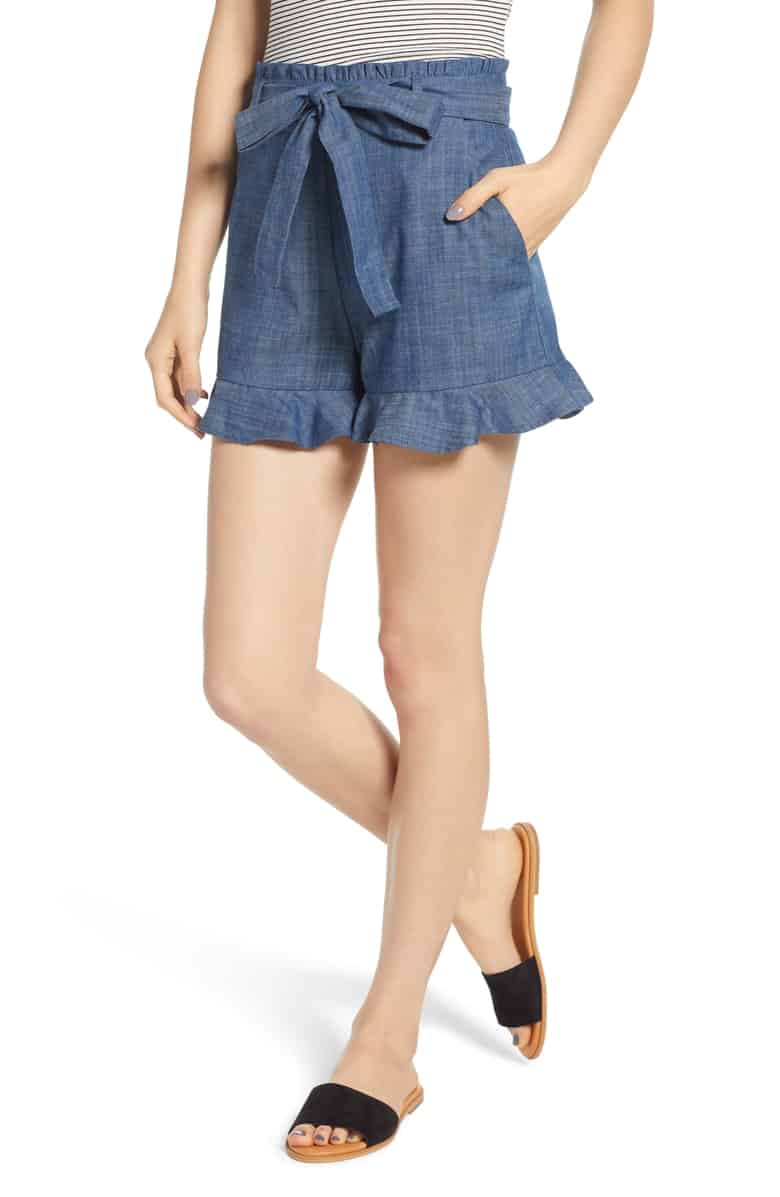 Opt for something that feels as light as it looks, like these BP. Tie Waist Chambray Shorts ($45). Its ruffled hemline and wide self-tie belt make it the perfect partner for a plain white tank or a cropped top.
Do you have a favorite style to get you through a heat wave? Share in the comments!