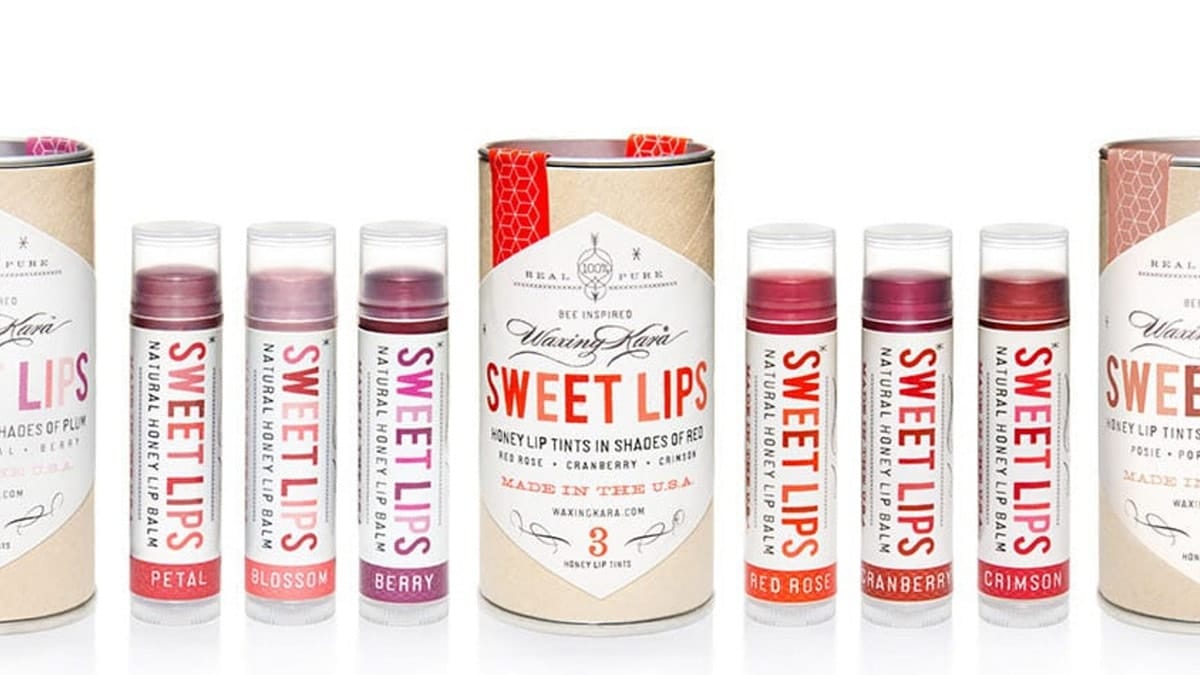 This post may contain affiliate links, which means I earn a small commission if you click and buy something (at no cost to you). See our privacy policy.
What: Sweet Lips Tinted Lip Balm
Sweet Lips lip balm by Waxing Kara is a tinted lip treatment made with honey, plant oils, and beeswax—and without artificial flavors or fragrances. The formula is also 92 percent organic, and never tested on animals.
The Sweet Lips trio is a set of three balms in your choice of red, plum, or bronze. The set comes at the easy price point of $24 and is packaged in an adorable tube that'll fit right inside any stocking. These are also great for co-worker gifts—just add a bow on top and hand 'em out.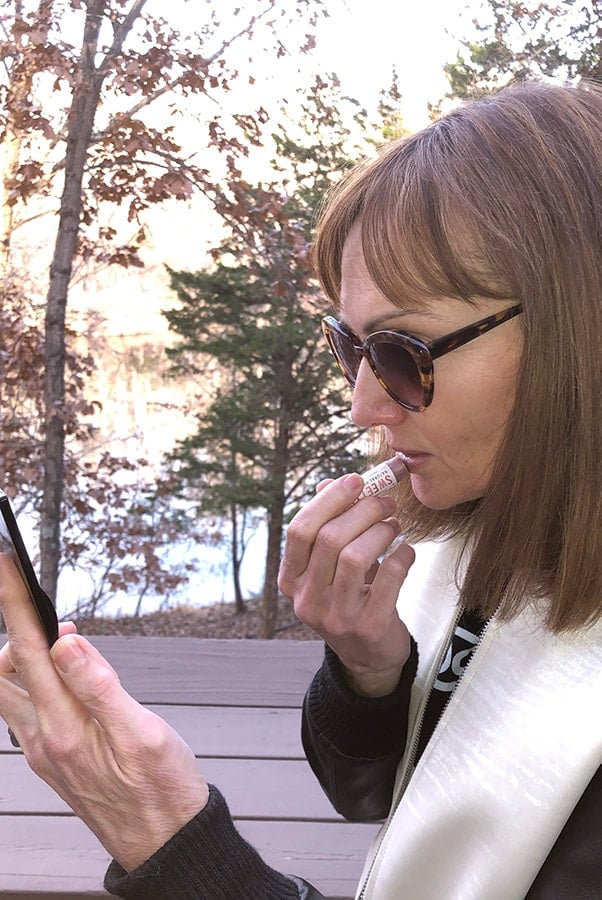 Why We Love Them
Moisturizing
There are so many tinted lip balms in the world, right? What makes these different? Well, for one, they actually moisturize your lips! I've used way too many lip products that feel moisturizing upon the first application, but an hour later, my lips are drier than ever. And then, the more I use, the worse my lips feel.
No so with Sweet Lips. They actually feel very nice going on and will keep your lips soft for hours.
Feel
Second, Sweet lips balms don't have that grainy feel you'll find in so many tinted balms. If you closed your eyes and had someone apply this balm for you, you wouldn't notice the pigments.
Color
Last on my list of pros for Sweet Lips is the color choices. I have the plum trio, which includes berry, blossom, and petal. I use all three regularly. Plum is the deepest color in the set, and probably the one I reach for most often. It's versatile—sheer enough for day, but impactful enough for night, especially if you apply liner first. Blossom and petal are both nice options to complement your relaxed, daytime looks.
Where To Get Them
You can purchase Sweet Lips at WaxingKara.com. The balms are sold as individuals for $8, as trios for $24, or in a six-pack for $40.
I've not tried any other Waxing Kara products, but the entire line certainly looks interesting—especially the Haute Cocoa Body Scrub and the Sweet Body Balm, a perfumed moisturizing stick.
Thank you to Waxing Kara for providing the product samples used for this post.