This post may contain affiliate links. See our privacy policy.
Things are looking baggy and voluminous — and in a good way. You see, the oversized fit is having its moment, sweeping runways and racks everywhere.
Don't be alarmed by the possibility of wearing a billowy shirt or a bulky sweater. The oversized look is more refined that you might suspect, and it gives you license to rock something larger than average without apology.
Here are five no-fail ways make the oversized trend work for you.
1. Create Balance
Oversized clothes can look overwhelming — or just sloppy — if you're wearing them from head to toe. The remedy here is simple. Choose one oversized piece to wear at a time, and pair it with something else that's fitted.
You might slip an oversized coat over a sleek turtleneck and leggings, for example. The result? Polished. The message you send? You knew exactly what you were doing when you got dressed. One to try: Storm & Marie Lydia Oversized Tailored Coat ($90).
2. Seek Structure in Your Oversized Pieces
There's a certain sense to the styles that are genuinely oversized and not just big. You want to avoid large pieces simply for the sake of wearing the trend. The key is to select something that's actually designed for your body type and that's meant to be large by design. Those pieces flatter you and provide a little structure instead of simply hanging off your body.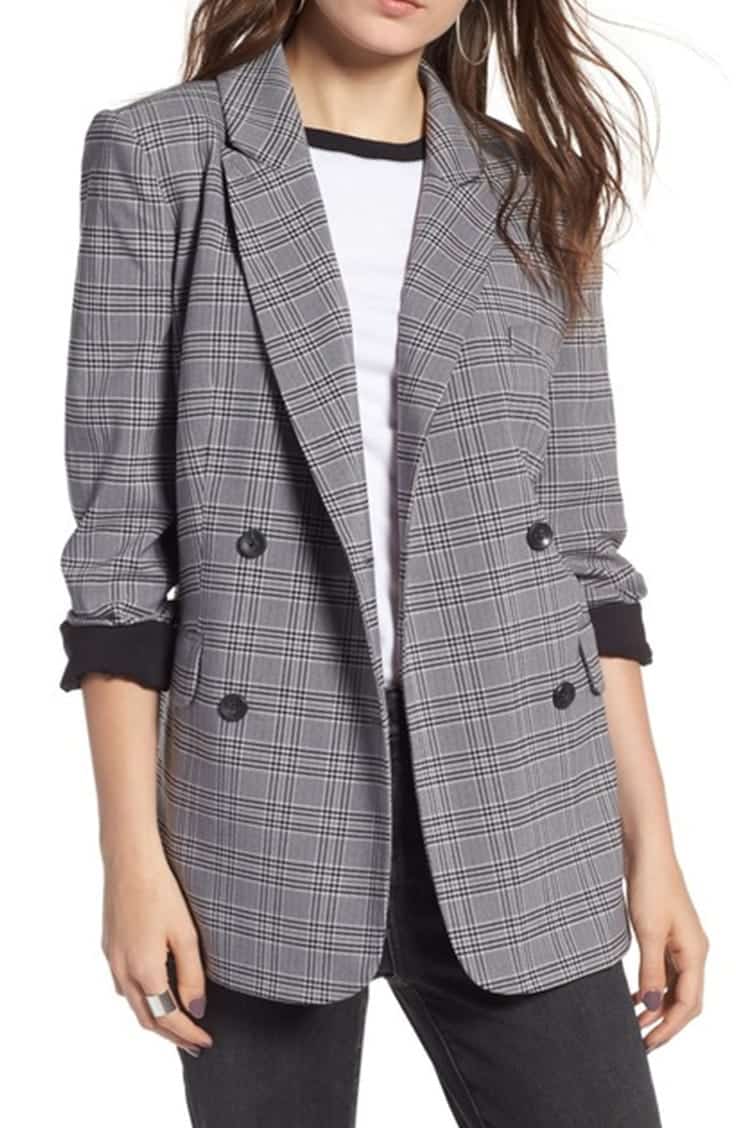 This Treasure & Bond Plaid Oversized Blazer ($39.97) illustrates that concept perfectly.
3. Take Risks
If your comfort zone involves form-fitting pieces, you can use the oversized trend to step out and take some risks. You can ease into the look with a baggy cardigan (over your fitted top and skinny jeans). Or, you can try something bolder that's more defined in its approach to the trend — like a wide-legged pant.
These Stone Row Cut the Cord Corduroy Ankle Wide-Leg Pants ($88) look just right with a sleek, fitted tank top or cropped tee.
4. Show a Hint of Skin
There's a risk in wearing oversized clothes. No matter your size or shape, baggy garments can overtake your frame and give you a shapeless look. Avoid that outcome by balancing the fabric with a bit of skin.
An effortless, relaxed-cut dress makes it easy to accomplish this goal. You can simply pull it on with a pair of flats or wedges for a nonchalantly cool look. This Uniqlo U Color Mixed Oversize Long-Sleeve Dress ($29.90) is ideal for your first foray into wearing larger silhouettes.
5. Slip into a Roomy Blouse
When all else fails, consider a light, airy blouse with a pair of cropped jeans or a sleek pencil or mini skirt. The look is feminine, comfortable, and pulled together. It's also fairly easy to pull off whether you're at work or play.
Your options are endless here, too — there are thousands of billowy blouses ripe for the picking. Try one that's a little slinky and stylized, like this Zara Oversized Shirt ($39.90).
More Oversized Pieces We Love
Need more inspiration? Try these oversized garments on for size.