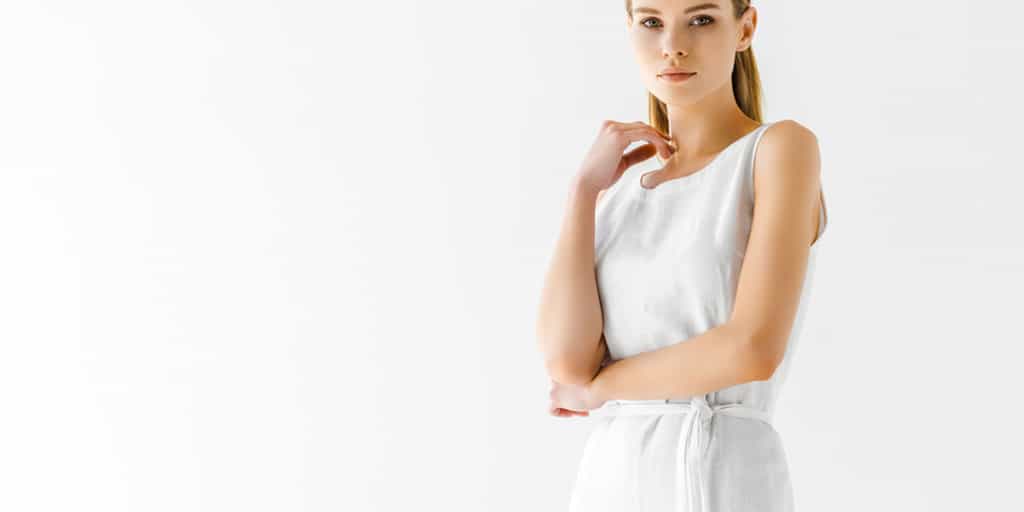 This post may contain affiliate links, which means I earn a small commission if you click and buy something (at no cost to you). See our privacy policy.
Linen is a summertime savior that presents innumerable styling options. Whether you're going for a casual look or something dressier, you can trust this reliable material to pull through for you. Not only does it simply look downright amazing, but it also keeps you cool from start to finish. That's no small feat when the temperature borders on unbearable and the last thing you want to do is wear, say, a pair of pants.
When you're wearing linen, however, anything goes. Here's how to pull off this superstar fabric.
How to Wear Linen 3 Ways
For Date Night
Summertime is prime time to enjoy a balmy evening with your special someone. Fortunately you don't need to sacrifice your comfort in the name of looking fabulous. In fact, providing you all-day, all-night comfort is what linen does best.
On date night, wear linen in the form of a pretty printed dress. Then, slip into a pair of flat sandals for a fresh, effortlessly polished look. Options to try include the Leith Floral Print Midi Dress ($47.40) or the GAP Factory Print Flutter Swing Dress ($22.99).
Lunching with Friends
There's nothing like a low-key afternoon with the ladies. A linen skirt is the perfect choice for brunch or midday coffee, because it so easily transitions from one activity to the next. Linen skirts are lightweight and airy, and have a tendency to feel like a second skin even when it's uncomfortably hot outside.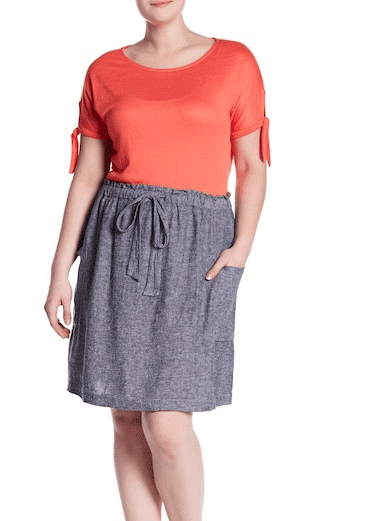 If you prefer a little length, try the Soft Surroundings Summer Fun Skirt ($69.95) — it's available in an array of colors and looks perfect with a pair of wedges and a simple tee. The Susina Yarn Dye Drawstring Skirt ($29.97) is easy to pull on and go, and looks perfect with a plain white tee or a more colorful top.
At the Office
While linen definitely has low-key connotations, you can wear linen to the office. The trick is to select a corporate-friendly silhouette. And then, of course, complete the outfit with your more traditional office pieces.
Start with a pair of linen pants featuring clean lines and a simple, fuss-free silhouette. (While wide legs are flattering and trendy, they don't always fit at the workplace unless you work in a more relaxed, creative environment.) Try the J. Crew Easy Pant ($74.99) as an easy, timeless addition to your work wardrobe. Add a smart blouse and a pair of low-profile pumps for an instantly pulled together look that will keep you comfortable on steamy days.