When you buy via links on this page, I may earn an affiliate commission. Learn more.
Thank you to Rejuva Minerals for sponsoring this post about clean beauty and providing the products reviewed below. All opinions are my own.
Walk into Walmart today and you're sure to find beauty products that have harmful ingredients in them. And by harmful, I don't mean you might get a rash. No, I mean you might get cancer.
Sadly, beauty products in the U.S. are not well regulated, and that makes it possible for brands to produce and sell unsafe cosmetics. According to The Guardian, the U.S. has prohibited a total of 11 ingredients for use in makeup. This compares to some 1,300 chemicals that the European Union has banned for the same purpose, including stuff that's OK in the U.S., like formaldehyde, parabens, and coal tar dyes.
Clean Beauty: How to Get Safe Products
1. Read labels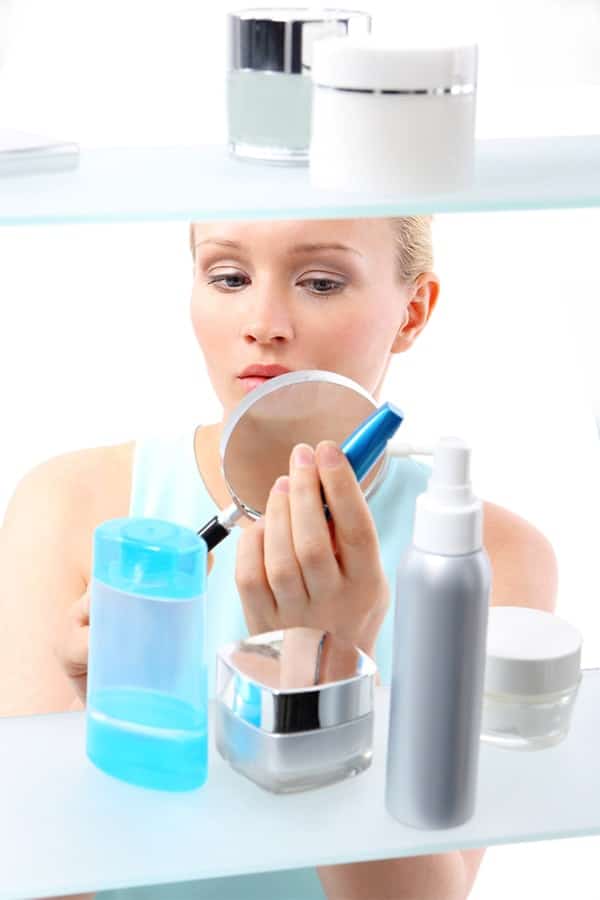 Because we don't have regulation on our side to keep cancer-causing ingredients out of our makeup, we need to be more demanding and watchful as consumers. We can start by educating ourselves on the most common toxins found in our makeup. See a short overview here.
Recognizing the names of unsafe ingredients is important, because we can't rely on buzzwords to tell us what's safe and what's not. As Bobbie Thomas of Today points out, words like "natural," "pure," "botanical," and "eco" may sound nice, but they don't mean much. For one, an ingredient can be both all-natural and unsafe. And, these words aren't even regulated, so manufacturers are using them without oversight.
2. Check products for certifications
To take a step beyond label-reading, we also can look for help from watch-dog organizations.
Environmental Working Group (EWG). EWG is a nonprofit group that funds research and education to help us live healthier lives. The group maintains its own standards of safety and offers the EWG Verified seal to products that meet those standards. See EWG Verified beauty products here.
Made Safe. Made Safe, also a nonprofit, offers the Made Safe Certified seal to products that are free from carcinogens, developmental toxins, endocrine disruptors, neurotoxins and more. See Made Safe Certified beauty products here.
3. Support clean brands and retailers
As consumers, our biggest power lies in our wallets. When we support clean brands (like Rejuva Minerals), it puts pressure on the entire industry to be better and safer.
But Are Clean Beauty Brands Any Good?
Inspiration to go clean is one thing, but acting on that inspiration is quite another. You have to figure out where to buy product and what products to buy. And you may have to give up the ease of buying makeup at Target and Walmart — at least until these retailers ban unsafe cosmetics entirely.
But you won't have to give up on selection. There are dozens of boutique clean brands with affordable options for your eyes, face and lips.
Rejuva Minerals Review (& Discount!)
One that I can personally recommend is Rejuva Minerals. The all-natural, organic product line is free of talc, parabens, bismuth ingredients, sodium lauryl and laureth sulfates, triclosan, triclocarban, urea and coal tar. Instead of dyes and chemicals, Rejuva Minerals uses minerals, botanicals and fruit to add color to eye makeup, lipsticks and face makeup.
And here's an added incentive: Rejuva Minerals is currently offering a $10 e-certificate for orders over $49.95.
Beautiful Face Kit
A label check of your current makeup bag may tell you it's time to toss everything. In that case, the Rejuva Minerals Beautiful Face Kit can restock your supplies without breaking the bank. The $59.95 kit comes with a tinted moisturizer, two multipurpose powders, a lip color and a lengthening and thickening mascara.
Great value
When I received my kit, I was instantly pleased with the size of the items. I picked out two multipurpose colored powders — one I liked as an eyeshadow and the other for blush — and these are 0.10 oz each. This is twice the size of an Urban Decay eyeshadow single that costs you $22 at Sephora.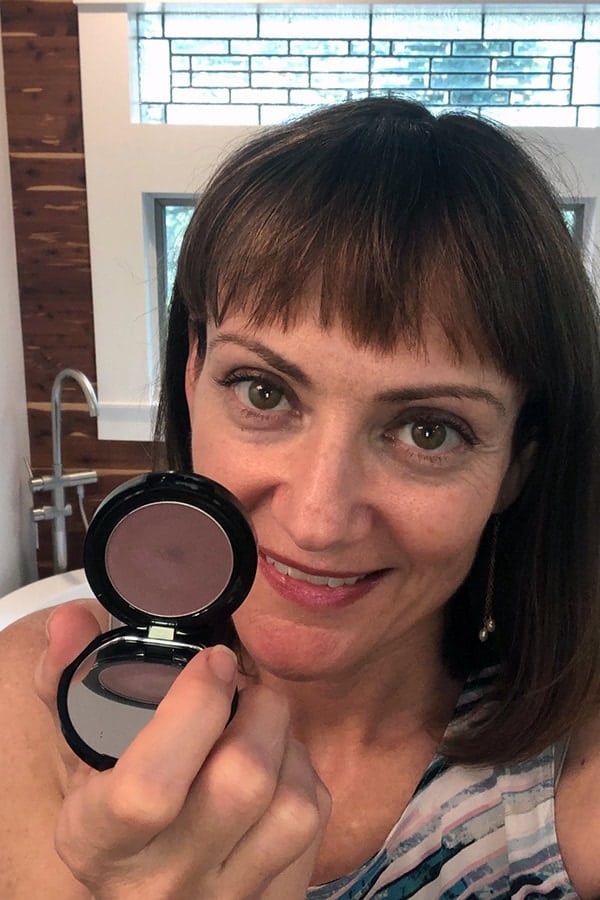 The mascara and lip color, too, are both good-sized. The lipstick is 0.14 oz, slightly larger than Urban Decay's Vice lipstick, and the mascara is 0.25 oz, slightly smaller than Urban Decay's Perversion Mascara. And the tinted moisturizer is 1.35 oz, the same size as Charlotte Tilbury's Healthy Glow Tinted Moisturizer.
Excellent color choice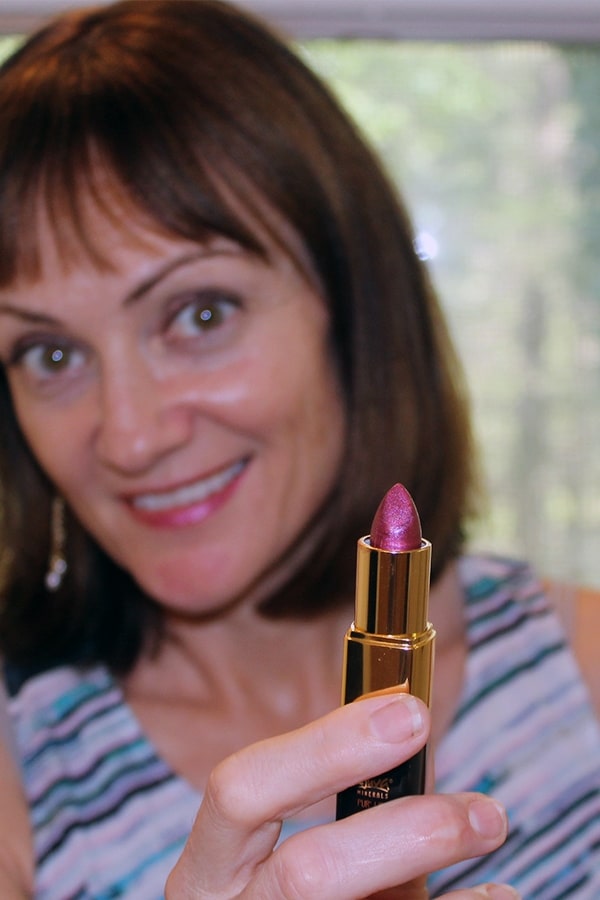 Another surprise for me was Rejuva Minerals' color selection for the multipurpose powders and the lipstick. In the past, I've found that some all-natural brands feature mainly sheer (in truth, blah) colors. Not so with Rejuva Minerals. The Pur Lips Plum Punch is particularly striking, especially on my fair skin. And it's a lovely complement to the Iris pressed powder swept across my lids.
Easy to wear
I am a pretty low-maintenance lady. I will actually go days without wearing makeup at all — and while that may be off-trend in today's photo-ready culture, it is who I am, unapologetically. I love to ride horses and exercise, and makeup-plus-sweat doesn't look good on me. So I go without. Often.
I do love a good tinted moisturizer, though, to even out my skin tone. I've tried many of them with mixed results. I have a BB cream that I like, but the coverage is heavier than I want for my horse-riding days.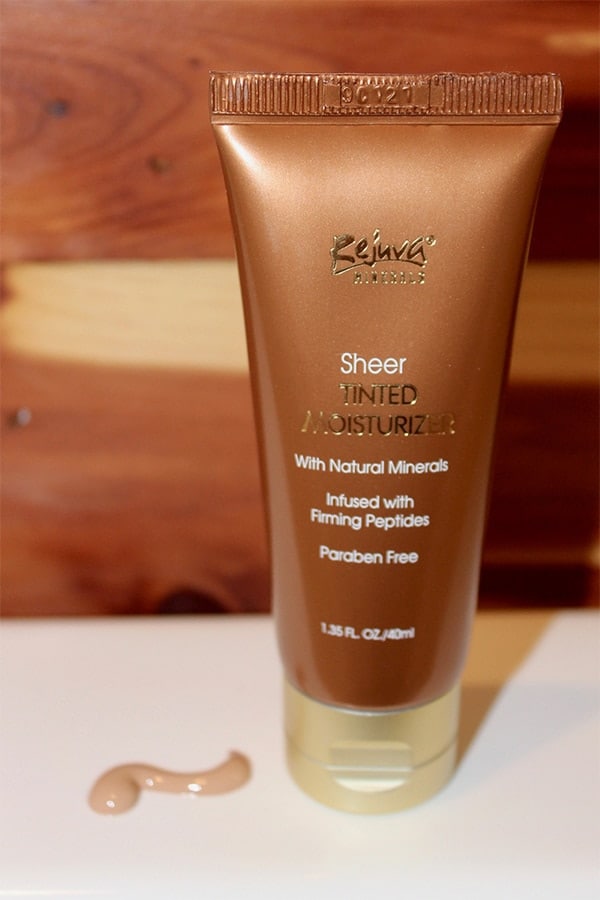 Rejuva Minerals Tinted Moisturizer fills that daily-wear spot for me. It's light in feel, absorbs quickly and leaves a glowy sheer veil of color.
I'm wearing the tinted moisturizer without any other face makeup in the un-retouched photos in this post. You can see it looks pretty natural on my 47-year-old face. Sure, it doesn't have that airbrushed, IG-ready look — but I don't want it to either. If I wanted that, I could easily layer foundation over this moisturizer.
So those are the highlights of my experience with Rejuva Minerals clean beauty products. Do you have any clean beauty brands to recommend?