This post may contain affiliate links. See our privacy policy.
As if we didn't have enough lotions and serums promising all manner of beauty benefits, supplements have entered the scene as the young starlet of the industry. They offer the intriguing promise of illustrious outcomes — flawless skin, thicker hair and stronger nails. That's a tall order for a tiny pill, which may explain why some are skeptical of the claims. Others, however, swear by their efficacy. So what's the real story on beauty supplements?
A Few Facts About Beauty Supplements
The "real story" is not clear cut. One one side, science dictates that many nutrients can strengthen your hair and improve the integrity of your skin. But, there also isn't any definitive evidence that supplements deliver on those big beauty promises.
For example, a 2012 study in Dermato Endocrinology stated that vitamin C deficiency is shown to weaken your body's ability to synthesize collagen. The protein is vital to the structure of everything from hair to nails to bones. And a 2014 study in Advances in Dermatology and Allergology found that Coenzyme Q10 might slow the visible signs of aging. But those same studies also found that consuming fruits, vegetables, and other healthy foods could be more effective than taking supplements.
Now maybe you don't have the time or the taste to get your daily fill of fruits and leafy greens. If you're deficient in beauty-enhancing nutrients, then a supplement could address that. And you may very well notice a change in how your skin, hair, or nails feel or look.
Or, perhaps a beauty supplement will deliver a different kind of upside. A person low in vitamin C, for example, could benefit from the boost to the immune system.
Before You Take a Beauty Supplement
First, remember that those nutrition labels exist for a reason. Inspect them carefully and understand the purpose of each ingredient on the list before you ingest anything. For good measure, make sure the product is free of potentially harmful contaminants by confirming that it's NSF International-certified.
If you need more reassurance, have a chat with your doc before beginning the supplement regiment.
Then it's time to delve into the good stuff — namely, selecting the best products for your needs. Get the party started with a peek at these interesting options.
Herbalife SKIN® Collagen Beauty Booster, $47.50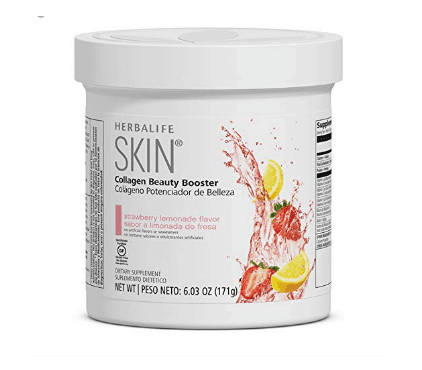 Made with Verisol® collagen, Herbalife SKIN® Collagen Beauty Booster is formulated to boost the skin's elasticity, make it more resilient and prevent the visible signs of aging. The addition of bioactive collagen peptides may even reduce the appearance of cellulite. It's as delicious as it is potent, thanks to a mouth-watering strawberry lemonade flavor. Simply add a scoop to a glass of water or your morning smoothie, stir, and enjoy.
Find the collagen on Amazon and find Herbalife on Twitter or Instagram — their feeds will add a nice stream of healthy-living inspo to your day.
Murad Hydro-Glow Dietary Supplement, $54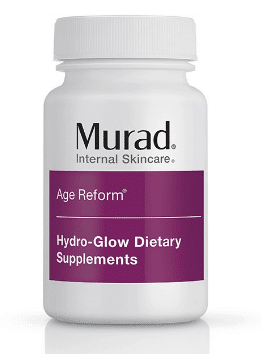 Dealing with dry skin can be frustrating, particularly when all of the moisturizers in the world don't seem to work. Rev up your routine with Murad Hydro-Glow Dietary Supplement, which contains glucosamine — a natural support for collagen and hyaluronic acid. Increasing your glucosamine intake may improve the texture of your skin by enhancing your cells' ability to hold onto moisture.
HUM Nutrition Hair Sweet Hair, $25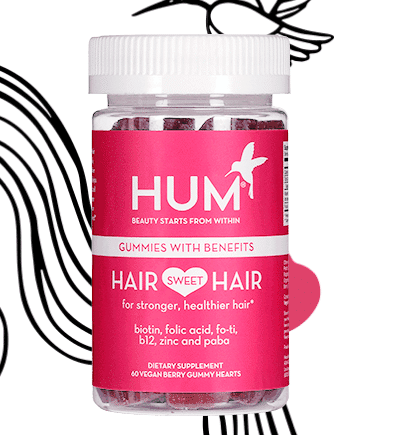 Since a lack of biotin is thought to cause hair loss, many turn to this B-vitamin when they want to strengthen their manes (and avoid spending any more time than necessary unclogging the drain). HUM Nutrition Hair Sweet Hair is a vegan gummy supplement that includes biotin, folic acid, PABA, Fo-Ti, zinc, and B12. The cocktail is considered the ultimate hair-growth formula by stimulating scalp blood flow and encouraging a healthier environment.