Our content contains affiliate links, so know that we might earn a buck or two if you click and buy :) !
Add a Little Something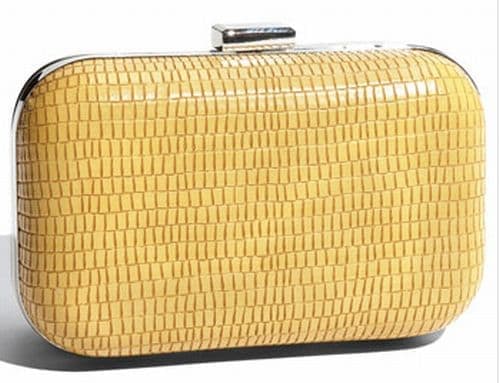 NYC Box Clutch, $45 at Nordstrom
If yellow scares you (it's okay, we understand) then trying adding just a bit of yellow to your wardrobe. A small addition, like the above yellow textured bag or an awesome yellow umbrella, is an easy way to incorporate yellow into your wardrobe.
Splurge on Outerwear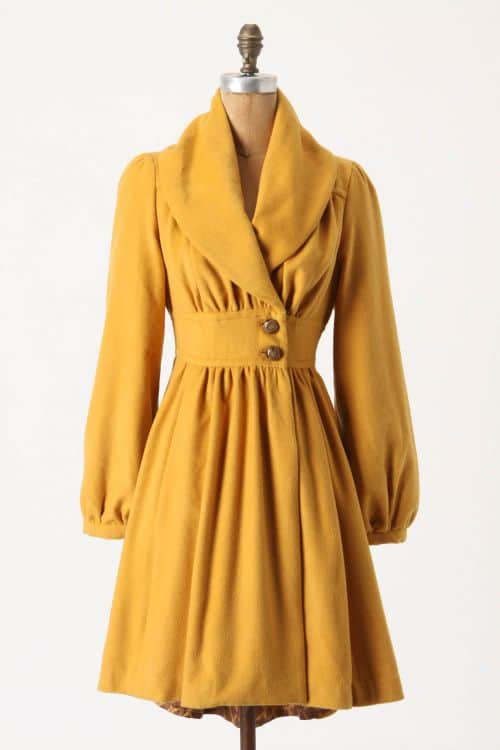 Ruched Marigold Coat, $248 at Anthropologie 
A great way to add both a bit of color and a statement piece to your wardrobe is to score add a yellow coat to your closet. While $250 is pricey for a coat, we really, really love the above coat (like New Kids on the Block- 1992- World-Tour love).