This post may contain affiliate links, which means I earn a small commission if you click and buy something (at no cost to you). See our privacy policy.
You're feeling the effects of the coronavirus pandemic on your lifestyle in a number of ways. We all are. Working from home, perhaps at the kitchen table, not leaving the house for days, wearing cozy loungewear all day, every day. All of this is the new normal, and not anything anyone could have predicted back when we were partying on New Year's Eve.
The lifestyle change is also affecting your health and fitness, no doubt. You may have lost your workout motivation, since you can't hit the Pilates class, meet up with friends for a run, or arrange a fun game of kickball. But you know, there is an alternative. It's surely crossed your mind once or twice, before you quickly turned your attention elsewhere. You can work out at home.
The problem with working out at home is that it's tough to stay motivated. You don't have friends cheering you on or a personal trainer waiting for you at the gym. You have to muster the gumption all on your own, and that's tough to do — especially when it feels like the world's falling apart around you.
But you do benefit, physically and mentally, from keeping up your exercise regimen. So hopefully, you'll put these workout motivation hacks to use and step up your fitness game while on quarantine.
Workout Motivation 101
1. Stick to a routine
To stay motivated to work out, you must stick to a regular routine. Experts point out you're more likely to prioritize fitness if it's a consistent part of your weekly schedule.
This is particularly important if you're stuck at home. This change in lifestyle may make you feel like the days all run together. And when that happens, it's easy to abandon your old routines.
Don't let it happen to you. Treat exercising like any other important task on your schedule, and you'll be more motivated to work out.
2. Set aside space
Not everyone's home has enough space for a dedicated gym. If you live in an apartment, odds are good you'll have to work out in areas that are designated for other things, like sleeping or watching TV.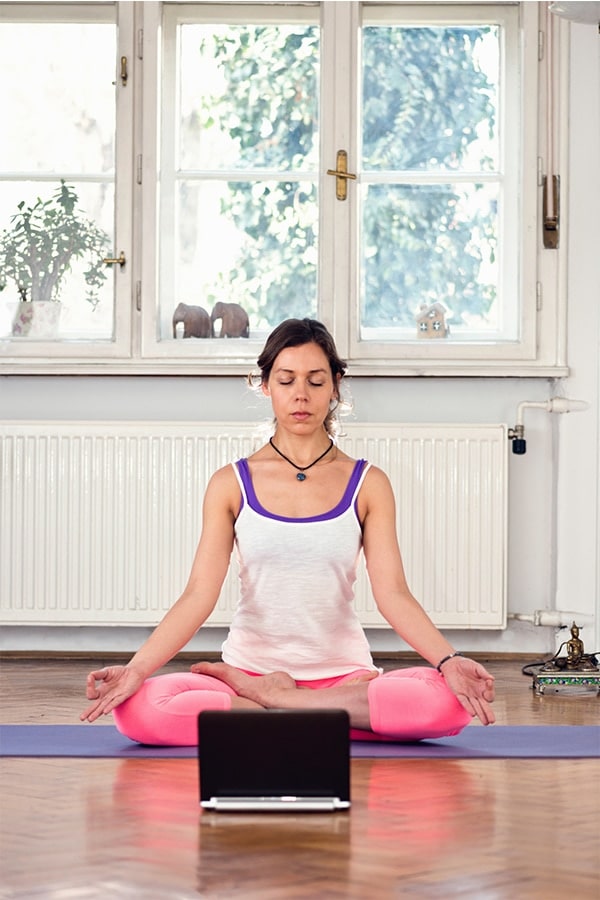 That said, if you do have the option to set aside space primarily for exercise, do so. This makes starting a workout easier, but also has other benefits. Sleep and mental health experts point out that working from a bedroom is a bad idea because we mentally and emotionally associate certain areas of our homes with specific activities. If you work out in the bedroom, you'll find it's harder to switch off and relax at night.
The same principle applies now. If you try to exercise in an area where you work or watch TV, you may be distracted. That can deplete your motivation. Try sectioning off a corner of space that's solely for working out.
3. Choose the right time
There's no ideal time to work out. Don't assume you need to exercise at a particular time of day just because someone else you know recommends it.
Instead, tap into how you feel throughout the day. Some people are more motivated to work out in the morning; some prefer the evening. You might like the morning, because you feel refreshed. Or, you might like the end of the day, to help you "switch gears" after work.
Experiment with working out at different times until you find the one that's right for you. Just make sure you set aside enough time! If you only have 15 minutes to devote to a workout that requires at least half an hour to deliver results, you might use that as rationale to skip the workout entirely.
You Can Do This
Adjusting to working out from home is challenging if you're used to having access to fitness club equipment or larger outdoor environments. But we know something about you. You're tough and resilient. You can find an at-home workout regimen that'll keep you fit and, hopefully, reduce some stress at the same time.
Work Out at Home in Style Giveaway
If all else fails, you can up your workout motivation by having the perfect workout clothes on hand. Want to win your very own Wrapdrive Cropped Legging and Wrapdrive Courage Sports Bra? Enter our giveaway now!