This post may contain affiliate links. See our privacy policy.
The modern women's suit is most certainly a new concept, as well as a sartorial farewell to the suits of old. Remember the excessively padded versions of the 1980s and the uber-masculine power suits? Today, we can happily bid good riddance to those.
In this age of conventionality gone awry, many women favor something decidedly different for their corporate wardrobes. It's no longer merely about cut and color — it's about expression, personality and comfort all at once.
Finding the Women's Suit that Suits
That sounds incredible for the fashion-minded career lady, but there's one downside. There's not quite a specific definition of this new generation of women's suit. And that means you may need some guidance to lean into these looks confidently.
First, think in terms of what makes you feel your best. Are you aiming for a powerful look that leads the boardroom, or is your interest more in something sublimely relaxed? That will dictate your silhouette to a degree.
Then examine your color options. In a corporate environment ruled by a strict dress code, you may be limited to a select group of neutrals. Don't be afraid to add an eye-popping jewel tone underneath if you crave some excitement.
In more creative atmospheres, freedom is your calling card to looks that you may never have imagined before. Look to the details — the wrap jackets that channel a little Jackie O; the posh ruffles that lend intrigue to basics; the angle of an otherwise straight-laced zipper; the Nehru-influenced collars. Elevate your look with a few of these options that are sure to be immediate favorites.
Women's Suit Bottoms We Love
The High Waist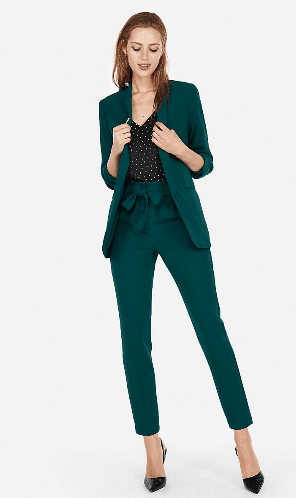 Who said your pants have to be crisp, tailored trousers — especially if they don't quite do your figure any favors? These Express High Waisted Sash Waist Ankle Pants ($69.90) are available in a rainbow's worth of hues, and add a hint of delicacy to a studious look.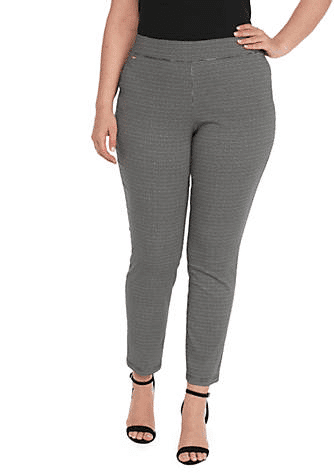 Or opt for something with a hint of stretch to ensure all-day comfort, punctuated by an updated take on classic style. These Signature Pull-On Ankle Pants ($14.99) from The Limited are a dream for their easy fit and flattering silhouette.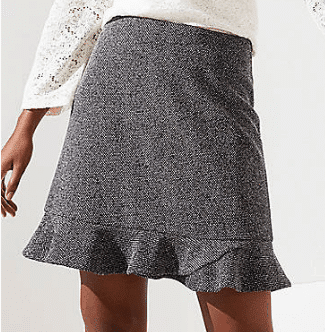 You will wear ruffles if you want to — and you'll even wear them to the office if you can get away with it. Make it happen in this Tweed Flippy Skirt ($59.50) from LOFT. It's just a hint conservative thanks to its neutral hue, but the textured hem brings it up to date.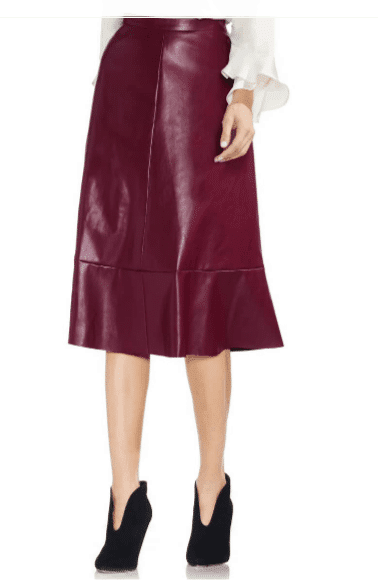 Power comes in so many forms, and a great part of that comes from embracing your character. If you're not the pencil skirt type, break from tradition and slip into what makes you you. Could this Vince Camuto Faux Leather Skirt ($89) be just the thing?
Women's Suit Tops We Love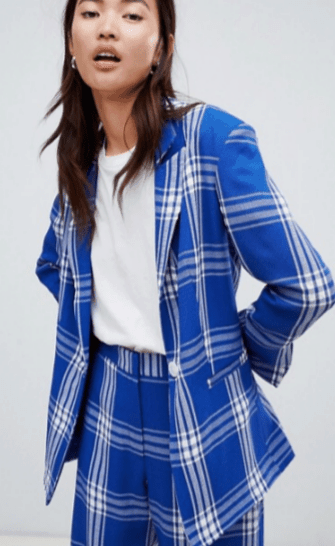 Take your cue from some of the fall runways' most beguiling looks. This ASOS Design Tailored Picnic Check Blazer ($76) is reminiscent of the out-there jackets sported at Dries van Noten — with a decidedly real-world twist.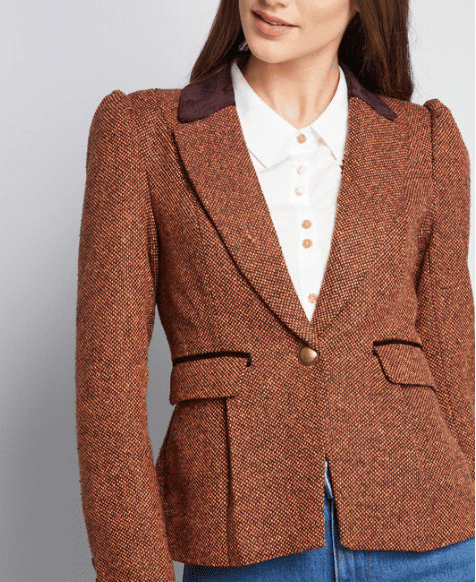 You can even put a fresh spin on tried-and-true basics by committing to a neutral hue. The Modcloth Properly Polished Blazer ($85) is beautifully defined by old-world tweed, a decorative brass button and a velvet collar. Hello, luxury.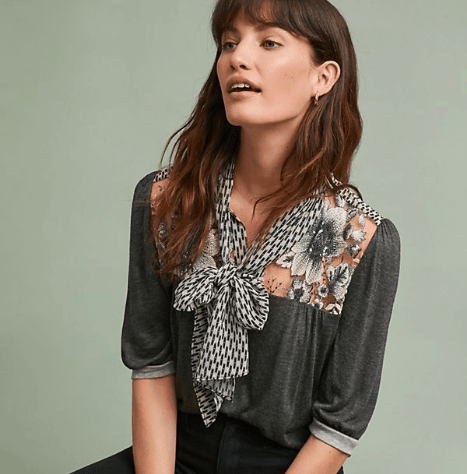 Even blouses are so much less about the same ol', same ol' and far more adventurous. There are crushed velvets, tie-waists and buoyant prints that take the spotlight. Case in point: the Jackie Tie-Neck Blouse ($88) from Anthropologie. Like this style? See our post all about the tie-neck blouse.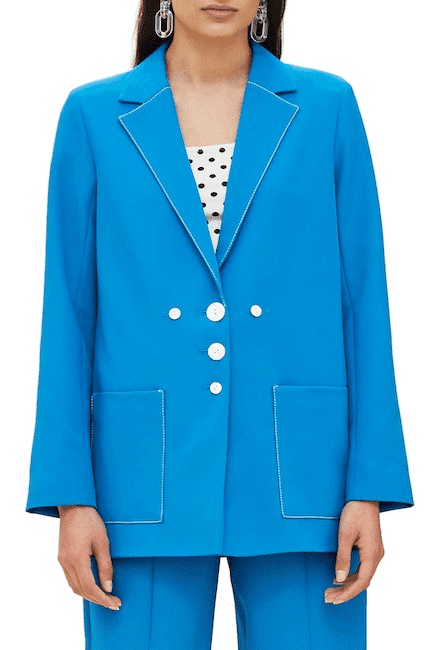 Is jumbo the way to go? If you're loving oversized silhouettes, slip into the Topshop Azure Contrast Stitch Suit Jacket ($49.97) to make a nonchalantly bold statement using nothing but cut and color for maximum impact.