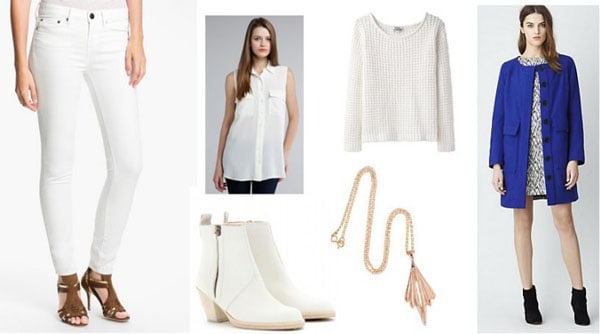 The following is a guest post from our friends at Lucky.
Wearing white denim past Labor Day weekend and into early fall is simple enough. Add a cardigan here, a closed-toe shoe there, and voila! It's done. So easy and always, always so much more striking than basic blue.
[imagebrowser id=794]
The same effect requires more effort and energy during winter, when color schemes are darker, fabrics are heavier and there are so. many. layers. to deal with. That said, don't be deterred—I'm here to help! In the slideshow below, I've included four fresh ways to style your favorite white jeans through the chilly months.
For more fashion, beauty, news, and shopping advice, visit Lucky. And here are some other awesome stories –
Get more Budget Fashionista