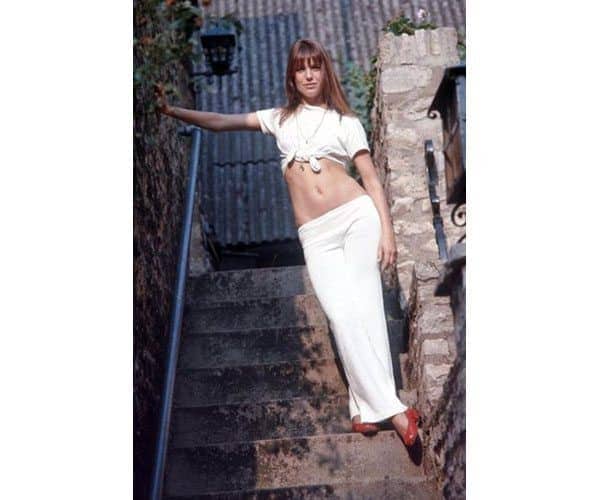 The white tee: I can't imagine life without it. As a child a white tee was easy and went with everything, and as an adult woman a white tee and jeans remains one of the easily sexy outfits I wear.
It's hard to imagine that before I was born, women only wore white tee shirts to bed or maybe after being stolen from their husband or brother's closet, to work in the garden. Nowadays the white tee shirt is a classic, chic item worn by everyone from hip hop stars to the departed Princess Diana.
White Tee Shirts Style History
In the 1970's, Hanes began producing the white tee shirt to be worn as outerwear after realizing that others were screen-printing and selling their products. Women went from wearing tees at home to wearing them everywhere, as the hippie movement caught fire.
White tee shirts took a backseat for a while as tye-dye and message tees took over, but inevitably the superb simplicity of a white tee rose to the top.
Jackie O, the ultimate style icon, famously wore a white tee shirt in public in the 70's to shoot photos as she herself was caught by the camera: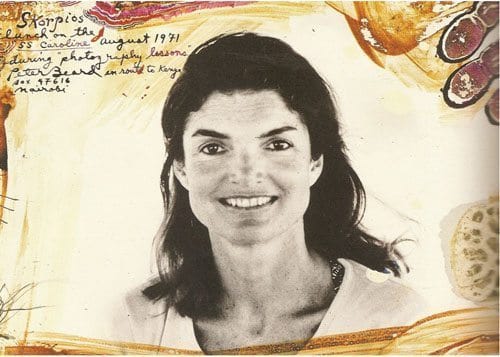 Here's Jane Birkin in the 70's, knotting up her white tee and baring flat abs:
And possibly most famously from that time period, Jacqueline Bisset steamed up the joint in her soaking wet white tee:
The end of the seventies is when the white tee began to take a more womanly shape, offering shirts with thinner fabrics, smaller shoulder areas and scoop necks.
In the 80's, white tees were worn loose and large, like most tops or shirts throughout the 80's. The below cover of Vogue shows a white tee turned romper look that screams 1980!
Although Drew Barrymore wears a tank white tee in a completely different way in her later 80's shoot:
And in this decade, who wore a white tee better than The Boss?
The 1990's brought fashion out of neon, dayglow and zippers and into a time where layers were still happening, but shoulder pads were out, and business sexy chic fell for a while to grunge, and then back again toward a more chic look.
Tee shirts were still typically a bit larger than what is worn now, and often layered. These white Tees were designed as part of a fashion challenge called Topman White Tee Shirt Project, to work with a staple wardrobe piece.
Alicia Silverstone in Clueless wore business chic white tee to a… tee!
In 2000 and currently, the white tee is worn dressed up, dressed down, and even as a swimsuit from Gucci.
Get more Budget Fashionista